Tunes For a Summer Afternoon: The Ultimate Summer Playlist
Summer: a time of relaxation, making everlasting memories, and jamming out to the best songs all day long. From new releases to throwback hits, having the perfect playlist for different summer adventures is life-changing. However, it can be difficult to find new music that speaks to you. However, we're here to help you out!
Car Ride Blasters With All the Windows Down
From driving down the coast to the beach, to simply going on a long drive with your friends, having the perfectly built playlist to blast in the car with all the windows down is essential. These types of songs make you scream all the lyrics out loud and have the time of your life.
"Always You" by Louis Tomlinson is the perfect car blaster. From the catchy lyrics to the joyous instrumentals that will be stuck in your head, this song screams summer in the best way. 
Speaking of summer, "Cruel Summer" by Taylor Swift is the ideal song to add to your playlist! The song has unique instrumentals, a major scream-worthy bridge, and highlights Swift's vocals so perfectly, making this song a go-to car blaster on those beautiful summer days. 
"Where Do Broken Hearts Go" by One Direction is one of those songs that should only be played at full volume. The song's intro makes you feel as if you are at a concert, giving you those "pre-concert-excitement" goosebumps. The entirety of the song is loud and upbeat, making it perfect to blast on a summer drive. 
Staying on track with the 1D love, "Heartbreak Weather" by Niall Horan has very similar qualities, with a thrilling introduction and chorus that should be played as loudly as possible. The beats and instrumentals of the songs will put you in the happiest mood, making this song a great choice to blast in the car with your best friends. 
And of course, you cannot have a car ride without some classic songs. "We Didn't Start the Fire" by Billy Joel is the picture-perfect song to blast when driving down the freeway on a warm, sunny day. Another Billy Joel classic is his song "Scenes From An Italian Restaurant." At just over seven and half minutes long, the song incorporates many different styles and instrumentals, making it a great car-karaoke song. Want another oldie but a goodie? "Under Pressure" by Queen and David Bowie is an iconic song that will get your whole family singing in the car. 
Sit Back, Relax, and Listen to These Underrated Tracks
In need of listening to some underground songs? Well, you're in luck! Here are some underrated tunes that are essential for your summer playlists.
Just announced as Youtube's newest Artist on the Rise, indie-pop artist Ashe has songs that you will be replaying all summer long. Her song "Save Myself" is very unique, masking lyrics of anger and regret behind an amusing, upbeat sound. Her debut EP The Rabbit Hole has many instant mood boosting songs like "After Life" and "Someone To Lose," making them perfect for summer days where you only want the best vibes. 
"Brand New" by Ben Rector is essential for all summer playlists. From its heartening lyrics to the cheerful beat that will make you fall in love with life, this song is perfect for the summertime. 
"Falling" by Chase Atlantic is another song that will move you in the best way possible. The buildup of the song to its chorus gives off the same feeling of when you're waiting for something exciting to happen. The instrumentals of the song are bound to bring you instant joy, making this a great song to blast on summer nights. 
"Cross Your Mind" by A R I Z O N A is another lighthearted song, with a beat that will have you dancing from dusk until dawn. Whether you listen to this song sunning at the beach, or even going for a bike ride on a warm day, the song exceeds the "perfect summer track" expectations. 
While Shawn Mendes is one of those artists whose name is very well known, he still has some underrated tracks of his own! "305" from his recent album Wonder is the most wonderful summer song. The song's style is very bubbly, making you destined to dance around. 
Harry Styles is another well known name in the music industry, but he still has some underground songs that deserve to be added to your playlist! His song "Canyon Moon" is perfect for all summer adventures- from road tripping to going on hikes. The song incorporates layered harmonies, fun whistling, and a twist of 70's inspired soft rock and folk to it, making this song one you will have on repeat all summer.  
On The Rise: Top Hits Today Perfect for Summertime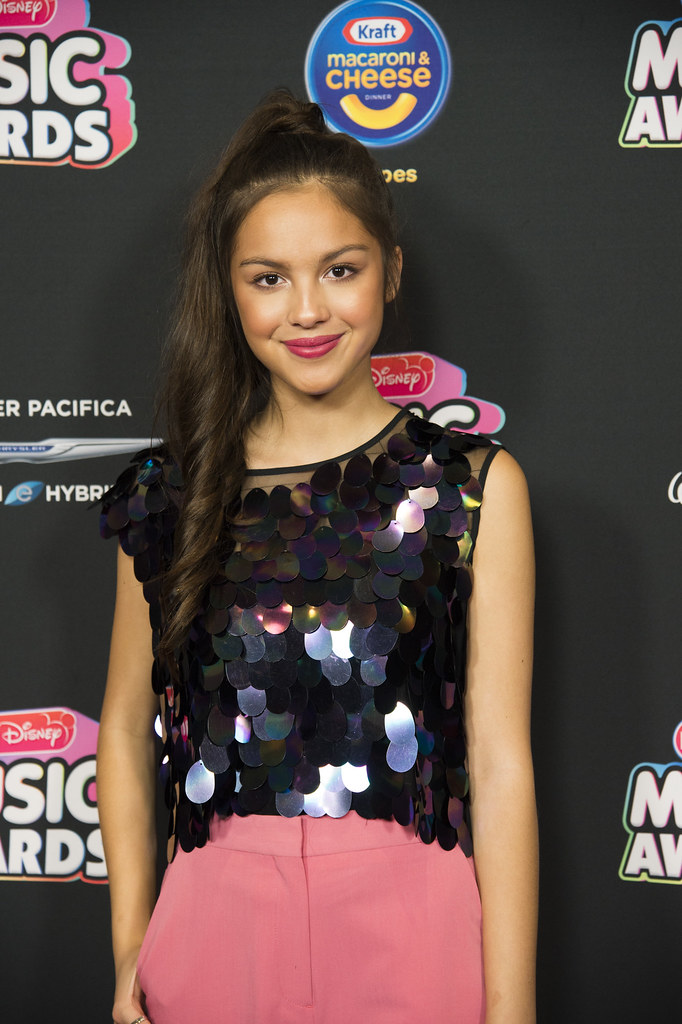 With summer just around the corner, many artists have been releasing new music. Below is a list of songs that are currently topping the charts and would make the perfect addition to your summer playlist. 
Dua Lipa has become one of the most popular artists today with her recent hits. Her song "Levitating" featuring rapper DaBaby has become a massive fan-favorite! The song has blown up on social media apps like TikTok, and many people have referred to it as pop perfection. The song has catchy lyrics and an upbeat tune that will play in your head on repeat. The song gives off such fun energy, making it a perfect song for the summer. 
After her debut single "drivers license," Olivia Rodrigo has released yet another chart-topping single called "deja vu." The song's unique style and instrumentals separate it from other popular songs today. Rodrigo makes this track one of a kind through the addition of little things, like whispering "I love you" in the background of parts of the track. Alongside this, some of the lyrics, like "Car rides to Malibu"  are summer inspired making it an ideal song to add to your playlist! 
After recently announcing their new duo group Silk Sonic in February 2021, Bruno Mars and  Anderson .Paak released their single "Leave the Door Open" in March, and it has climbed its way up the charts. The two artists' vocals compliment each other perfectly, and when combined with the groovy, R&B tune in the background, this song will get in the best mood for the summer. 
Happy Building
With all these new music suggestions and summer in just a few weeks, there is no better time to start building your summer playlist then now. Check out the songs above on streaming services like Spotify or Apple Music to get yourself ready to have the best summer you could possibly have.
Leave a Comment
About the Contributor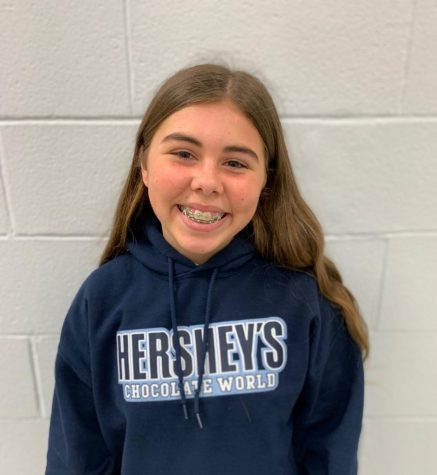 Morgan Uhlhorn, Entertainment Editor
Morgan is a sophomore at Lakeland and is going into her second year of writing for The Lancer Ledger. She is beyond excited to be back in journalism, and...