Drive-In Movie Theaters: New Jersey's Quarantine Trend?
In these unprecedented times, many businesses had to change their style of work to keep their businesses afloat. For some business owners, this meant thinking outside the box and creating new opportunities to keep their companies financially stable. For entrepreneur PJ Windle, this meant opening up a second business: Back to the Movies Drive Ins. 
According to NJ.com, Windle owns a wedding entertainment business, but with many of his weddings postponed until next year, "he saw a need for entertainment during these times of social distancing." This family-oriented activity will not only support his wedding business, but will also give families the chance to safely change their scenery and get out of the house.
Windle has started this business to "bring drive-in movie theaters to parks and parking lots across the state." 
So far, Jackson has committed to a drive-in, and a semi-permanent pop up drive-in will be at the Oak Tree Lodge in Wall Township. Windle is currently talking with "more than a dozen towns throughout the state," to expand the Back to the Movies company. 
Back to the Movies will be a great opportunity for families to engage in fun experiences while still maintaining social distancing. People will stay inside of their own cars, "port-a-johns will be spaced out, and patrons can order food by phone from food trucks," and it will then be delivered to their cars. Attendees have several ways to listen to the movie including rolling their car windows down, listening through a FM radio station in their car, or through a Bluetooth speaker and earbuds. 
Back to the Movies will show classic films, such as Jaws, and is working toward acquiring licenses to show new releases. Each location will show children appropriate movies earlier in the evening, and then follow with a PG-13 movie later on. Tickets, which can be purchased on the company's website, will be of an affordable price and worked out with the township based on their contribution to the evening. 
In these trying times, Windle has created not only opportunities for families to enjoy a night out safely, but has given hope that New Jersey citizens will get through this together. 
Currently, Back to the Movies is still getting their footing. If you're looking for a movie in the immediate future, check out the tried-and-true Warwick Drive-In here.
Demarest Farms, in Bergen County, also opened a drive-in theater, but are currently sold out through the summer. However, their website says to check in for updates on additional information.
Leave a Comment
About the Contributor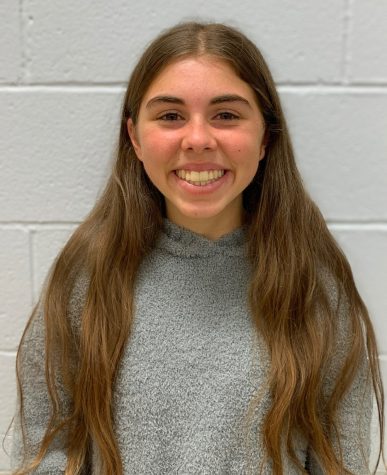 Morgan Uhlhorn, Editor-in-Chief
Morgan is a junior at Lakeland, and is beyond excited to be this year's Editor-in-Chief for The Lancer Ledger. This is her third year writing for the...