Jersey 4 Jersey Concert
New Jerseyans all came together to support their state with the Jersey 4 Jersey concert last Wednesday, April 22, 2020 on ABC, as well as radio and streaming services. Orchestrated by the Governor's wife, Tammy Murphy, New Jersey native singers such as Bruce Springsteen, Jon Bon Jovi, Sza, Halsey, Charlie Puth and Tony Bennett all joined together to raise money for research to eventually reopen their state and end this pandemic. 
The concert was kicked off by none other than "The Boss," Bruce Springsteen, himself. Springsteen and his wife, E. Street Band member Patty Scialfa, started the show by singing "Land of Home and Dreams," followed by a plea from comedian and talk show host John Stewart urging people to donate to the New Jersey Pandemic Relief Fund (NJPRF.org). Stewart's plea was followed by an emotional performance from Jon Bon Jovi performing the new pandemic anthem "Do What You Can" from his home studio. 
"
The star-studded benefit raised over $5.9 million for the New Jersey Pandemic Relief Fund"
While all the performances were first rate and uniquely Jersey, the big standouts of the night were Charlie Puth performing a cover of the Springsteen hit "Growing Up" from his bedroom in his parents house while accompanying himself on keyboard with his dog making a guest appearance in the background. Perhaps the most heart-wrenching performance of the evening was the band Fountains of Wayne performing the 2003 song "Hackensack" as a tribute to their founding member Adam Schlesinger who passed away on April 1 from the Coronavirus. 
In addition to the musical performances, tributes were made to real New Jersey heroes, like doctors, nurses and restaurant owners. There were sights shown of shuttered restaurants and a beachfront boardwalk with a sign saying "closed until further notice." Doctors and nurses told accounts of patients who did not make it, and restaurant owners describing what they are doing to help feed people during this crisis, tearing up while discussing the decline in business.
Other performances included New Jersey natives, SZA performed "20 Something," Halsey, accompanied remotely by her band, performed "Finally/Beautiful Stranger," and long time New Jersey resident Tony Bennett crooned a heartfelt rendition of Charlie Chaplin's "Smile." 
Interspersed throughout the performances were pleas to donate from New Jersey natives: Chris Rock, Stephen Colbert, Kelly Ripa, Chelsea Handler, Whoopie Goldberg and Danny Devito. Devito shared his experiences growing up in Asbury Park and declared "when it's done, we're going to go to Asbury and have a big party." Encore performances by Springsteen and Scialfa singing "Jersey Girl" and Bon Jovi performing an acoustic version of "Living on a Prayer" rounded out the night.
The star-studded benefit raised over $5.9 million for the New Jersey Pandemic Relief Fund and hopefully helped the great state of New Jersey, who is number two in the country for Coronavirus cases, get back to being "Jersey Strong,"
Leave a Comment
About the Contributor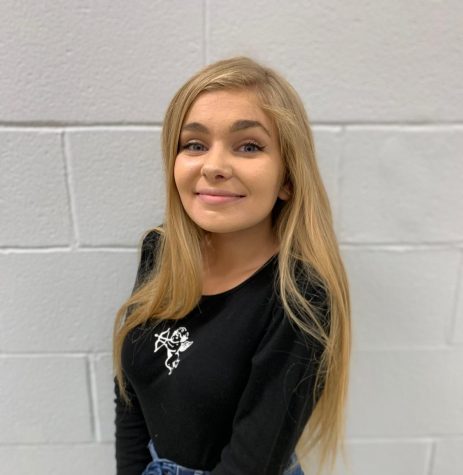 Emily Wegman, Editor
Emily is a senior at LRHS and staff writer for The Lancer Ledger. This is Emily's second year writing for the paper, and she is excited to do so! Outside...