To All The Boys 2: P.S. It's Still Good
This article contains spoilers. 
After over a year of waiting, fans of the popular Netflix movie To All the Boys I've Loved Before were overjoyed when the sequel was released on February 12, 2020, and it is definitely one to watch. 
The sequel, To All the Boys 2: P.S. I Still Love You, follows main character Lara Jean Covey (Lana Condor) as she experiences being in love for the first time with her boyfriend, Peter Kavinsky (Noah Centineo). But throughout the movie, Lara Jean soon comes to the realization that her relationship with Peter isn't exactly like the perfect 1980's love stories she idolizes. When past love interests for both Lara Jean and Peter come into play, Lara Jean undergoes a new wave of emotions and must learn to follow her heart. 
Throughout the beginning of the film, it is heartwarming to see Lara Jean and Peter's relationship blossom from the original movie. The couple develops from a fake relationship with a lack of trust and anxiety to a healthy relationship where their love for each other cannot be missed. Throughout the film, they struggle to understand their "rules" for dating, especially Lara Jean who has limited dating experience. 
A new character, John Ambrose McClaren (Jordan Fisher) is introduced as the film nears the halfway point. John Ambrose was one of Lara Jean's childhood crushes, and a recipient of her love letters. It is very interesting to follow John Ambrose as he is unaware of Lara Jean and Peter's relationship and begins to develop feelings for Lara Jean. This overall builds suspense throughout the movie, from how John Ambrose will react to the news, to how John Ambrose's feelings will impact Peter and Lara Jean's relationship.
As the movie continues, it is clear to the audience that a breakup between Peter and Lara Jean is near. During this scene, Centineo and Condor's acting was phenomenal. They made both characters undergo much emotional pain, yet go about the situation maturely. The two actors truly poured all their emotions into their character, and displayed the scene in a realistic manner.
The movie not only had a touching romance aspect, but comedy was also present. Lara Jean's younger sister, Kitty Covey (Anna Cathcart), gave the audience a good laugh in certain scenes-from fangirling when her father develops a crush to making fun of Lara Jean as she reenacts 1980's movies scenes. Kitty's humor had lightened the first film, and continues to do so in the sequel. 
The only part of the movie hard to digest was John Ambrose's ending. After Peter and Lara Jean's breakup, John Ambrose and Lara Jean share a kiss with one another, when Lara Jean realizes that she loves Peter. John Ambrose was left heartbroken seeing the girl he likes realize she is in love with someone else. He is not mentioned nor shown again in the film. This ending left the audience feeling sorrow for John Ambrose, and questioning what will happen to his character.
Sure the movie had its flaws, but what film doesn't? If you are in the mood for a heartwarming romance story, with comedy to make you laugh and certain scenes to pull at your heart strings (in a happy and sad way), then To All the Boys 2: P.S. I Still Love You is the perfect fit to fulfill your desires. 
About the Writer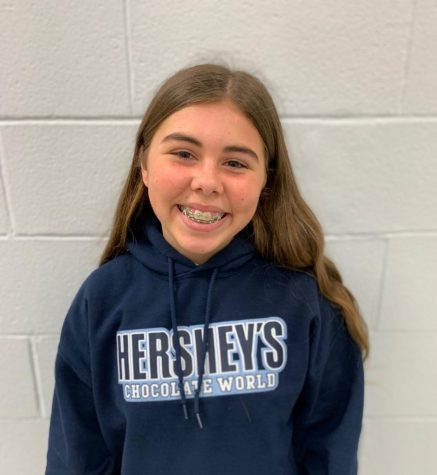 Morgan Uhlhorn, Entertainment Editor
Morgan is a sophomore at Lakeland and is going into her second year of writing for The Lancer Ledger. She is beyond excited to be back in journalism, and...