Don't Foil Our Lancers: The Victories Of The 2020 Fencing Team
The Lakeland Regional High School's fencing team proved that they will not be foiled as they qualified for individual, team and squad states in the 2020 season. The team had a blast learning while bonding with each other. 
Having little to no experience entering the sport as a whole, the team's main goals were to just learn and understand. According to coach and history teacher Ms. Keri Ecker, they "met and exceeded" these goals. Great results were not expected from Coach Ecker due to the lack of experience, but they really stepped up and showed a huge improvement of scores. 
Senior captain, Jordan Anderson, agreed saying her personal goals were to "win more than I lost at the tournaments, because last year was not my best, so I would've liked to improve." Anderson did reach her goal and improved a lot since last year. "If I placed it would have even been better, but I reached my goal of winning more than losing." She was also very pleased with the team's results, saying, "As for the team, we wanted to make it to states, and we did!"
This season was very exciting for the team, as they even got to embark on some new experiences. This year, they fenced three new schools, and two clubs, of which are actual fencing clubs, so they got to experience what a more formal tournament was like. Also, for the first time this year, they had boys on the team, which they hope to carry into next year too.
Some key players this year were juniors Precious Star and Nicole Krieder, sophomore Lus Montoya, and up-and-coming freshman Melissa Meaken. Eppe fighter, Star made it to individual finals this year and finished 3rd in division. As for the foil squad, Montoya finished with an impressive amount of wins, and Meaken also did quite well. According to Coach Ecker, "[Meaken] took to everything very naturally, so it was exciting to see her grow." And according to Anderson, Krieder is one of the stars of the saber squad with "a very strong win record." And as always, captains Anderson and senior Shanayah Gowdie did a great job of leading the team. 
We all know what fencing is, but where does it come from and what exactly does it entail? Fencing originated from sword fighting but has evolved over time. There are three different weapons used for "bouting", which is what an individual duel is called. Fencers have three weapons to bout with, Epee, saber and foil. This year's Eppe squad made it to finals and finished 12th.
Overall, the team had an amazing season of learning new things and bonding with each other. Anderson told The Ledger, "It was an amazing season and everyone fenced their hardest and did nothing but stay positive!" Anderson remarked about how the team made memories together that will last forever saying, "The connections and friendships we've made are worthwhile and will never be forgotten."
Have any photos of the season? Please share them with us (send to Ms. Spoelstra at [email protected]). Due to the emergency closure, we were unable to get photos, and we would LOVE to include them.
About the Writer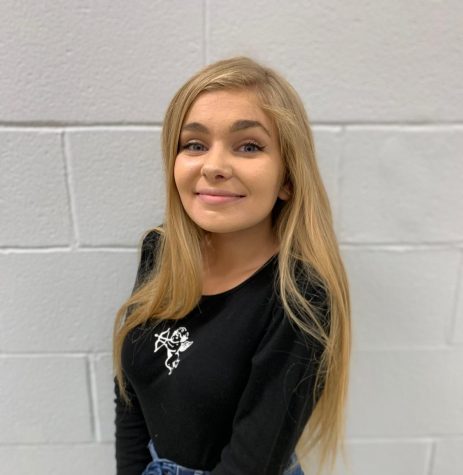 Emily Wegman, Editor
Emily is a senior at LRHS and staff writer for The Lancer Ledger. This is Emily's second year writing for the paper, and she is excited to do so! Outside...