Why Spotify is the Superior Streaming Service
Music streaming platforms are all around us, and with countless options, it's difficult to decide which one is most beneficial. Beyond the various features of each service, one stands clearly above the rest. 
Spotify is the best music streaming service available on mobile devices. The app allows users to stream music from their phone or computer from almost any artist in any place that cell service or wifi is available. 
In addition to being the most accessible, Spotify has the cleanest interface. For users of dark mode on the iPhone, the black background is easy on the eyes, and the green accents add to the calming color scheme. Other services like Pandora and Amazon Music use a lot of white and blue in their interfaces, colors that can be irritating to people's eyes, especially when in darker places or in the car. 
Unlike other services like Apple Music and Amazon Music, Spotify offers a free version for users who choose not to pay for ad-free music. The free version is quite similar to the paid version, as it only lacks a few features. Users of the paid version can download playlists to listen to offline, and can listen to all of their music without advertisements. Spotify is also available everywhere, not just on Apple devices. 
Spotify has many aspects that aren't present right when the app is opened. For lack of a better word, these "secret" features put it above other platforms. These features include:
the ability to alter parts of the sound quality such as bass, treble, and more. 

the ability to recover deleted playlists on the Spotify website 

the ability to share playlists with friends by using song-specific barcodes within the app

the ability to download songs to listen to offline or without wifi (premium users only)
One of the best features of Spotify that isn't available on other services like Apple Music and Pandora is the Daily Mix. Every day Spotify releases six mixes of songs ranging from various genres. The service has so many opportunities to find new music so that users never run out of artists and songs to discover.
Spotify is the streaming service that reigns supreme! Avid users from all over the world can confidently say that its features outshine the other options on the web, and it shows with it's five star review on the App Store.
View Comments (1)
About the Contributor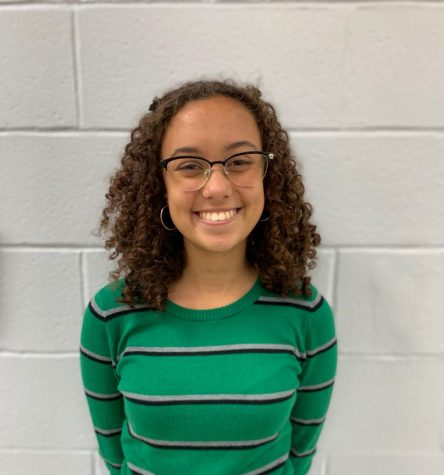 Emily Rose, Managing Editor
Emily Rose is a senior at LRHS and a staff writer for The Lancer Ledger. She is excited to be writing for the paper for a second year. Emily is very involved...