Coronavirus: The New SARS?
A recently discovered disease, coronavirus caused an outbreak in the Central China's Wuhan City, and it's spreading rapidly throughout the country and the world.
According to CNN, the Wuhan Virus, as it has commonly been referred to with the city of Wuhan being the birthplace, has plagued the People's Republic of China with an estimated 213 deaths and 9,709 cases total, as of January 31, 2020. The virus was said to have been detected in mid December.
The virus is said to have originated from bats. However, the disease is communicable through humans now. A friend's single cough could land you in the hospital. It's ease of air passage has lead the virus around the globe, touching down in countries including France, Canada, United Kingdom and now the United States.
There is a total of six confirmed cases of the deadly virus in the U.S. as of January 31,, according to CBS News. Thankfully for us here in New Jersey, there have been zero confirmed cases; however there was a scare over a patient in Hackensack.
One of the reasons that the virus is so wide spread is it's very minor symptoms.The news source, 11 Alive, says that the three most common symptoms are fever, cough and shortness of breath. These symptoms aren't much more than those of the common cold.
The coronavirus puts those with prior respiratory problems, health concerns, and those of old age most in danger. The virus' victims tend to be of a weaker immune system.
While the virus can seem like a scary situation, this isn't the first time an epidemic of its size has emerged. In 2002, a virus called SARS originated in China and killed 774 people and infected 8,000 globally.
You can avoid the virus and it's spread by taking everyday health precautions more seriously. These could include washing your hands, taking showers, and keeping working and eating spaces clean. It is not discouraged to talk to a doctor or health professional about what else you can to keep you and your family safe.
About the Writer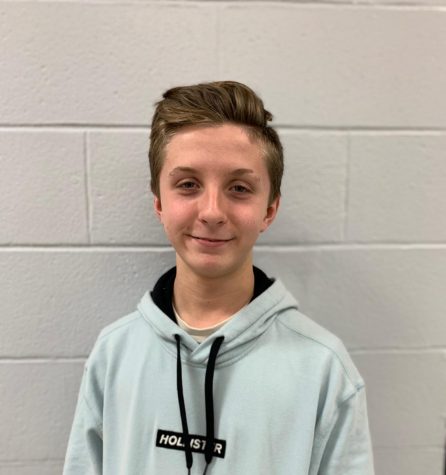 Rob Fiorile, National News Editor
Rob is a freshmen at LRHS and describes himself as "just your average guy from Ringwood." He's a freshman here at Lakeland, and excited to write for The...