Lakeland Losing Ground: A New Passaic Rival?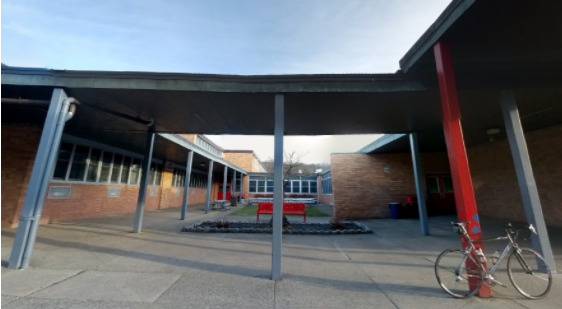 Lakeland Regional High School's class of 2023 has a smaller class than expected during the 2020 school year due to other schools, specifically PCTI, attracting more and more students from graduating classes.
Passaic County Technical Institute in Wayne is now a major competitor for Lakeland.  With over 10% of Martin J. Ryerson Middle School's class of 2019 going to PCTI, the school is slowly gaining ground.  Not to mention that another approximately 9% of the Ryerson's class of 2019 went to schools other than PCTI and LRHS, like Don Bosco Preparatory High School. With more students going to PCTI, more middle school students will feel comfortable entering a new school system.
Reports on Niche.com say 58% of LRHS's students are efficient in reading, while only 57% of PCTI's students are efficient.  However, 37% of students at PCTI are efficient in math, while 30% are efficient at LRHS. Lakeland's SAT scores average around 1190, while PCTI is at 1110.  ACT scores for Lakeland average around 27, while PCTI is at 24. Academic wise, PCTI and LRHS are head to head.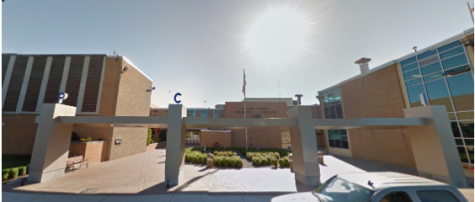 So what makes PCTI so appealing to some?  Kenneth Relovsky, freshman at PCTI's STEM Academy, stated how he believed that "the opportunities at PCTI are greater than those at Lakeland."  
PCTI has built a brand new, state-of-the-art facility dedicated to the STEM fields.  This building, almost like its whole school, is only two years into use. As of the 2019 to 2020 school year, the building only hosts freshman and sophomores.
Additionally, PCTI has many different classes catered to student's interests.  They are one school with many different schools. These schools are the Schools of Applied Engineering, Automotive Technology, Business Careers, Communication Arts, Construction Technology, Cosmetology, Culinary Arts, Education & Human Services, and Performing Arts.  Academies include those of Criminal Justice, Finance, Health & Medical Sciences, Information Technology, and STEM. Any interest you may have, PCTI most likely has a school for it.
Although PCTI seems like the place to go if you are set on a career, Lakeland has developed their own program known as the University Programs At Lakeland or UPAL.  This program sets students on a specialized track of courses for their choice of field. The STEM wing in Lakeland's old building is now being updated with labs for many different courses.  These programs include Bio-Medical & Research Science, Computer Languages and Programing, Engineering & Design Technology, Finance & Business Studies, and two new programs to be offered next year, Exercise Physiology/ Physical Therapy and Visual and Graphic Arts.  Freshman Amelia Smith explained how at Lakeland there were "more clubs/ activities that were offered that I was interested in."
While not as many programs are offered here, the programs are still growing and new tracks are popping up every year.  Lakeland's tracks add one class that progresses throughout 4-years to the student's schedule. This leaves room for unsure students to experiment with different careers in their other elective spots.
Another key point to a decision is distance and busing.  For PCTI it's a 20 to 30 minute drive, but busing can make it much longer.  First, students of PCTI go to Lakeland on Lakeland's busing. Then they get on another bus to go to school.  At the end of the day, despite ending around the same time as Lakeland, PCTI gets bussed to the LRHS and then takes the Lakeland late bus back to a bus stop.  
One freshman from PCTI clocked the time spent on a bus one afternoon: one hour and 17 minutes.  On some days, PCTI students could spend up to two hours on a bus. With sports and classes, this is time most people don't have.  
On the other hand Lakeland's students spend about 20 minutes on a bus, both ways.  This is super convenient for students balancing clubs, sports, jobs, and academics.
One last point that deciding students may look at when making their big decision is the community.  PCTI attracts students from all over Passaic County. This results in friends being farther away from each other.  When you go to a football or hockey game at Lakeland you know the people. Your parents know each other and talk to each other.  You can show up to a school event and find someone to hangout with without planning ahead of time. At PCTI, the school is so large that you only know your classmates and teammates.  Finding time to hang out with friends is hard. Relovsky says he rarely gets to hang out with his friends from PCTI out of school.
The choice comes down to the individual students' needs.  If one doesn't know what career path to take or if time is a constraint in the family, Lakeland is the best place to go.  If you want to specialize in one thing, PCTI will provide a great experience. Either way students must decide for themselves which school is the best fit for them by formulating their own opinions.
About the Contributor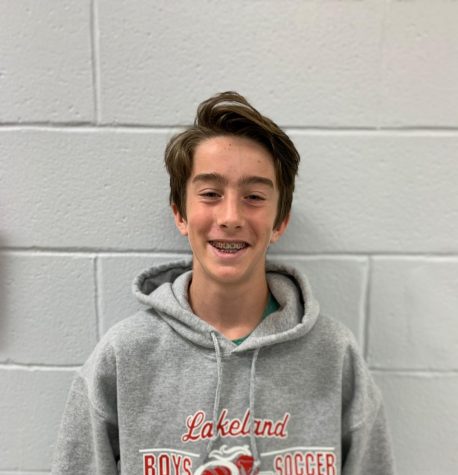 Nathan Caldwell, Sports Editor
Nathan is a freshman at LRHS and is a writer for The Lancer Ledger. Nathan is not new to the journalism field - in middle school, he and a friend produced...