What Are You Afraid Of?: The Lancer Band's Spookily Spectacular Season
Only a soft murmur could be heard travelling across the stands behind the crack of the snare drum leading the band marching onto the field. The players took their places as the drum major saluted to the audience. Silence fell over the crowd, and the magic began.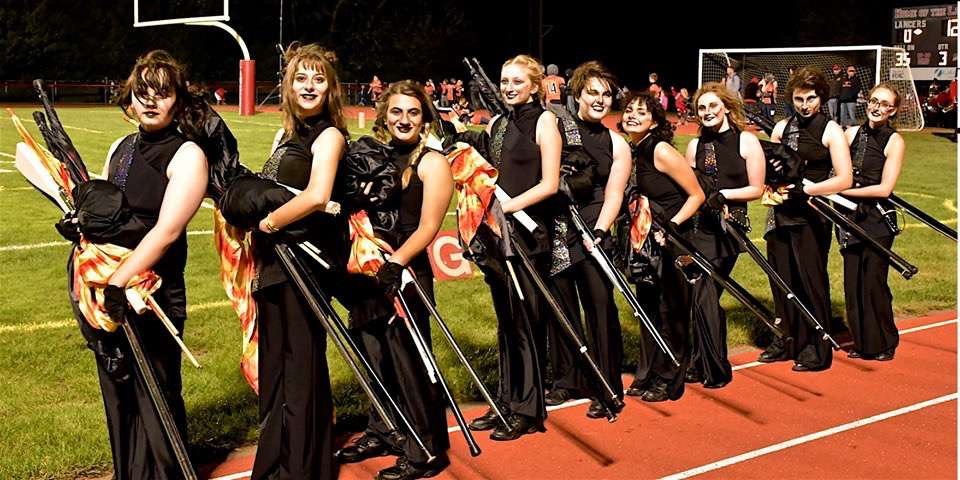 The Lakeland Lancer band and Color Guard had an outstanding 2019 marching season, and it was all thanks to the students who worked hard to make the show as good as it could be. With four home shows and three festivals, band members had their hands full of all things fear this fall.
Lakeland band's 2019 field show was titled Fear and consisted of four parts: "Inferno," "Night on Bald Mountain," "Witches' Dance," and "Impending Doom." 
The band, directed by Ms. Laurie Kunzle, was led this year by senior Matthew Harder as drum major. Harder said he was extremely proud of everyone, and that they were able to bring the final product to its fullest potential. 
Junior Amber Abels, color guard captain, also felt that guard had a wonderful season, saying, "The band greatly improved and were able to grow together and work hard." Color guard is run by Katherine Telschow.
It's safe to say the band truly did have a season like no other. Receiving two silver awards and one superior award at various festivals, the band reached new heights with every performance. 
When asked about goals for the season, Harder said the band was especially proficient at creating a lasting effect of the show and "maintaining musicality on the field." Abels said her goals of encouraging and preparing the guard for performance were achieved and that the guard really showed off their abilities this year. 
Though it was incredible, this year was also quite a challenge as the Lancers received 19 new members, making their band have 76 total members. Despite this, they had no trouble adapting and quickly became a stronger ensemble, in sound, size, and showmanship.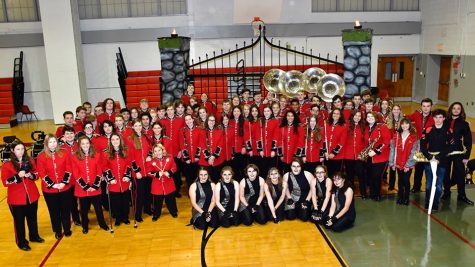 As the 14 seniors prepared to leave marching band behind, multiple younger members stepped up their leadership for the rest of the band. Harder mentioned many juniors (including Catherine Morgan, Dylan Solis, Jacob Eccher, Emily Rose, Jake Weirer, and Amber Abels) for working extra hard and being dedicated this year. Likewise, Abels gave a shout-out to many of the new guard members. She said she "was really proud of [sophomore] Angie Catt, [junior] Sydney Carver, and [junior] Angela Trozzo for really trying their best at every practice." She also thanked senior Kathleen Darling for her contributions to guard, especially because she had not been a part of it since her freshman year.
Overall, this season was one that the Lancer Band will surely never forget. With these new awards and personal achievements under their belts, Fear left a lasting impression that will stay for years to come.
Leave a Comment
About the Contributor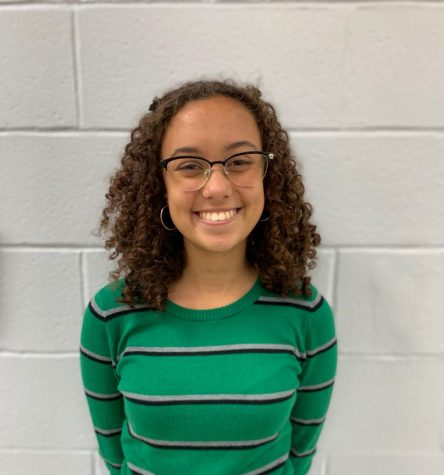 Emily Rose, Managing Editor
Emily Rose is a senior at LRHS and a staff writer for The Lancer Ledger. She is excited to be writing for the paper for a second year. Emily is very involved...