Nurse Scully: Leaving an Impact on LRHS
Nurse Jill Scully has been a member of the Lakeland Regional High School community for the past 24 years, and on October 31, 2019, LRHS is reluctantly saying goodbye. Her roles here have far surpassed that of school nurse as she always goes above and beyond to make those around her feel welcome and warm. She has been described as a friend, confidant, coach, mentor, inspiration, athlete, and irreplaceable. 
Nurse Scully has taken a position as a nurse at a school closer to her home, which is over an hour away from Lakeland. The LRHS school and community wish Nurse Scully all the best on this next chapter, and can not express enough how much of an impact she is leaving.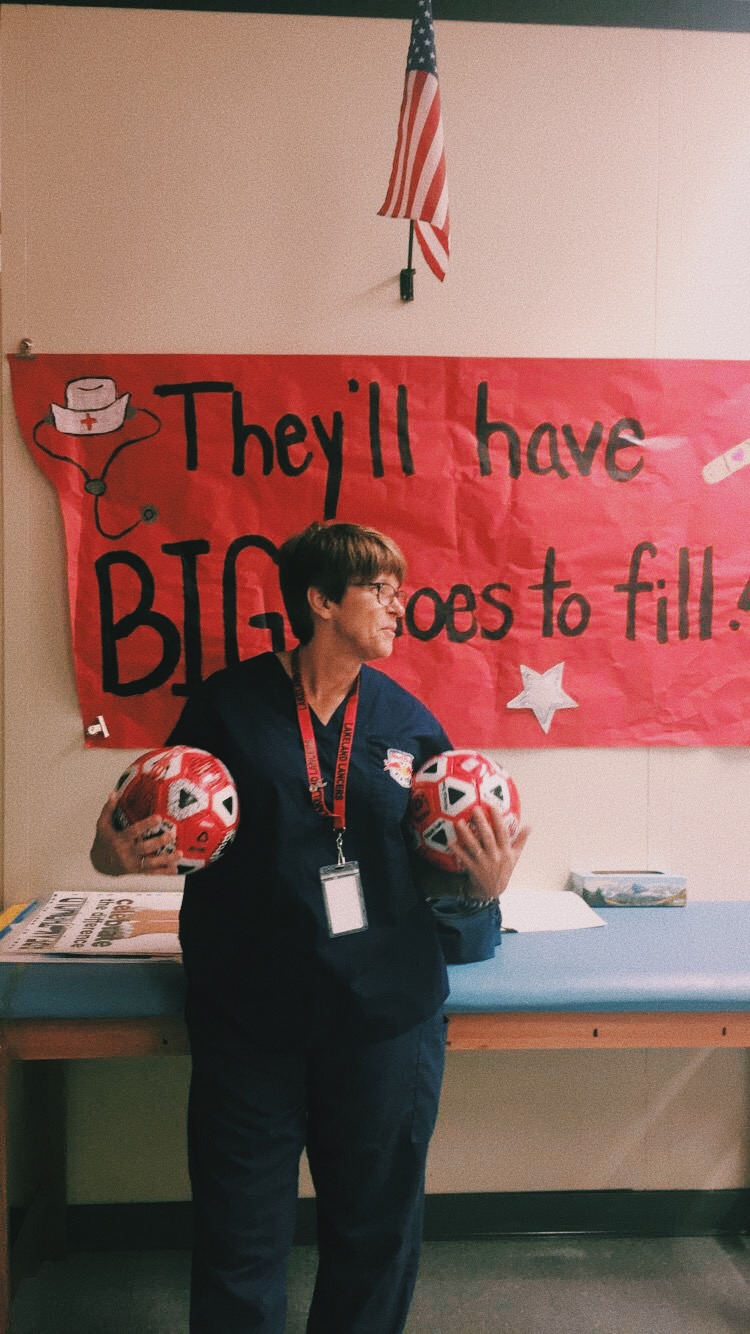 The Lancer Ledger had the opportunity to sit down with Nurse Scully on her last day. Although she is sad to be leaving, she feels good about the new opportunity set before her. She's particularly excited about the commute – her new school home will be 79.8 miles closer (LRHS is 81 miles from where she lives).
In her 24 years and two months here at LRHS, Nurse Scully reflected that no one experience stands out to her as "every day is a memory."  She stressed how amazing it is to watch freshmen grow into seniors, and how experiences with them help her grow as well. "It's been great."
The Lancer Ledger also spoke with members of the LRHS community to discuss the impact Nurse Scully has had on them and the school. 
Mr. Michael Novak –
"So she's been here for 24 years… she's far more than just a nurse. She's someone who really gave herself to the students and the staff of Lakeland Regional High School, but even more so to the community.  
[The thing that stands out the most about her are her] interpersonal skills; the way that she relates to people, not just kids.  Her smile, her laugh, her affect – everything about her is very engaging."
Mr. Novak continued by sharing that one of the best memories of Ms. Scully he and the school will keep is watching her play in the staff-student basketball game during the pep rally earlier this month. 
"Unbeknownst to me, she happens to be a really good basketball player, and she volunteered her time."
"There's no replacing Nurse Scully. She's an impossible person to replace; she's a great person, and a great human being."
Dr. Ronald Finklestein- Assistant Principal
"She's been a great comforter and resource to all students who have been here; she's much more than a nurse. Kids find more people approachable than others, and Ms. Scully is that."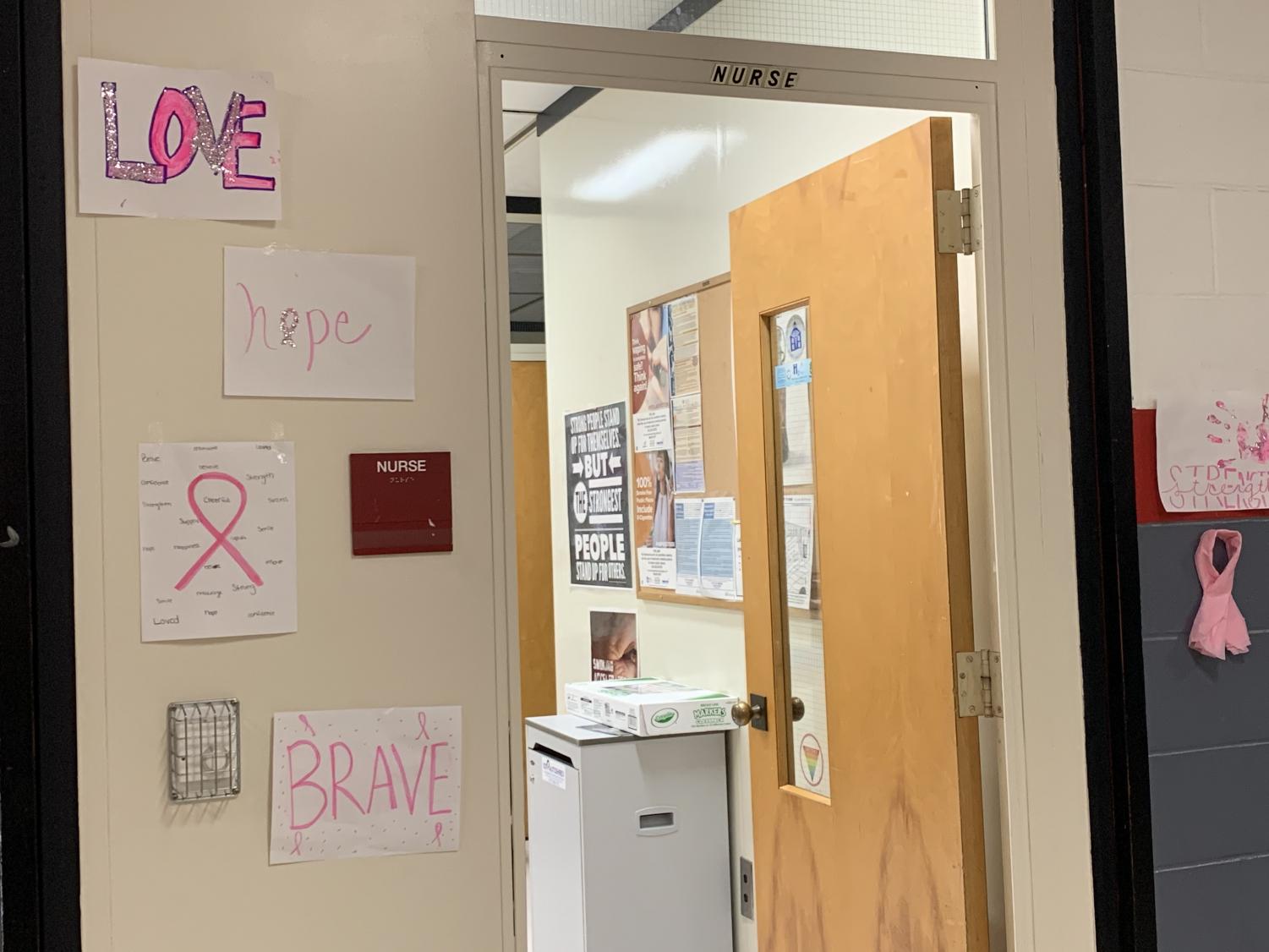 Ms. Claudia DeHayes and Ms. Gail Schwartz – "The Office Ladies"
Ms. DeHayes and Ms. Schwartz both commented on how wonderful it has been getting to work so closely with Nurse Scully throughout the year. "She takes care of us besides the kids."


Lorraine Nangle – Science Teacher
"Nurse Scully Took time out of her day to attend a meeting for the D.E.M. Medical Club at 7 p.m. on a Monday night. Here she shared her experiences and knowledge about the field of nursing. She is an inspiration to all. Thank you and you will be missed." 
Linda Barhydt – Art Teacher
"Jill will be missed not only by the students but also by the staff. I have worked with Jill for 19 years now, and she has always given me a little extra care. From giving me a private little room to lie down in when I've had a horrible migraine, to actually giving me a shot of my medication when I was too chicken to do it myself. I will miss her friendship and her spunky spirit, but I am so happy for her that she gets to end her career close to her home and family. Cheers to you Jill!"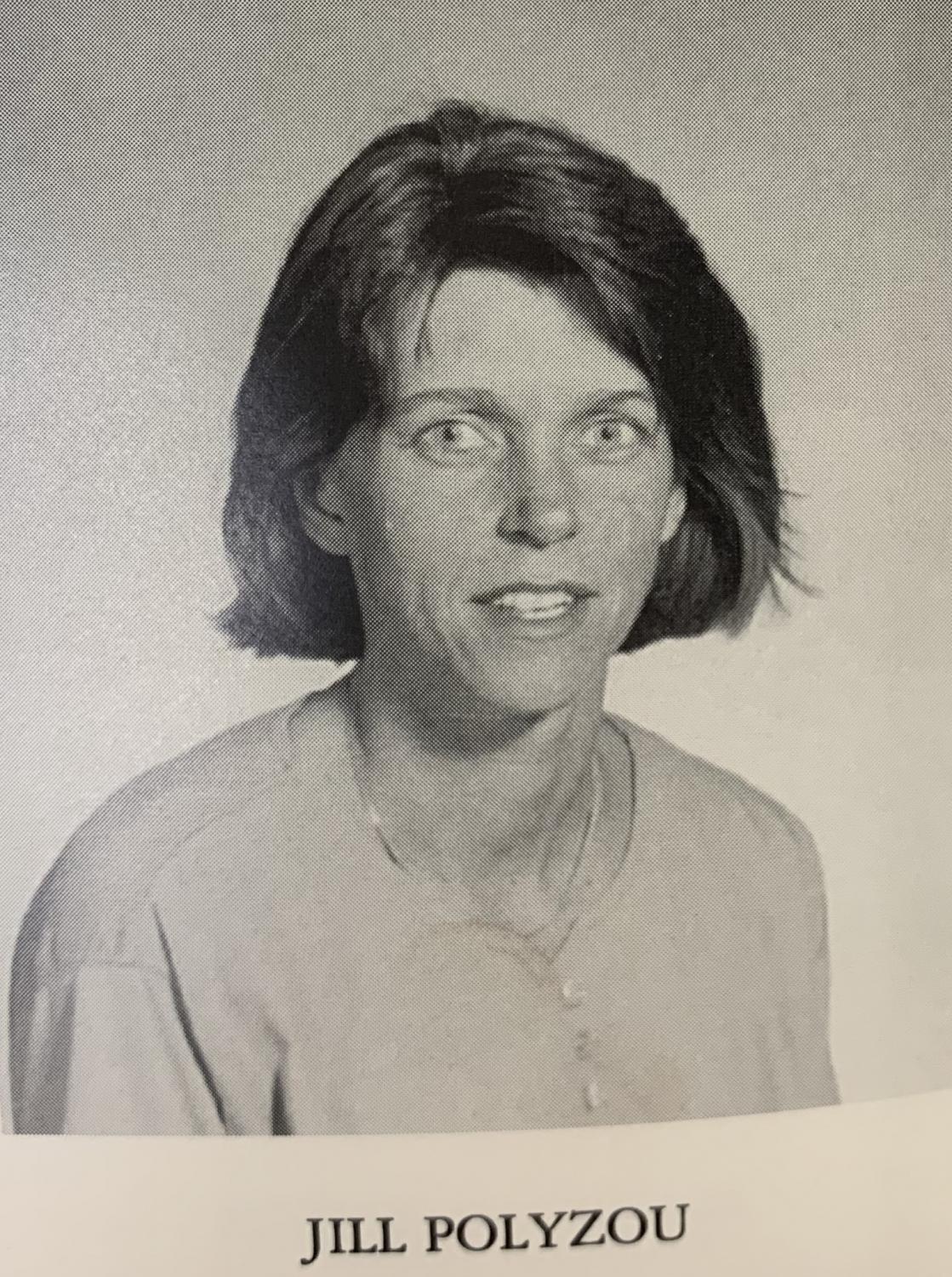 Michael Kelly – Science Teacher
"She always keeps her composure no matter the situation; that's one of her superpowers. She was a good fit here."
Giorgi Tchubabria – Science Teacher
Mr. Tuchubabria shared a quote written by Lord Bryon that he felt summed up how Nurse Scully impacted the school, staff, and students. "Always laugh when you can, it is a cheap medicine."
Paige Tojeira – Junior
"[Nurse Scully] was my soccer coach my freshman year. Now she's my best friend and favorite person at the school. Now I'm not going to be able to say 'hi' everyday or sometimes take naps in her office, and that makes me really sad." 
Cat Morgan – Junior
"I'm going to miss her a lot because she's one of my favorite people at this school."
About the Contributor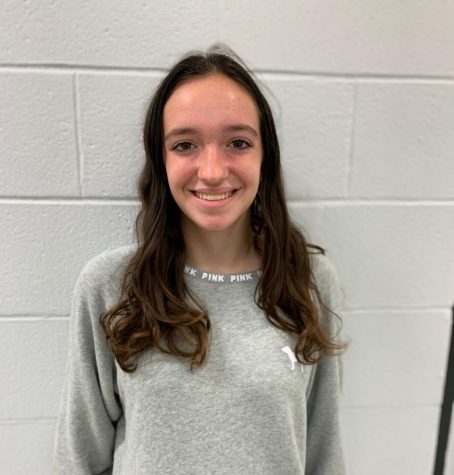 Daniella Salle, Staff Writer
Daniella is a sophomore at LRHS and staff writer for The Lancer Ledger. Although Daniella is new to journalism, she is excited to grow as a writer by being...