Boys Lacrosse: Patience, Teamwork, and Hard Work Pay Off
Hang on for a minute...we're trying to find some more stories you might like.
As the final horn is blown, it caps off another great season for  boys varsity lacrosse. The 2019 season taught the boys a lot in  patience, teamwork, and hard work. The boys truly had an amazing season, finishing with a 13-4 record.
The Lancers had a lot of key players like senior JC Mertz,  senior Jake DeVore, junior Matt Focarino, senior Justin Pasquale, senior Luke Joyce and senior JJ Calandrillo.  The Lancers had numerous big wins this year including those against Fair Lawn, Pequannock, and Ramsey that helped bring the Lancers to their winning record.
"
We came together as a team…"
— Jake DeVore
DeVore shared with The Lancer, "I think our season went great; we came together as a team to make sure that our last season one to remember."
Senior Joe Pricken said, "I was very impressed that we had such a great season coming off of a bad season last year and [was impressed] just being able to overcome the diversity of our team."
Finally Matthew "Pebbles" Focarino said, "This year was very successful in my eyes and I can not wait to play one more with my lax bros."
Coming into the season, the Lancers had low expectations but bought into working hard everyday to get better as a team. Even though the Lancers did not make it far into the state or county tournaments as the team wanted, they still had a season to be proud about.
Lancer boys lacrosse looks to bring their focus on hard work and team work into the 2020 season.
About the Writer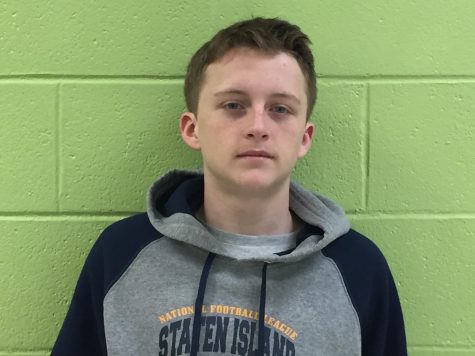 Joe Higgins, Staff Writer
Joe is a junior at LRHS and staff writer for The Lancer Ledger. This is his first year writing for the Lancer Ledger. He spends his time hanging with friends...