Lakeland Boys Tennis: Meeting Their Goal
Hang on for a minute...we're trying to find some more stories you might like.
The Lakeland Boys Tennis team had a successful season in 2019. Their main goal for the season was to finish .500 or better heading into the state tournament, which they achieved with a 6-7 record.
The season started a little bit rough with a 4-1 loss to Ramsey, with the only point coming from sophomore Matthew Rosenblatt.
They then got on a little bit of a hot streak, winning four of their next five. They won their next two against Hackensack 5-0 and Passaic Valley 4-1. They lost to Wayne Valley 3-2, but won two in a row after that 3-2 against West Milford and 5-0 against Hackensack.
Their next match was against Wayne Hills, 4-1, and the only point came from junior Zachary Boorse, where he defeated senior Mark Noschese 6-1.  Their next meet was against Fair Lawn, where they lost 4-1 again, with the only point coming again from Boorse 6-2.
As the season progressed, the team was able to beat Passaic Valley in a 5-0 shutout, then West Milford 4-1, with sophomore Jakub Widernyski, Boorse, and Rosenblatt getting single wins, and junior Dylan Fedele and sophomore Malachy Hennessy getting a doubles win.
They followed up those two wins with two straight losses, against Passaic County Technical Institute and Wayne Hills, the score being 3-2 for both.
Ramsey went on to beat them 5-0, and in their last match, they lost 4-1 to Wayne Valley, with the only point coming from Widernyski's win over junior Justin Giberson.
Through all the ups-and-down, Coach Richard Wiley, a history teacher at Lakeland, called the season a success. They finished 8 of 16 teams  in the North Jersey Section 1-Group 2 division, and they played skilled and experienced teams all season.
According to Coach Wiley, they couldn't have gotten to where they are without key players Boorse, Rosenblatt, Widernyski, and freshman David Konarzewski.
These key players look to lead the team next year to another successful season.
About the Writer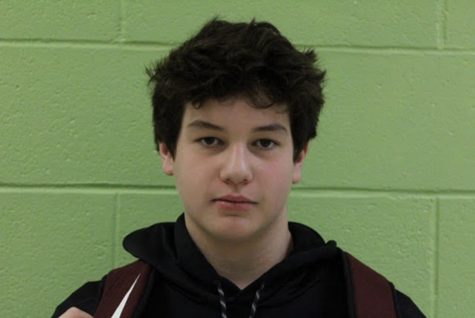 Frankie Covelli, Staff Writer
Frankie is a freshman at LRHS and staff writer for The Lancer Ledger. Frankie plays baseball, is an avid sports fan, and found a knack for sports writing...