No Final Rose for The Bachelor?
Bachelor Nation has a new twist to the end of the fairy tale that is Season 23 of the Bachelor.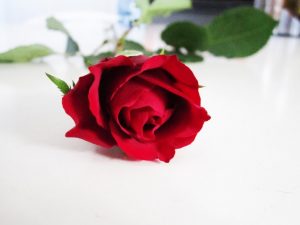 This past week, finalist Cassie Randolph made the decision to leave the show before the final rose, stating she wasn't sure if she could get where she needed to be regarding her feelings for this season's bachelor. However, Bachelor Colton Underwood did something unheard of in Bachelor history – he told Randolph, and the millions of viewers, that he was planning on proposing to Randolph, and did not want her to leave.
So, what does that mean for the remainder of the season, and other two contestants, which still has two episodes left?
Contestant Tayisha Adams might be okay with it – she was rumored to have a secret boyfriend throughout this season. Not only that, she clearly was not for Underwood as she was nothing but problematic – dragging other girls down by lying to Underwood about things they said and making assumptions about their intents on the show. Not to mention Tayshia has never showed any side other than 'Smiley Happy Fake Tayisha' to Underwood. Maybe he actually saw this in her, and that that's why he is or was planning to give the final rose to Randolph.
One the other hand, contestant Hannah Godwin fit a lot better with and was more real with Underwood, and will probably take this blow a lot harder than the fake Adams. Although Underwood got along great with Godwin and her family, overall she was a bit bland for his taste, not fitting in to his adventurous and outgoing lifestyle. Many agree that she was the safe choice, but probably not the right one.
Cassie Randolph, Underwood's choice, always fit him like a glove. She made him laugh, was willing to try new things, and they always seemed to have a great time together. Although her family raised concerned about her being ready for marriage, she swore she is. But after her conversation with Underwood before leaving the show, is that still true? Did her Dad put those thoughts in her head? Is she just getting cold feet and made a mistake or is she really not ready to get married? The conversation left viewers just as confused as the couple was, bu one thing is for sure, with Randolph and Underwood's chemistry, it's no wonder he wanted to or will have (we will have to wait and see!) her to be his bride.
Bachelor Nation is anxiously waiting for Monday and Tuesday to see how the show will proceed. How can Underwood ethically choose another bride if he already picked Randolph in his heart? What if Randolph still thinks the show and Underwood are both aren't for her? What are Adams and Godwin going to do and react in these two episodes? So many questions that can only be answered when you tune in Monday for The Bachelor.
About the Contributor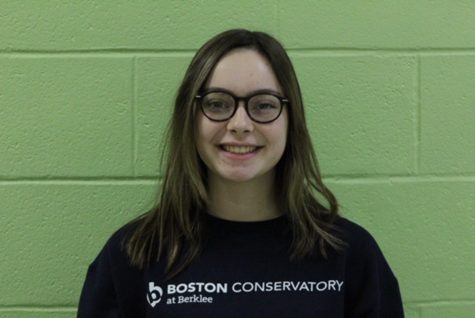 Raina Landolfi, Staff Writer
Raina is a senior at LRHS and staff writer for The Lancer Ledger.  Raina is very excited to be a part of the restart of The Lancer Ledger. Raina's favorite...