Lakeland Teacher Interns: Educating Future Educators
Imagine being able to test out your future career while still in high school. Wouldn't it be helpful in finding out if this really is the path you want to take in life? Wouldn't it be so much easier to make the huge life decision of choosing a major early in your college career? Well, Lakeland Regional High School is able to offer students this opportunity through its Senior Options Program.

The Senior Options Program offers twelfth grade students the chance to learn outside of the classroom and experience what may be their future career or major through internships, volunteer work, dual enrollment, and work programs. According to Mr. Keith Kelley, Lakeland's Senior Options coordinator, "The Senior Options Program addresses the need to expose students to career, community and volunteer fields. [The program offers] amazing opportunities for seniors to experience life outside of our school."
Lakeland Senior Options offers a wide array of internships ranging from hospitals and doctor's offices to law offices to animal shelters. However, the one that has really taken off with students is the teaching internships.
Lakeland teacher interns participate in the classrooms of Hewitt, Haskell and Wanaque Elementary Schools. The interns collaborate with teachers to learn methods of teaching, classroom management skills, and lesson planning tips they will use one day in their own classroom. Some interns even decide to go back to their old schools to prepare for a future in teaching.
Mr. Kelley says that the interns' experiences help them to decide what grade or subject best fits them, which helps them know what they should specifically study in college.
"Being able to have seniors interns in the elementary and middle schools has allowed them to experience what the teaching profession entails on a daily basis," he says. "From paperwork to the ever-changing personalities of students, [the program] makes our seniors learn that they must be patient and adaptive in this career."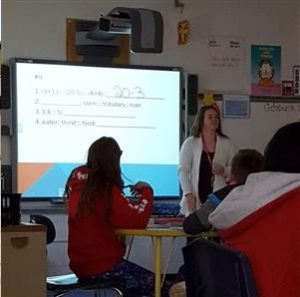 Taylor Van Orden, an intern at Haskell Elementary, recommends students to participate in the program. "Senior Options is an amazing experience to discover what you like and don't," she says. "It helps save a lot of stress when it comes to worrying about choosing a college major or career path right for you. Hopefully, more students continue to participate in Senior Options each year."
Cat Maddalena is also a teacher intern. She told the Ledger: "This internship helps me learn different tools, like how to deal with different behavior outbreaks or if a kid is struggling to teach him shortcuts so it's easier to remember." She adds that the program is great on your college application, saying, "…it looks very good showing you have some experience in a classroom while you're in college. Such a life changing experience."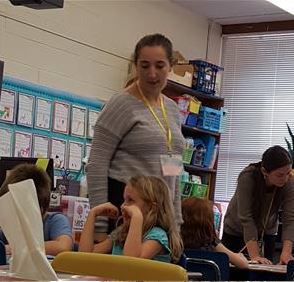 For any student thinking about becoming a teacher, the teaching internship program is something you want to explore. If education is not for you, but you have an idea of the field you want to study, make sure to check out the wide-array of options Lakeland offers through the Senior Options Program. 
With so many options, from internships, PCCC dual enrollment, Senior Service, and the School-To-Work Program, Lakeland's Senior Options Program really has something for everyone. It will not only give you a fun, challenging real-life experience, but it might just help you find the perfect career you wish to pursue after college.
View Comments (1)
About the Contributor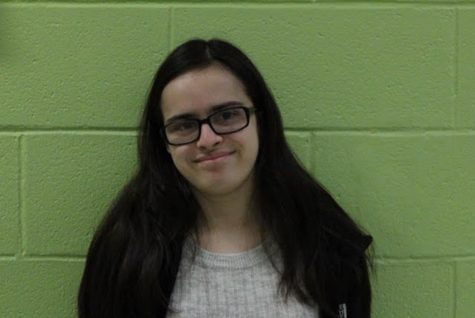 Giulia Nichols, Staff Writer
Giulia is a senior at LRHS and staff writer for The Lancer Ledger. This is her first year writing for the Lancer Ledger. She loves music, writing, and...