Despite Hardships, Girls Basketball Stayed Strong
Even though the Lakeland Regional High Schools' girls basketball team started off the 22'-23' season strong, the season ran into many problems due to injuries; however, they concluded the season with a solid record of 10-10.
Throughout the season, the Lady Lancers faced many obstacles, like losing the majority of their starters due to injuries. Senior Jordan Carmosino told the Lancer Ledger, "We started off the season strong, but a couple weeks in we dealt with many injuries, mainly our starters and seniors including Shannon Harnett and [me]. Due to this we had many underclassmen step up to the varsity level in the meantime, and I think our adversity really showed this year."
Even though the expected injuries put the team in a rough spot, it gave the underclassmen an opportunity to show the team what they got. Some of the ways the team came together before every game to encourage each other to put their all onto the court. Sophomore Chiara Hernandez tells the Lancer Ledger, "Some bonding rituals we do is before every home game we get on the gym floor in a circle and our team captains give us some reassurance and positive words, we also speak with our coach Brian Philips to hype us up before the game."
In terms of games that stood out, Senior Jordan Carmosino told the Lancer Ledger, "I think one of our best played games was against DePaul, who we played on senior night, and beat 56-29, in which we never gave up, didn't have any forced errors, and everyone played to win."
According to Coach Brain Philips, "Jordan Carmosino, Lisa Star, Amy Rod, Jasmine Star and Gianna Peralta all had very good seasons for us." These girls never failed to play to the best of their abilities and they put everything that they had on that court.
Coach Phillips also told the Lancer Ledger, "We graduate a lot of seniors this year (they will be missed), but we still return a nice group of players and there are some good players coming into school next year, so I think we will be very competitive."
Leave a Comment
About the Contributor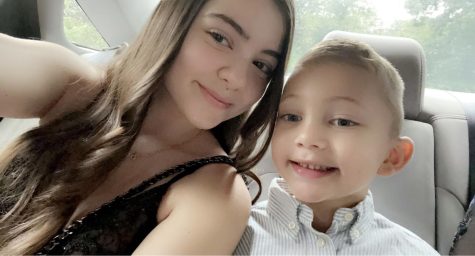 Erijona Zuta, Staff Writer
Erijona is a sophomore at Lakeland Regional High School. This is her first year writing for The Lancer Ledger, and she is very eager to start writing and...