LRHS Loves Our Guidance Department: School Counseling Week
School guidance counselors— there is no denying that they are some of the most influential adults in a high school student's life. From encouraging advice, to helping students discover their potential, guidance counselors truly do it all, and there is no better way to thank them than during National School Counseling Week, which was February 6-10 of this year. In honor of our amazing guidance department, the Lancer Ledger wanted to show our appreciation and demonstrate the impact their wisdom has had upon our students.
Why LRHS Students Are Grateful For Their Counselors
For senior Ella Peplowski, Mr. Brian Mulhern "has been the most supportive guidance counselor [she] could have asked for here at Lakeland. "Mr. Mulhern has always been very accommodating," never failing to make time to help his students on whatever they may need. Mr. Mulhern has always treated not only Peplowski, but her fellow peers, "with great care" and always proves to be very invested in guiding his students through their college application process. When Peplowski informed Mr. Mulhern about committing to college, "it was very clear to [her] that he was genuinely excited for [Peplowski] and [her] future."
Another LRHS guidance counselor that has touched the lives of many students is Ms. Tara Ross. Senior Matthew Adams, junior Steven Bracken, and junior Julie Demas all agree that Ms. Ross has shown them nothing but kindness and support since they have entered Lakeland. For Adams in particular, who is currently amidst the college application process, Ms. Ross has always been "lenient and understanding" as he begins to decide where he wants his future to take him. He has been able to swiftly go through the college process because of Ms. Ross, who is always there to answer any questions. Because of Ms. Ross, Adams is excited "to use her help to further" his education. Even if you are not a senior amidst the college process, Ms. Ross is still there to guide her students through any challenges they may face. 
Of course there is also the supportive guidance counselor Ms. Diana Matlosz. Sophomore Emily Kurzina stated that Ms. Matlosz is always there for her students, giving them positive feedback and vibes. Kurzina shared that students can rely on Ms. Matlosz to be "very supportive" in any aspect of someone's journey, whether it be regarding school or their personal life. On top of this, Ms. Matlosz can always be found with a huge and welcoming smile on her face.
Mr. Tim Conway, director of the guidance department, has also stepped into the role as counselor on many occasions. Mr. Conway does a great job advocating not only for the students on his guidance roster, but for all the students of LRHS.
Lakeland was also lucky enough to welcome new guidance counselor Ms. Jessica Pratt this year. Ms. Pratt brings a wonderful energy and light to the department, and students welcome her positive attitude and helpful guidance on grades and life.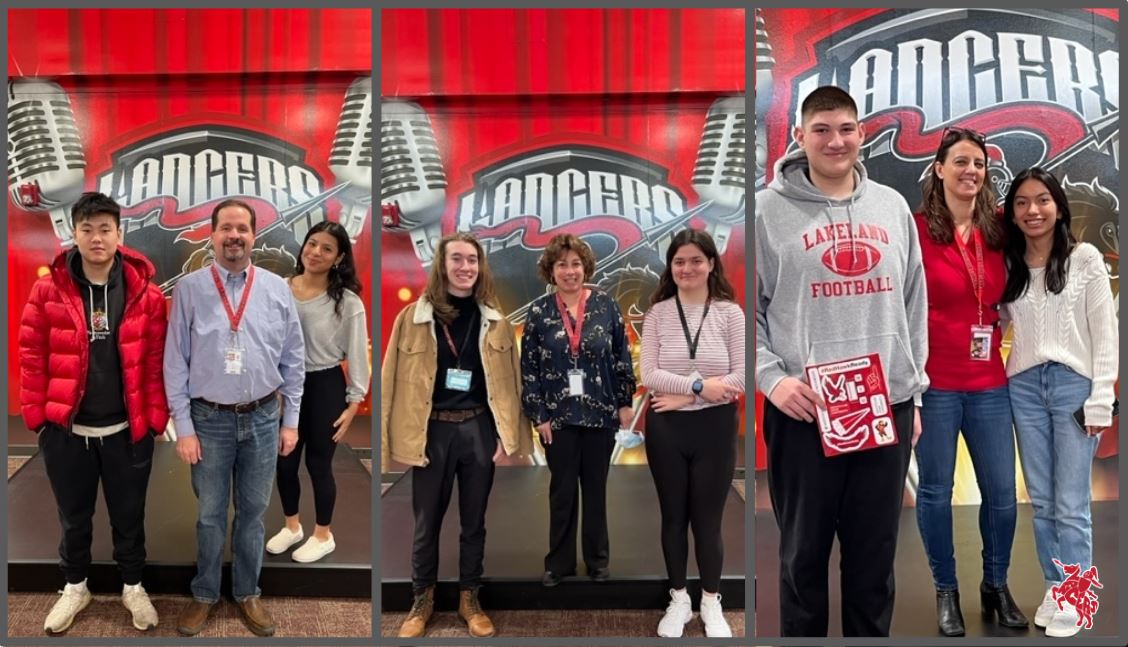 Helping Students "Dream Big"
Mr. Mulhern has been a foundation in the guidance department at LRHS for years. Students know him to be proactive in helping them in maintaining their grades, picking their classes, and being there for them when needed. On why he chose to be a guidance counselor, Mr. Mulhern told the Ledger that during his high school years, he had a different guidance counselor each year and that "all four were fantastic." They taught him the importance of having someone on a student's side to bring them energy and help, and inspired him to be the great counselor he is today. 
Mr. Mulhern's favorite part of being a counselor revolves around this year's School Counseling Week theme of helping students dream big. He said, "Watching students grow & mature [is the best part of the job]. Many students come into high school raw and uncertain, so watching them develop into great and determined students is gratifying." Mr. Mulhern added that the job is both motivating and energizing, and in return, he brings both of those to his students everyday.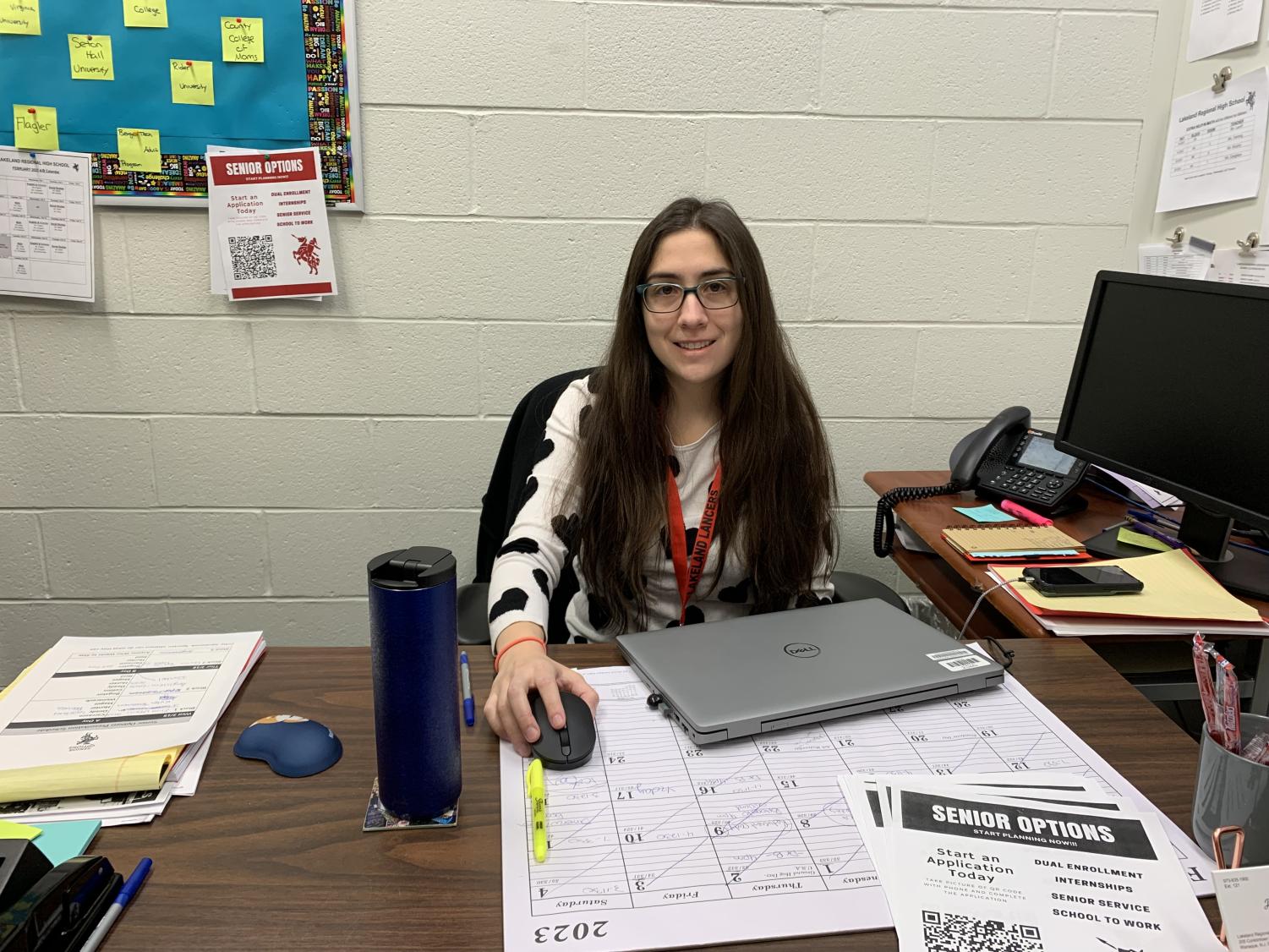 Ms. Pratt, who joined the LRHS team at the start of this school year, also entered the education field to help students dream big. She told the Ledger, "Keeping students motivated and goal oriented toward their future dreams is my main goal." She does this by having open conversations about their individual goals for the future, whether it be college, trade school, or employment, and guiding them on how they can achieve it. 
Ms. Pratt came to LRHS from working as a clinical based therapist. However, she shared that her calling was work with students, so she went back to school. She truly enjoys working with the students at LRHS and helping them find their paths and callings. Her message to students is: "Never give up on your goals and dreams. It is not about the destination but the journey to the destination."
A Sincere Thank You! 
It would be impossible to define and explain all our guidance department does for the students of LRHS. Sophomore Isabella Andriulli thanks them for being incredibly supportive and open minded when it comes to both educational and personal situations. She says that the guidance department guides students to try new things, which evidently causes students to reach their full potential.
On behalf of the Lancer Ledger staff and the whole of the LRHS community, thank you to our guidance department for all they do! 
Leave a Comment
About the Contributor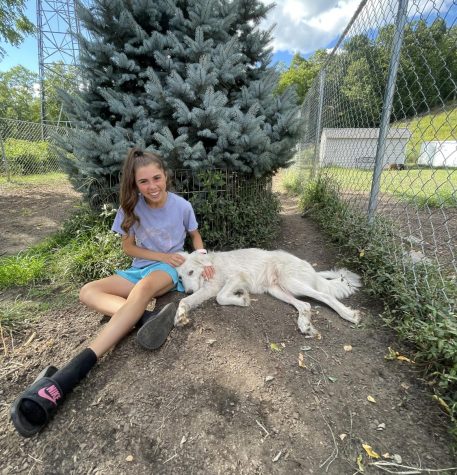 Morgan Uhlhorn, Editor-in-Chief
Morgan is a senior at Lakeland, and is beyond excited to be this year's Editor-in-Chief for The Lancer Ledger. This is her fourth year writing for the...