Amy Schneider Wins Jeopardy! Tournament of Champions After a Season of Incredible Talent and Skill
Renowned TV game show Jeopardy! is no stranger to bringing to the masses individuals of incredible intellect and ability. Nowhere are these qualities exemplified better than in the show's beloved Tournament of Champions, where the most successful individuals from each season of the show compete for one of the highest titles offered by the program.
Season 38, whose best overall players competed in the six-game tournament which aired its conclusive episode on Monday evening, was notable for producing an incredible number of superchampions (a term which is used to refer to the show's best-ever players, who often win double-digit numbers of games.) 
Champions like Matt Amodio with 38 wins, Jonathan Fisher with 11 wins, Mattea Roach with 23 wins and Ryan Long with 16 wins, are examples of the high concentration of exceptionally well-performing players seen during a season of over two hundred episodes. For reference, since 2003 – the year that Jeopardy! removed limits on the number of games that one could win – 4 of the 10 players winning the most consecutive games ever came from just Season 38, and two of them are in the top three all-time spots for games won.
All of the aforementioned players competed in this year's Tournament of Champions along with others for a total of 21 contestants. Amy Schneider, Matt Amodio and Mattea Roach, with 40, 38 and 23 wins respectively, skipped directly to the semifinals as the other 18 battled it out in quarterfinal games.
The tournament finale was played in a best of 7 format among the 3 finalists: Amy Schneider (40 regular season wins,) Andrew He (5 regular season wins – his 6th game was lost to Schneider,) and Sam Buttrey, 4-game winner of the Jeopardy! Professors Tournament of Season 38.
This format meant that, of those three contestants, one of them had to win three separate games to be the overall tournament winner – for a theoretical seven possible games, had each of the finalists managed 2 wins over the course of six episodes.
How The Finals Played Out
Game one, airing on Monday, November 14, saw Andrew He secure the first victory of the match in a game which demonstrated the incredible intellect of all three players. Securing two of three available daily doubles, however, helped He to attain victory.
Game two, airing the following day, saw Schneider secure her first victory. Game three brought another victory for He – and game four, another victory for Schneider. 
Game five saw an interesting situation for the players – at the end of the Double Jeopardy round, Schneider and Buttrey had $15,800 and $11,200 respectively, and He trailed with $6,800. This meant that if Schneider and Buttrey both wagered big to attempt to defeat one another, and both answered incorrectly – He could have come from behind for his third win, a situation not unseen in the Final Jeopardies of history. Thus, it was not out of the realm of rationality for Schneider to allow Buttrey to secure his first win, if necessary, to prevent He from winning the tournament outright. And this was very much observed: Buttrey wagered big ($11,200) and won his first tournament win with a final score of $22,400, while Schneider made a more conservative wager of $1,800, and, though she answered the question correctly, her wager made it impossible for He to win the game regardless of who was correct or incorrect. All in all, game five saw Sam Buttrey secure his first tournament win, for scores of 2-2-1.
Game six, which aired Tuesday, was the conclusion of the high-stakes, highly competitive tournament. The first daily double was picked up by Buttrey, who lost his wager of $2,600 when answering incorrectly. The next two daily doubles, from the Double Jeopardy round, were both picked up by Buttrey, who wagered $2,000 and $3,000, getting both questions correct. These wagers could not match the outright gameplay ability shown during the game by Schendier and He, however, and the Double Jeopardy round concluded with the following scores: Schneider – $15,600, He – $14,200, and Buttrey – $8,000.
With Schneider and He both needing just one more win to achieve overall tournament victory, the narrow nature of game six's Final Jeopardy cannot be understated. The category, Plays, saw a correct answer from Schneider and He, but not from Buttrey. 
With a final score of $28,600 after a big wager, Schneider earned her third win of the finals and secured Jeopardy! Tournament of Champions victory after a big wager at the end of the sixth game. The prize? A neat $250,000, to go along with the over $1.3 million she had amassed during her run in her 40-game regular season streak. Second place (He) and third place (Buttrey) went home with a cool $100,000 and $50,000, respectively.
Of course, the entire tournament was hosted by Greatest of All Time Ken Jennings, who is now the official permanent host of the show. WIth a staggering 74 games won back in 2004, not even the recent list of superchampions, nor even Season 35's 32-win James Holzhauer, who personally holds every one of the top ten records for single-game winnings, can match Jennings' history of Jeopardy! Greatness.
But I don't feel lucky to have won; if there's one area where my instinctive self-deprecation clearly shouldn't apply, it's my skill at Jeopardy! I'm damn good at this game, and I'm proud of it!

— Amy Schneider (@Jeopardamy) November 22, 2022
Who is Amy Schneider?
When she first appeared over a year ago on a Jeopardy! episode airing November 17, 2021, it quickly became clear that Amy Schneider had the intellect, skills and strategy to go for on the show. Indeed, a forty-game streak followed that put Schneider among the Jeopardy! greats.
Introduced as an engineering manager from Oakland, California, Schneider quickly captivated audiences with her incredible acumen for Jeopardy!. Telling audiences during one show that she was voted "Most likely to appear on Jeopardy!" during eighth grade, it's no shock that Schneider performed well on the gameshow.
After attaining Jeopardy! success, Schneider gained renewed attention when she formally publicized the fact that she is transgender. Schneider was the first trans woman to win a game of Jeopardy!, and is the most successful woman to ever appear on the show.
Schneider noted in an interview cited by Yahoo.com, "I'm trans, but that can be a thing that overshadows everything else…That can become, like, the thing that you are, and it's like, when I think about myself that's not the first thing I think about. I think about that I'm smart, that I live in Oakland, all these other things…and so I didn't want to make it about being the 'trans person.'" On the other hand, Schneider noted, "After a few games…I [didn't] want to leave this unacknowledged. I also [didn't] want it to be a secret. I don't want it to be something that I'm hiding or seem ashamed of or anything else like that."
Indeed, while Schneider received widespread support and encouragement after publicizing this aspect of her life, matters ultimately proved her concerns about pigeonholing correct, to a degree. Various parts of the media quickly pivoted to discuss this piece of Schneider's life, and it now plays a larger role in her public appearances. Schneider was invited to the White House on International Trans Day of Visibility, and also recently testified against a transgender care ban in her home state of Ohio, both being opportunities which Schneider has expressed her gratitude to be able to have.
On a similar topic, during the Tournament of Champions, Schneider acknowledged a large tattoo on her left arm which she did not previously discuss on the show. The ink is an image of Ozma of Oz, a relatively unknown literary character. Per Schneider's Twitter, "L. Frank Baum wrote many sequels to The Wizard of Oz, and in all of them the ruler of Oz was Princess Ozma. She had been the rightful heir, but was kidnapped as a baby by a sorceress, who enchanted her to become a boy. Eventually, the enchantment is lifted, and she is revealed to be the beautiful princess she always was. So it seemed like the perfect image to commemorate my transition!".
For a final note: On a Tournament of Champions episode, Schneider happily announced to audiences that she married Genevieve Davis on May 9, 2022, saying in response to a question from Jennings during the interview segment on the Nov 15 show, "Obviously a lot of great stuff has happened to me this year, but by far the best thing is that in May I got married."
What's Next?
Though it seems like a lifetime ago that a standard-format episode of Jeopardy! has aired, (and indeed, it has been over a month,) a Season 39 superchampion has already emerged in the form of Cris Pannullo, who has won 11 games and counting – he'll return in forthcoming episodes to continue – or lose – his winning streak, and he's already secured a spot in this season's Tournament of Champions which will occur at this time next year.
After that? Who knows – in the immortal and beloved words of Ken Jennings: "Anything can happen on Jeopardy!".
Data from Jeopardy.com and from the J! Archive.
View Comments (1)
About the Contributor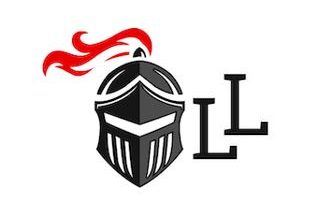 Stephan Schwab, Managing Editor (Journalism Club)
Stephan is a junior at LRHS and this is his second year writing for The Lancer Ledger. He is a member and president of the Journalism Club, which he originally...