Nov and Oct BOE Meeting: What You Should Know
The Lakeland Regional High School Board of Education (BOE) held its monthly meeting on November 15, 2022. Although the meeting was not as well attended as the one in October, here are some highlights that you should know:
The meaning opened with the hot topic: turf. However, it was only to report that there was no new news to share.
Great news for students interested in entertainment – a new club was approved – Video Club. This club will be advised by technology teacher Mr. Jonathan Lauder, and will focus on many aspects of production, including aspects not discussed in class such as television and short film production.
Speaking of clubs, in early March, the Fishing Club is hoping to host a Boat Safety Course. This course will be free of charge for students and will assist in getting a boat license.
The BOE also discussed a new program to our school's success. LRHS plans to launch a new campaign to highlight our alumni, called the Lakeland Launchpad Initiative. The new campaign was sent out to the LRHS community today with the goal to highlight how LRHS can be the start to a successful future in whatever students pursue.
The meeting then went into student academics. The Board discussed rearranging the order in which LRHS students take science classes, having freshmen take Environmental Science instead of the current default, Conceptual Physics. New Jersey requires high school students to achieve 15 science credits (3 classes) to graduate, so juniors and seniors have a choice of what sciences to take.
Lastly, the final agenda item of the night that we will report on was on the New Jersey Graduation Proficiency Assessment that was given to juniors in March 2022. It was originally intended to be a graduation requirement, but the New Jersey Department of Education notified schools in July that the test would not count academically, and would instead just be used to gauge progress. After score delays, scores were finally released on October 18, 2022. The NJGPA assessed ELA 9/10 and Algebra 1/Geometry skills. In a presentation, Assistant Superintendent Michael Novak noted, "The way scores were actually determined was relatively controversial." Scores on previous NJ exams of this format existed on a scale of 1 through 5, numbers that represented scores of 'did not meet expectations' through 'exceeded expectations.' On this exam, though, there were only two scores a student could earn: 'graduation ready' or 'not graduation ready.'
In ELA, 43% of LRHS students were considered 'graduation ready,' compared to 39% statewide. In math, 58% of LRHS students scored 'graduation ready,' compared to 50% statewide. Cited possibilities for the seemingly low scores include the fact that some students, knowing the assessment was not academically significant, may not have given their best effort. It was also noted that the binary 'ready or not' system was an impractical way of scoring students. Also pointed out was the fact that, on this exam, math scores were higher than ELA scores, which goes strongly against the historical trend statewide and especially at Lakeland, where ELA average scores tend to be about 25 points higher than those of math.
Backtrack to the October 18 Meeting
The October BOE meeting saw a huge number in attendance due to the anticipation of a turf vote and students being honored.
The plan to add turf to the LRHS' athletic field will cost a projected $1.4 million, with the school financing the project over 5 years. The project would be funded outside of taxpayers money and would use state contractors to keep the cost down.
One of the big presentations of the night was by senior Isabelle Kuhn, who discussed how entering into LRHS' UPAL program not only taught her so much about her field of study, but opened the doors for her to pursue internships and network within her field.
The meeting also had many academic student recognitions, including this year's AP Scholars and student achievement on the New Jersey Student Learning Assessment (NJSLA), taken by students in May of 2022.
AP Scholar is a distinction given to students who receive scores of 3 or higher on three or more AP Exams. The students are senior Luke Roy, senior Isabelle Kuhn, senior Nathan Caldwell, senior Samiksha Athreya, and junior Diya Kumrah.
The NJSLA recognition, which went to students who ranked amongst the top in the state, went to sophomores Katherine Petri: English, Emily Kebrdle: English, Olga Bogatova: Math, Seamus Burke: English, Anthony Parise: English, Rebecca Stoffel: English, and Brennan Stocker: English.
On top of these recognitions, the meeting shared exciting news – a Football Wall of Fame will be enacted at LRHS through donations provided.
Additionally, 18 to 20 new security cameras will be installed throughout the school to continue to enhance school safety.
Leave a Comment
About the Contributors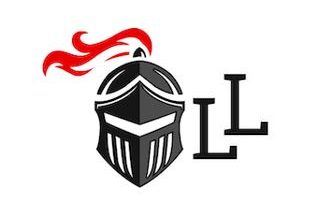 Stephan Schwab, Editor-in-Chief
Stephan Schwab is a senior at LRHS and this is his third year writing for The Lancer Ledger. He is the Editor-in-Chief of The Ledger and President of the...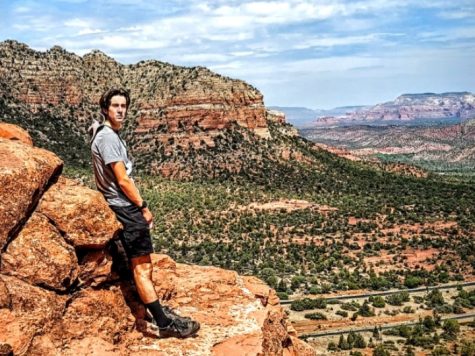 Nathan Caldwell, Staff Writer
Nathan is a senior at LRHS and is a writer for The Lancer Ledger. Nathan is not new to the journalism field - he has been a writer for the paper for multiple...