Lakeland's Color Guard: A Gracious Journey in an Exceptional Season
Lakeland Regional High School's color guard members face a more than satisfactory conclusion to their activities and performances following the wrap-up of the fall sport.
There is no designated coach for the team, so the members are the ones who keep the legacy alive and thriving. The team has performed in four competitions all across New Jersey state, and they have had many remarkable performances, which is evident in their success in surpassing their score of 76 from last year. Most notably, the color guard was able to score 85 points for their performance in Vernon, a nine-point difference from the year before.
Among those performances was their main show "The Seasons," which Kelley Guzman, a senior at LRHS and the captain of color guard, deemed as one of their many "ups" this season.
Kathryn Owens, a junior at LRHS and a proud member of color guard, explained that their first competition was in Pequannock, the second was in Bergenfield, the third was in Vernon, and they had recently performed at the state championships in South Brunswick.
Kathryn Owens credits their rising success to the valiant efforts of the color guard members. "…We couldn't be more proud of them. Most importantly, we made a family. Just because our score wasn't what we wanted, that doesn't reflect how proud we should still be ourselves for what we accomplished this season."
Starting the preceding year, LRHS has allowed eighth graders to join the Lancer Band and color guard. This has enabled them to graciously accept 39 new members to collectively join them and the band in their practices and competitions.
The current members of the color guard have made a lasting impression on LRHS' history of the sport and hope that their streak of improvement continues into the following seasons and exceeds them in the subsequent years.
Leave a Comment
About the Contributor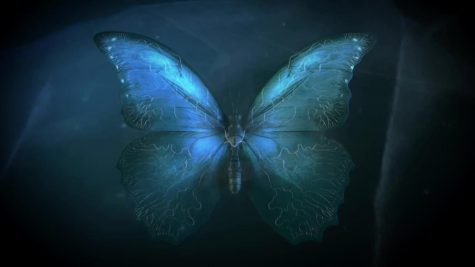 Courtney Chase Molloy, Staff Writer
Courtney is excited to join The Ledger staff in her senior year at LRHS as writing is a passion of hers. She plans on taking creative writing classes in...