New Parking Policies in Effect
The new school year brought another round of changes to Lakeland Regional High School, and one of the most notable is the new parking policy. The parking policy enforces assigned spots for students and staff, which came into effect in September, 2022.
In return to Lakeland Regional High School this year, there have been many changes in policy for the 2022-23 school year. Arguably the most notable of these changes are the new parking policies.
The new policy continues to use different spot colors – white for students and yellow for staff, but has added parking stickers for students and spot numbers for staff. Seniors are only allowed to park in white lined spots, and now only as long as they have a parking sticker in one of their rear windows. In order for seniors to get a parking pass, they are required to go to the main office and apply for one. Parking passes are only given to seniors who don't have any outstanding points. Teachers are still using their mirror tags, but have been assigned parking spots by number.
In an interview with Vice Principal Ms. Rita Mazza, she said that students who park on campus with no form of identification and without a parking permit will be towed immediately and given a $100 fine. Following that, if a student parks in a teacher's allocated parking spot, which are the spaces with yellow lines, they will initially be called down and asked to move their car. The second time they are going to be given a $10 fine and a central detention. Once a student hits a third offense, they are going to be towed and given a $100 fine.
Lakeland's security guard George said that he does rounds every morning, checking the cars in the senior parking lot around 7:35 a.m. after homeroom. He asks that students please be sure to have their sticker displayed properly, and that they are properly aligned in the spots so there is room for other seniors trying to park.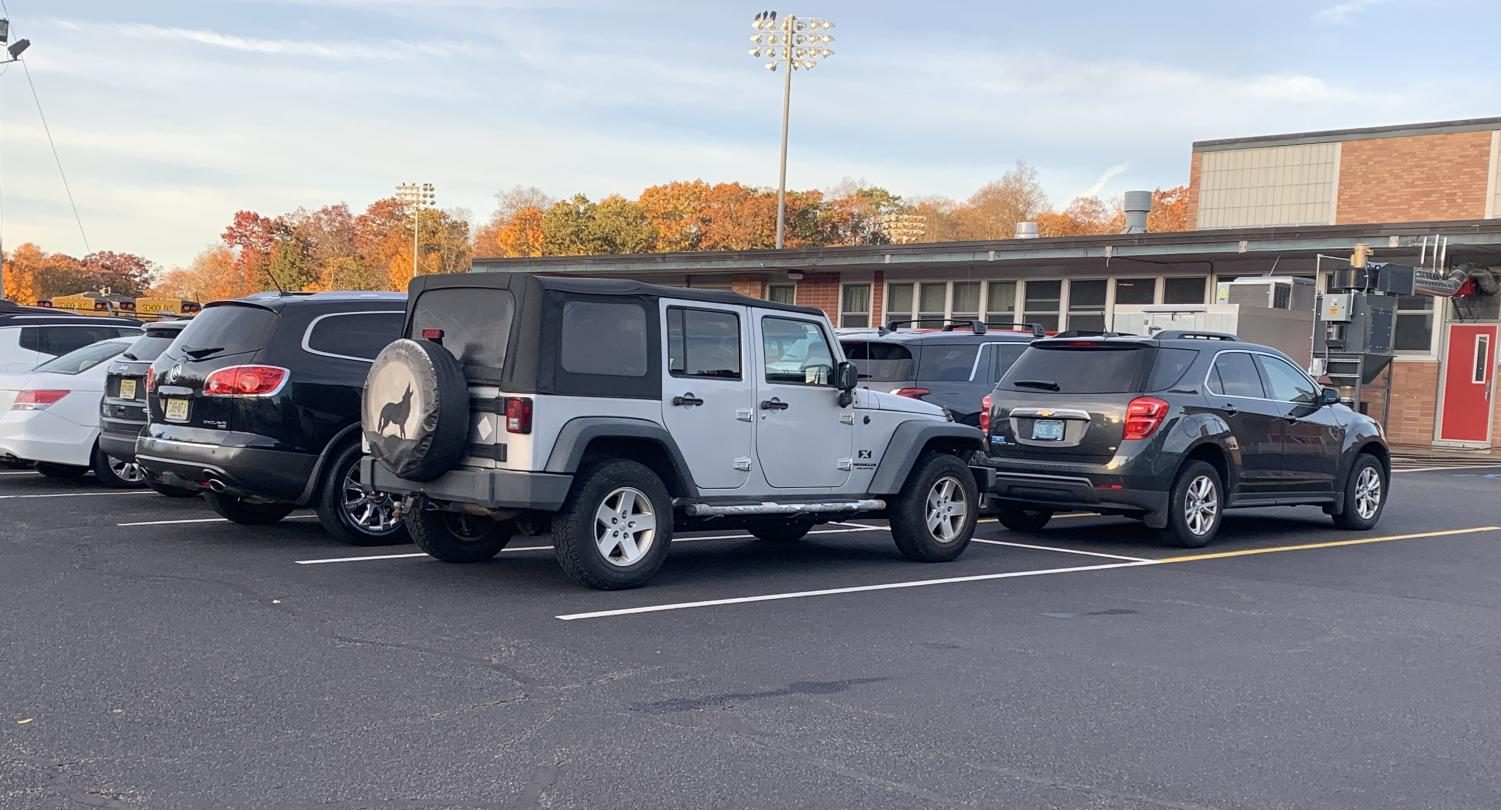 For any juniors who are driving to school, they are not permitted to park on campus in any white or yellow lines, but are allowed to park on Junior Drive, Willow Way, or Addice Park, as long as you are parked properly and legally. Anyone who blocks streets or road signs may be given a ticket or be possibly towed. These rules have been put into place in order to ensure the safety of our Lancers, and keeping up with basic security protocol at LRHS.
With this new procedure being on a first-come, first-served basis, it has put a lot more responsibility on seniors in the morning to arrive at school on time. Since there are only 40 spots for the senior class, it means that not everyone is going to be able to park in a spot, causing many students to come to school earlier. This has caused some mixed reactions from seniors.
While being interviewed by The Lancer Ledger, Senior Matthew Adams explained, "While the ability to get a spot everyday is nice, it is a bit annoying to have to get here so early every day."
This seems to be the consensus of many seniors, but there are some who have actually felt the opposite. For example, in a separate interview with The Ledger, Senior Theo Jacela said, "It is very nice for me as I like to get here early anyway. Knowing that there always will be spots available at that time is a good thing for me in the morning."
Leave a Comment