New Year, New Teachers: Meet Lakeland's Newest Staff
The start of a fresh school year always means new: new classes, new routines, and new faces you see as you walk around the hallway. At the end of the 2021-2022 school year, Lakeland Regional High School said goodbye to many good teachers due to retirements and new ventures. Administrators and staff worked hard to fill the empty spots with new, well-skilled faculty members. The Lancer Ledger had the opportunity to talk to the head of the departments where the missing spots needed to be filled to understand the hows and whys behind the process of hiring these new employees.
Departments of Math and Science
When preparing for the 2022-2023 school year, LRHS was tasked with filling various math and science positions across the school. Mr. David Niedosik, supervisor of Lakeland's math and science departments, took on the responsibility of fulfilling open roles in his division of supervision. He explained to The Lancer Ledger that on the science side, there were "two retirements [from] last year." On the math side, there was one retirement, but also "a job promotion to another district" for one math teacher, and a "new…position added into the department."
Once Mr. Niedosik identified the roles that needed to be filled, the challenge came in finding candidates that not only fulfilled the position, but also satisfied the expectations of the type of employees LRHS wanted to bring into the district – a task that was not just a walk in the park.
Mr. Niedosik explained that there is already a "nationwide shortage of teachers, especially in the S.T.E.M and world languages" departments. So, with the fewer number of applicants applying already, the importance of each interview conducted increased greatly. Mr. Niedosik had to really "delve into each candidate's background" to really understand who they are, what they represent, and determine if they were the right fit for the LRHS community.
Despite the challenges faced, there was great success in bringing about new, well-qualified employees to take on these positions.
In the science department, Lakeland welcomes Ms. Rena Dziopa, who will be teaching many of the environmental science courses, and Mr. Christopher McMahon, who has a range of experience from various education roles.
For the math department, Lakeland welcomes back two alumni, Ms. Brielle Fanning and Ms. Heather Lazoff, both of whom were actually friends while students at LRHS. The district also welcomes Ms. Alyson Creighton, who has "19 years of teaching experience and is a nationally certified/licensed" math teacher.
Department of World Languages
The world languages department was faced with a vacancy similar to those in the math and science departments. Supervisor of the Department of World Languages, Mr. Michael Novak, had the assignment of replacing Dr. Kinga Galica, Lakeland's "long term French teacher [who dedicated] 25 years of service." When first attempting to hire a new French teacher, Mr. Novak had the goal of trying "to maintain the program [the] best [Lakeland] could."
However, in the words of Mr. Novak, "Finding a French teacher proved to be as easy as finding a unicorn in a haystack." LRHS was unfortunately unable to find a French teacher replacement, but when one door closes, another door opens. Italian teacher Ms. Angela Carnavale "fell into [Lakeland's] lap" from West Milford, and Mr. Novak greatly expressed his excitement to be offering a new language to LRHS students.
Ms. Carnavale is both passionate about her job and well-experienced from her time spent educating in West Milford, so Mr. Novak is more than certain she is going to make a positive impact on the LRHS family.
Lakeland also brought in a new Spanish teacher, Ms. Olivia Landers, who has recently graduated from Ramapo College of New Jersey and is currently working towards receiving her master's degree in special education. Mr. Novak is beyond excited to work with someone who has such a "warm and open personality" as Ms. Landers.
Department of Business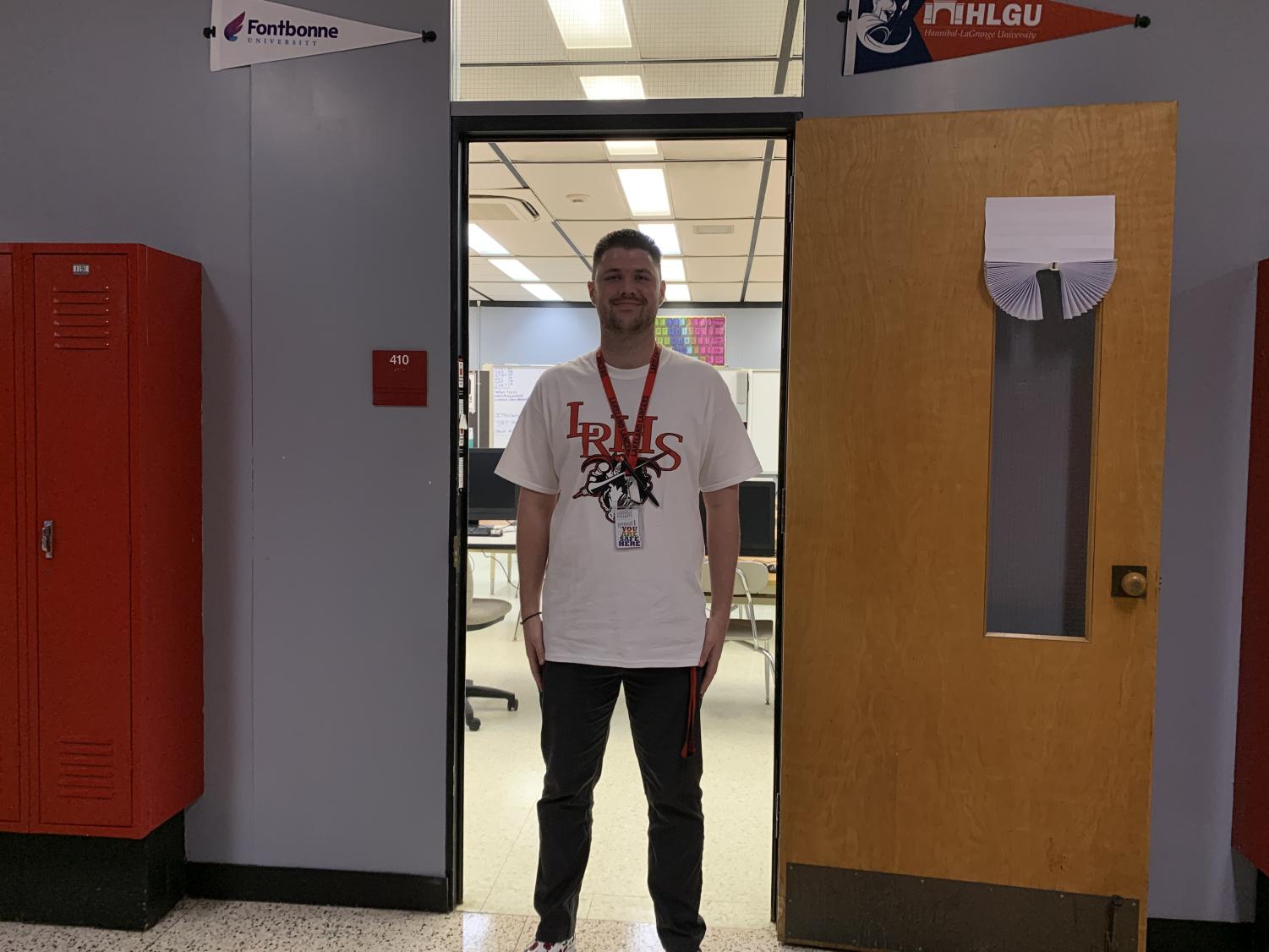 Business teacher Mr. Cole Lankford joined the Lakeland family this school year. This is his first year teaching after spending time working in sales and marketing for companies such as AT&T and Aflac.
Mr. Lankford interviewed with Mrs. Rita Mazza and Mr. Niedosik over the summer in regards to the position. Both administrators were "warm and welcoming" toward Mr. Lankford, allowing him to immediately get a "sense of the positive culture" Lakeland embodies. After experiencing this, Mr. Lankford knew LRHS was the right fit for him, and he is beyond excited to be joining the community.
An Exciting Year Ahead
While Lakeland may have faced some stresses and challenges while fulfilling the open positions throughout the school, everything proved to work out well in the end. There is no doubt that the new staff members hired at Lakeland will contribute greatly and positively to their new community. On behalf of the students and staff at LRHS, we welcome the new employees with open arms and cannot wait to see where their new teaching journeys take them.
Leave a Comment
About the Contributor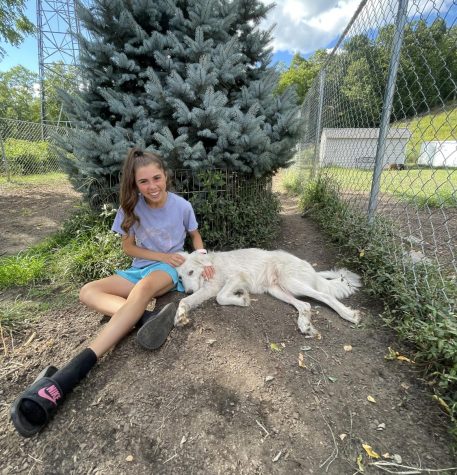 Morgan Uhlhorn, Editor-in-Chief
Morgan is a senior at Lakeland, and is beyond excited to be this year's Editor-in-Chief for The Lancer Ledger. This is her fourth year writing for the...