Lakeland Students Celebrate Their Transition Into Spring at Pep Rally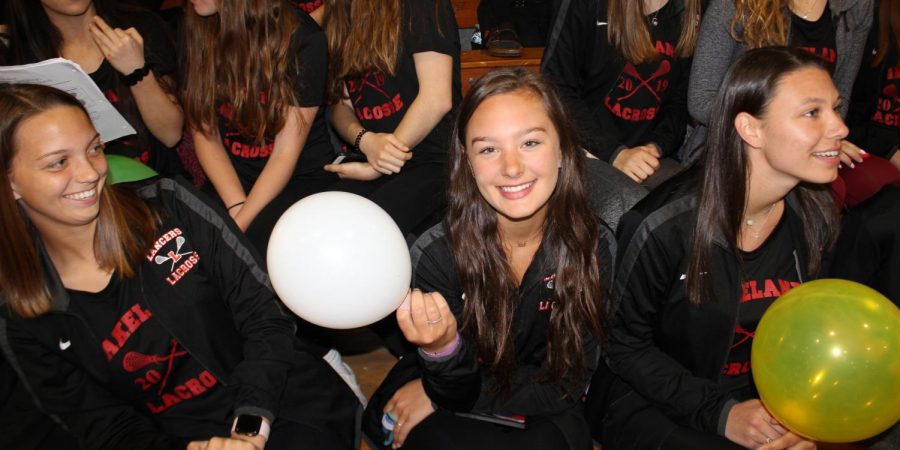 Another successful pep rally was led by the Student Council and advisers Mr. Joseph Placenti and Ms. Keri Ecker the day before spring break on Thursday, April 18, 2019.
The pep rally started off with a beautiful rendition of the national anthem sung by senior Helena Chavez, and of course, it wouldn't be a Lakeland pep rally without some introduction jokes by Mr. John Yost, athletic director and supervisor.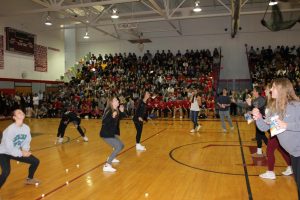 The pep rally was hosted by juniors Kiera Marks and Rob Danza, who did a great job leading the crowd in games including various relay races. All of the spring sports captains were then introduced, and the students were able to applaud each team for their wins and achievements this season.
Mr. Placenti, said, "The spring pep rally was a great way to transition into spring break and acknowledge all of the spring athletes achievements."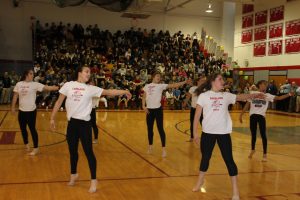 Lakeland students also got to watch a phenomenal performance by our national winning Dance Team, which many called the "highlight" of the pep rally.
Congrats to all of the student athletes on a great season, and a big thanks to everyone who helped make the pep rally possible. Go Lancers!
About the Contributor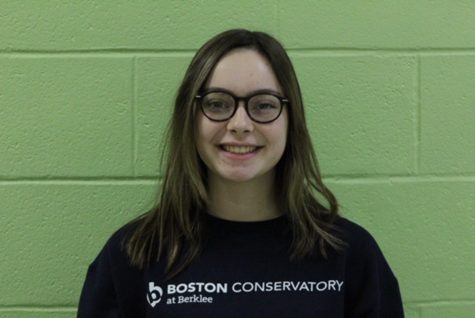 Raina Landolfi, Staff Writer
Raina is a senior at LRHS and staff writer for The Lancer Ledger.  Raina is very excited to be a part of the restart of The Lancer Ledger. Raina's favorite...