DECA: Raising Money for a Good Cause
Hang on for a minute...we're trying to find some more stories you might like.
The DECA club at Lakeland Regional High School has spent the 2018-2019 school year raising money for the Victorious Foundation, and successfully reached their goal of $600 for the organization. The Victorious Foundation is an organization that help teens and young adults who are suffering from life threatening illnesses.
DECA, which is a club for future business leaders and entrepreneurs, planned, prepped, and did many things to raise money for the fundraiser. On top of raising money for a great cause, the club members strived to learn more about how marketing works and how important social media is. The fundraising events were lead by junior Carly Malfatto.
On the fundraiser as a whole, Malfatto said, "Overall, the learning experience of raising money for this foundation was something so extraordinary. Not only did I dive deeper into doing research for the foundation, I learned how to market and  who my target market audience was. I learned about the importance about fundraising and how fundraisers should start in the beginning of the year so that there's room for growth, new ideas, and change."
To start, in October the club started selling chocolate covered pretzels. They were the most popular of anything they sold and contributed the most into the full amount donated to the fundraiser. The total number that was accumulated just for the pretzels was $230.
The club then sold many Pura Vida bracelets. The bracelets were on sale during lunch, with a poster posted up to advertise them being sold. The bracelets had a really good meaning behind them; Pura Vida means "pure life" in Spanish, and it's a Costa Rican philosophy that means to slow down your life and not to take anything for granted. Many people loved the meaning behind them, and they were a big hit.
Even though both the bracelets and the food were a big success, they didn't stop there. DECA also planned to raise money through teacher jean days and a 'dine to donate'. For each jean day, teachers pay $3 to dress down for the day, which was very popular and all proceeds went to the foundation. Additionally, the local subway in Ringwood had a 'dine to donate' on January 14, 2018, in which 20% of all sales from those who mentioned Lakeland's DECA went to the fundraiser.
Overall, each fundraiser accumulated a lot of money for the Victorious Fundraiser, giving around $600 to the fundraiser. The fundraiser held a lot of meaning to all those involved and was a huge success.
About the Writer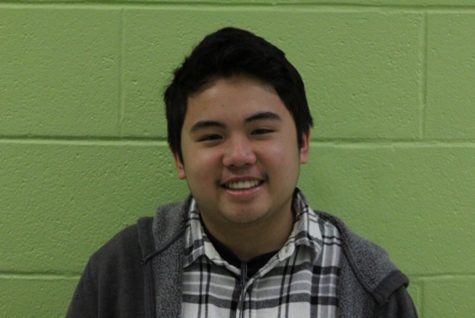 Joshua Codilla, Staff Writer
Joshua is a freshman at LRHS and staff writer for The Lancer Ledger. This is his first time writing for a paper, and he is excited to join the Ledger team....