The Ones You Remember: The Most Significant Moments of the Year
High school memories are the ones everyone reminisces on. Whether it was the time that your friend threw that huge party, the moment you got your first detention, or your old lunch table and the laughs you used to have, these are the ones that you look back on and smile at. Yes, high school is meant for learning and gaining knowledge, but it is also the time to make the most memorable moments of your life. 
Seniors from Lakeland Regional High School were surveyed on what they thought were the best memories from their senior year, and here they are:
The first week of senior year was deemed the most memorable for the seniors. The first day of senior year is a whirlwind of exploring classes, seeing new faces, seeing old faces, and bracing yourself for a hectic, but fun year. Of course it's always enjoyable to see everyone in slightly dressy outfits and reconnecting with old school friends. 
Senior Courtney Mollow mentioned "seeing familiar faces" and "meeting [her] teachers" stood out to her when thinking back to September. Overall, the first day and first week acted as a preview for the rest of the year, and is not one to forget.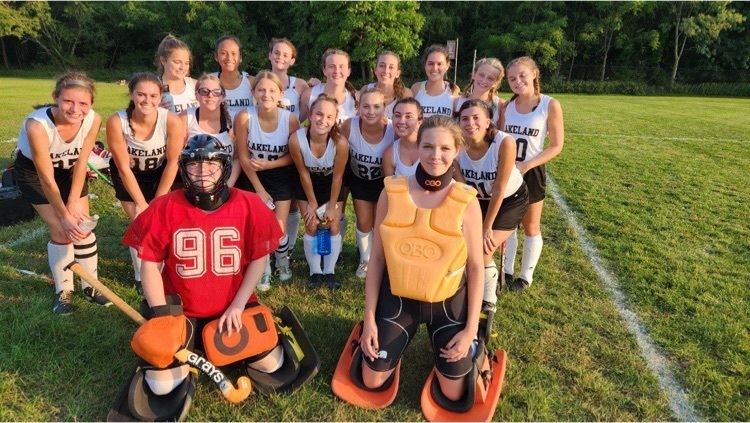 Halloween weekend, costumes in school, and fall spirit was one of the favorites for October. Aside from homecoming and the flow of work welcomed by the early months of school, Halloween weekend was an enjoyable one for many students. Leading up to it, teachers, students, and staff did their best to embrace the Halloween spirit.
Fall sports also are a highlight for many athletes. Students mentioned cross country events, band functions, senior night, the many themed football games, and more. Sports functions are one of many highschool events that bring students together. They are able to represent their school and show their school spirit, while also having fun and spending time with friends. 
For the month of November, Thanksgiving seemed to be the most repeated memory for students. After all, everyone loves Thanksgiving break and the amazing food accompanied by the holiday. This holiday is also much appreciated  for the simple fact that it is still the "beginning of the year," and a break is always nice. 
Students, such as Courtney Molloy,  also mentioned the "brand new lunch tables" for the lunch room and art rooms that were introduced this month. Compared to the old tables, these ones were desperately needed and greatly appreciated by the students.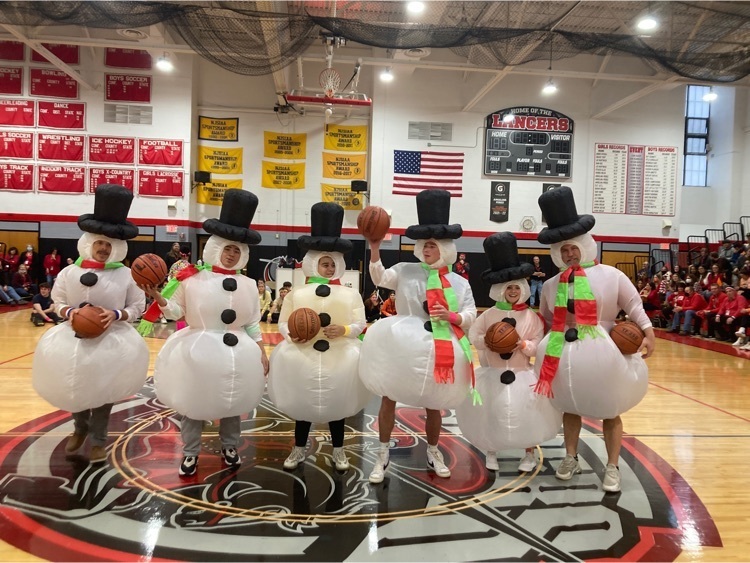 One memory that stuck out to the students of Lakeland was the annual Winter Pep Rally. During this event, students gather in the gymnasium to participate in friendly competitions to show school spirit. Teams are chosen and the activities follow. Musical chairs, egg relay race, and so many more! Additionally, a special performance from Lakeland Regional High School's dance team is highlighted. The Lancers provide a brief yet entertaining dance routine. This pep rally is a wonderful way for students to let loose and watch the playful madness in front of them. Activities are enjoyed, performances are appreciated, and the event is marked as a key memory for the students within the winter month. 

 January was a very special month for Sebastian Palmer who was recognized at the "Unsung Hero" for his outstanding contributions to our school community. Sebastian managed to dedicate himself to his school work and band. He has stayed focused and driven throughout his four years here at Lakeland maintaining honor roll and becoming a strong leader of the band team. An unsung hero is not just an amazing student and leader but also a kind and respectful person to their classmates and teachers. Sebastian has been all of those things and being nominated for this award has been a reminder to him of his perseverance.

 The first ever Lakeland Tri-District Band Festival was an unforgettable night filled with talented musicians performing together for an incredible show on February 15, 2023. The audience will not soon forget the amazing interpretation of the "Star Bangled Banner" in which over 200 students took part in. As the night went on each band marked their own special moments and came together once again to close out the show. The conclusion to this evening was marked with a performance of the theme from Star Wars. This portrayal had a meaningful impact on the audience as it held a moment of pridefulness and satisfaction as the music played. It was certainly a turning point for the band members to work together and show that music will always have a powerful impact on anyone who listens.

Lakeland TV

One of the biggest moments during the month of March was the much anticipated opening night of the musical Shrek. Many students have been eagerly waiting to be part of this production, as an actor from behind the curtain and in front of the curtain as part of the audience. All of the shows here at Lakeland involve long hours, a huge amount of commitment, and most of all a deep passion to be part of something special. It also takes someone just as special to put it all together. 

Director Ms. Melissa Gentile was that person for this amazing show, and her guidance and leadership as a director made Shrek even more thrilling to be part of. This will definitely be one performance that will be remembered for years to come especially for the graduating class of 2023!

The most memorable part of April for the Class of 2023 was spring break. Students were able to travel, work more and hangout with their friends and family. Having this time off was an incredible way for seniors to relax and have fun, as school can be strenuous and stressful. 

Besides spring break, the seniors noted that they enjoyed seeing Mr. Novak in a bunny costume, Change of Teacher Day and assisting in making posters to put up around the school. April was easygoing for the seniors who've been working hard for the past four years to be where they are today.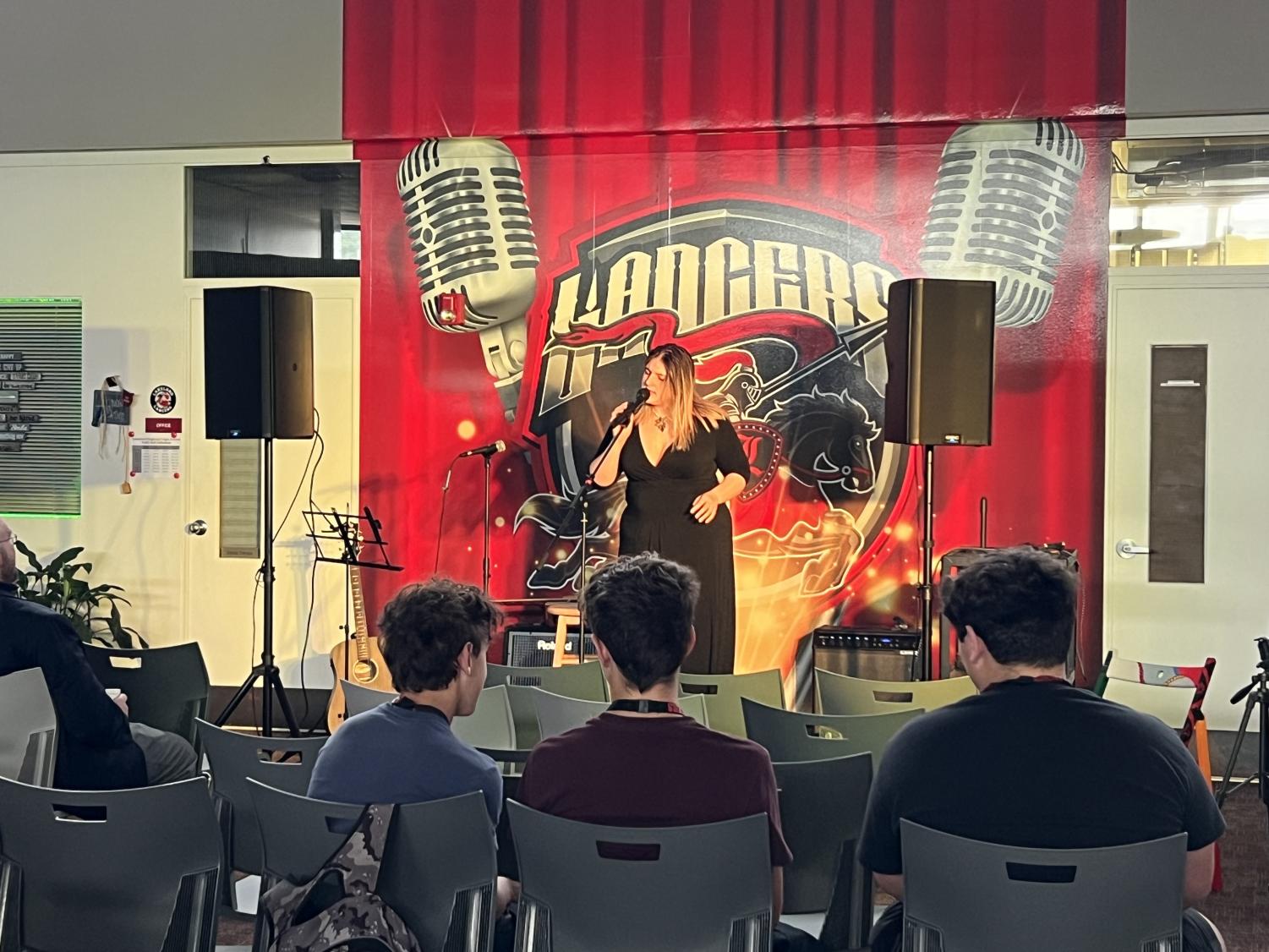 The month of May was incredibly eventful for the seniors and contained a variety of activities for all different passions and hobbies. However, the most notable moment of May all around for seniors was Decision Day. Decision Day typically lands on the first day of May each year and is when graduating seniors commit to a college. This typically consists of the first-year applicant notifying their chosen university. 
Additionally to Decision Day, seniors mentioned their trip to Offshore, The Lakeland Coffee House, Senior Night for track, and the Ohio Band Trip. All of these memories created during May are ones that Lakeland's graduates will never forget!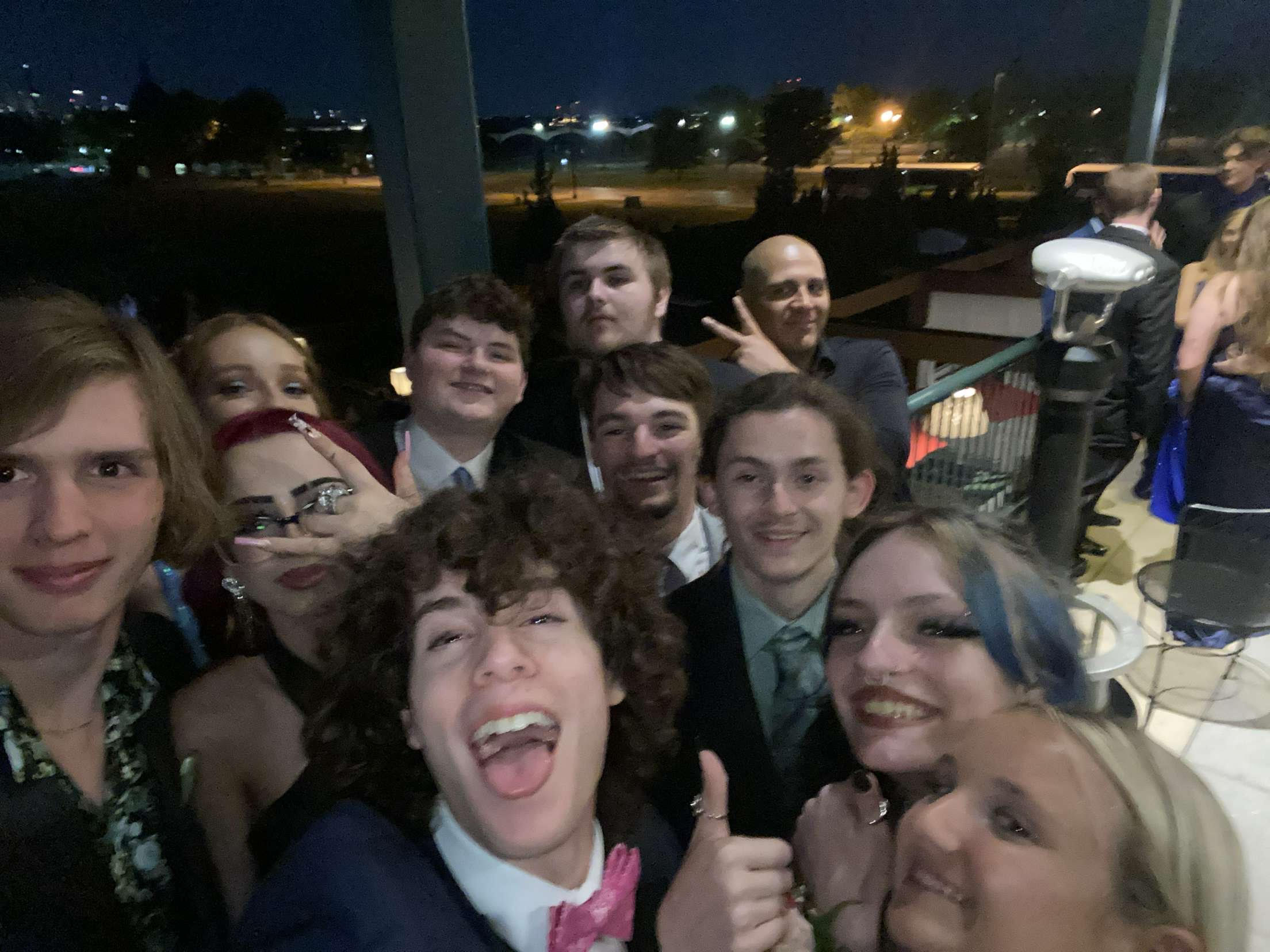 June has by far been the most predominant month of the 2023 school year and will forever leave graduates with something to look back on for the rest of their lives. The Class of 2023 had their Senior Field Day in June, which is when students are able to participate in relay races, games and popular sport competitions. The idea of Senior Field Day is to help students reminisce about field days that were held years prior in elementary school and give them one last premium field day experience before graduation.
To add onto the fun, prom was during June at The Liberty House. The Liberty House had a balcony overlooking the skyline of New York City, there was a DJ playing a variety of music, a fog machine, photo booth and  three-course meal.
While prom and senior field day were undeniably unforgettable memories, many seniors attributed their favorite part of June will be their graduation!
Leave a Comment