It's Time To Switch It Up Again: Change of Teacher Day 2023
April 24, 2023
Lakeland Regional High School's annual spring tradition, Change of Teacher Day, officially made its 2023 debut. Taking place on Wednesday, April 19, 2023, this beloved LRHS tradition gave seniors the chance to step into the shoes of their favorite teachers and see the school day through the faculty's eyes. The event is organized by Lakeland's National Honor Society, and it is always one of the most anticipated school days each year.
What Happens During Change Of Teacher Day?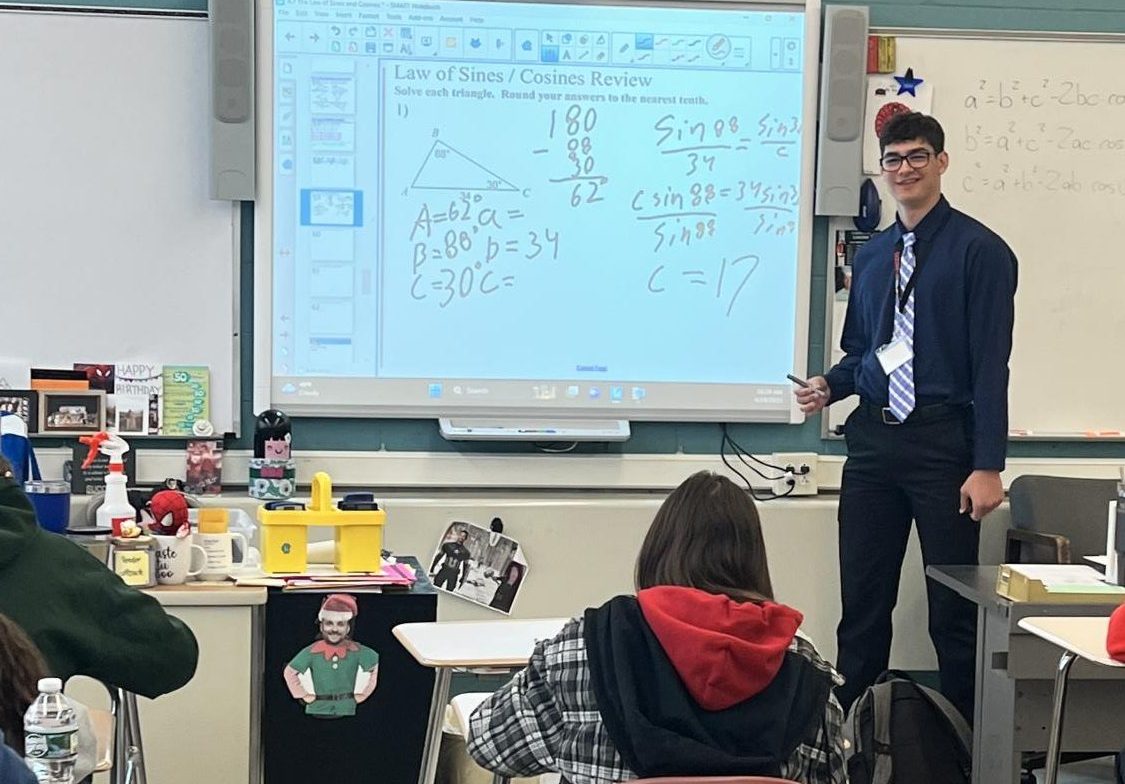 The shadowing students get to fully experience a day in the life of their favorite teachers during Change of Teacher Day. Students are expected to arrive at 7:25 a.m. and sign in, just as LRHS teachers must do so. Similarly, each student participating in the event must stay the entire school day, even if they normally leave early for a senior option. Throughout the course of the day, the students help their teachers lead their lessons, help out the classes as needed, and overall really learn what it is like to be the teacher instead of the student.
The student-teacher duos also always take the fun to the next level and really embrace their teacher's role by wearing matching outfits.
Keeping the Tradition Alive
Seniors had the opportunity to sign up for any LRHS teacher who chose to participate in the event this year by writing their name on their desired teacher's sign-up sheet. Numerous emails were sent out to remind students of the event to encourage them to participate and keep the iconic tradition alive. The emails and anticipation of such a fun event must have worked because 23 teachers were shadowed with a total of 27 seniors participating this year.
Once the students had selected their teacher, NHS director Ms. Melissa Roush sent out an email to all the participants with an organizer stating which student was being which teacher, along with general information about what to do the day of the event. This included when to arrive at school, remembering to dress professionally, and to sign in via a Google Form upon their arrival to school.
The Senior Perspective: Why This Day Is Important To The Class of 2023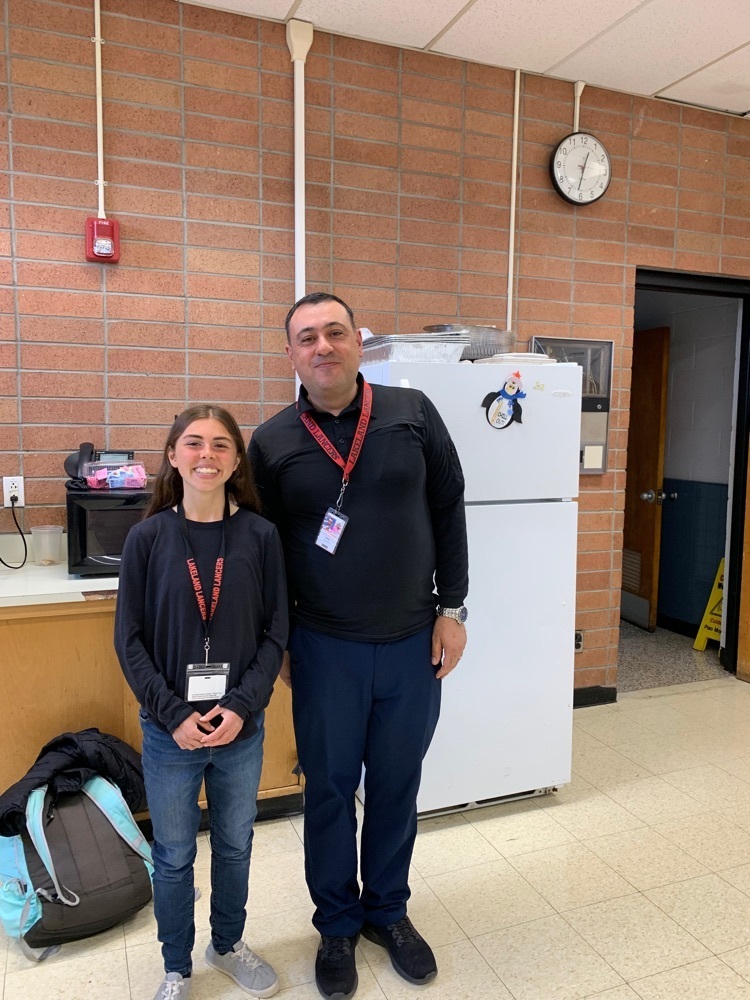 All of the seniors who participated in this event can all mutually agree that Change of Teacher Day is a day they have looked forward to since freshman year. The day allows students to strengthen their bonds with their favorite teachers and view a school day from the opposing perspective.
For senior Morgan Uhlhorn, the day was one she was "looking forward to greatly." Uhlhorn shadowed science teacher Mr. Giorgi Tchubabria, and she absolutely loved seeing how the chemistry and physics classes she once took were viewed "through the eyes of the teacher." Not only this, but Uhlhorn loved getting to talk with Mr. Tchubabria, and says they "enjoyed sharing many stories and pictures of [their] dogs to each other!"
This year's Change of Teacher Day was yet again another success at Lakeland. The event is truly like no other, and is always full of everlasting memories, great laughs, and endless feelings of joy. Thank you to all the seniors and teachers who participated for helping keep this wonderful tradition alive.