Some Setbacks Could Not Stop The Fun of LRHS' Band Field Trip
The Lakeland Regional High School band and color guard, took a field trip to Ohio for the opportunity to play for the Cleveland Symphony  from May 18 – 21,2023, where band members would play for the symphony and receive tips and advice for their Performing Arts Show on May 23. However, due to complications, the symphony had cancelled the opportunity the main event, but band members made the most of their time.
Junior Alisha Tumser explained that the loss of opportunity to play for the symphony was likely due to poor communication, but that did not stop them from participating in other fun and exciting activities. She explained that on Friday, May 19, they travelled to Cedar Point Amusement Park in Sandusky, in Erie County. Then, on Saturday, they went bowling and even went to see an opera the same day.
When asked how she felt about the trip and if there were any memorable moments, Tumser replied, saying that she enjoyed going to the amusement park and bowling, but there were moments that made the trip less enjoyable. The less enjoyable aspect was that the room she and some other members were staying had issues with the bathroom, which even caused them to need to switch rooms.
The Ledger also got an interview from freshmen Aiden Petullo, who said that they also went to the Rock & Roll Hall of Fame in Cleveland. Petullo replied that he "loved this trip. It was fun and relaxing and [he] got to see much of Ohio and what they have there along with Cedar Point and Lake Erie." He elaborated that "It was so beautiful [and] it looked just like the ocean."
Despite some setbacks and a missed opportunity, that did not stop the members from enjoying the trip and experiencing some memorable moments or seeing attractions some would otherwise not have.
Leave a Comment
About the Contributor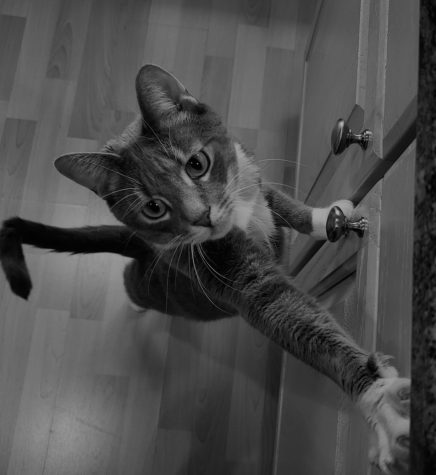 Sam Stokem, Managing Editor
Sam Stokem is a senior at LRHS and is writing for the Lancer Ledger for their third year in a row. They are glad to continue to inform people about the...