Cake Decorating Club: A Sugar Rush Waiting to Happen
Whether you are an incoming freshman or maybe you're just looking for a club to join next year, Cake Decorating Club is an amazing option.
Cake Decorating Club has been up and running for six years. The advisor, Ms. Donna Joseph, who is also a Family & Consumer Science teacher at LRHS, and her crew have been working very hard to keep it running smoothly. Within the club, teamwork among everyone helps it run smoothly. The presidents and officers play a huge role in setting up meetings while they work with the officers to pick themes and projects for the other students to start when the club meets. Ms. Joseph manages the ingredient supply. As the year progresses, the club advisor and presidents decide what students will be able to be future leaders in coming years, and they are mentored with the hopes of being molded into good officers.
In Cake Decorating Club, students are taught to bake and cook wide variations of different foods and pastries. You are also taught how to decorate and design pastries using creative techniques and how to communicate with others in a kitchen to work as a team. When projects such as pie baking occur, it can turn into a very hectic environment if you are not careful.
In order to join the club, you will be expected to be able to work the equipment properly, take measurements, follow directions, and be able to work well with others.
When Interviewed by the Lancer Ledger about her time in Cake Decorating Club, freshman Yanurida Jimenez said she felt as if she was at home and in a safe space. She emphasized that the members were super nice to her, and guided her since she was new. "It's been a really great experience for me, and I'm so glad that my friends and I got to experience it together. I've met some wonderful people in my time there that have helped me tremendously to get to where I am today in the culinary world."
If you enjoy cooking, baking, and extroverted environments, (or maybe you're just a foodie), then you should join Cake Decorating Club. It's a fun extracurricular activity that also serves a learning experience for those who wish to pursue a future in the culinary arts.
Leave a Comment
About the Contributor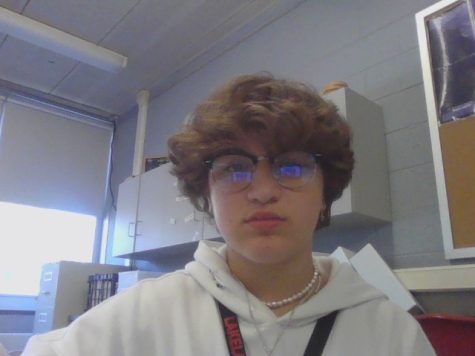 Sebastian Rodriguez, Staff Writer
Sebastian is a freshman at LRHS and is new to The Lancer Ledger. He is excited to be taking Journalism 1 because of his love for writing. Outside of school,...