NASCAR 75th Anniversary: A Look at Its History
This year the National Association for Stock Car Auto Racing, better known as NASCAR, celebrated its 75th anniversary. The organization itself was officially founded on February 21, 1948, but its practices started long before that. Here's some of the history behind one of America's longest running sports:
During the Prohibition era, which began in the 1920s, all sales and purchases of alcoholic beverages were outlawed. Police and revenue agents were sent out in order to get rid of any alcohol in stores and businesses. Of course, this didn't bring about universal temperance overnight. Places like speakeasies were created in order to get around the issue, but groups like the Johnson family had an even more creative idea. Their original start was told on History.com, where their rise to fame is noticed.
Before Junior Johnson had claimed fame in NASCAR as one of their all time racers, he was a part of their original start – running moonshine.
Johnson's family had been in the moonshine business since the Whiskey Rebellion, but in 1935 their family had been caught with more than seven thousand gallons of alcohol, resulting in the largest seizure of alcohol in history. Because of this, they had to come up with a clever way to ship out their alcohol to the south. And, in the mind of Robert Glenn Johnson Sr., what better way to accomplish this than to use his son's racing skills? In 1990, Johnson told the St. Louis Post Dispatch, "Moonshining was part of my growing up, but it was also part of my training into auto racing." Years later, these skills would come into play in his NASCAR career.
From here, people like Junior Johnson, Curtis Turner and Neal Thompson went out onto the roads. They loaded cars with illegal moonshine and raced down to areas like the Carolinas and Florida. Said cars were modified to look like taxis or even police vehicles. If revenue agents or the police caught wind of their activities, they had items like tacks, oil, and even smoke ready to go in order to slow down and shake their pursuers.
With the release of the Ford V-8, the racing field was revolutionized. Thompson wrote in his book Driving with the Devil: Southern Moonshine, Detroit Wheels, and the Birth of NASCAR, "It was fast enough to stay one step ahead of the law, rugged enough for the mountain roads and had a big enough trunk and back seat to squeeze in moonshine." To this day, one of the top producers of the automobiles used in NASCAR is Ford Motors.
After a lengthy amount of time in the business of moonshine running, the drivers had gotten good – so good that they were almost never caught. Because of the amazing racing skills they had acquired, they didn't even stop when Prohibition ended. Business was doing so well that they continued to run alcohol, since many people didn't want to pay the alcohol tax. When they weren't running moonshine, they were often racing around at local fairgrounds or race tracks made in the dirt and grass. Spectators were entertained by the offtime races, and it was realized that they'd even pay to see them. And thus – NASCAR was born.
View Comments(1)
About the Contributor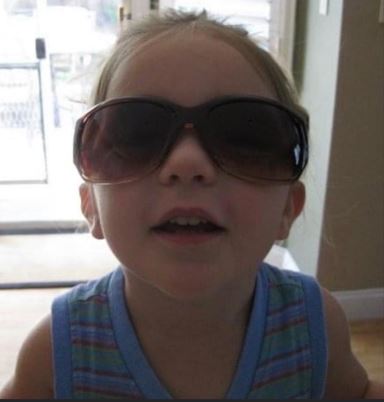 Gabby Davis, Staff Writer
Gabby is a junior at Lakeland Regional High School, and this is her second year as a writer for The Lancer Ledger. She is very excited to be back on The...