Big Stage, Bigger Performances: Super Bowl LVII
With that, another NFL season is in the books, with the Kansas City Chiefs defeating the Philadelphia Eagles in Super Bowl LVII by a score of 38-35. The game certainly didn't disappoint, as it was a very high scoring, high intensity game where all of the elite players showed out.
The Kansas City Chiefs had an amazing performance, with star quarterback Patrick Mahomes connecting with star tight end Travis Kelce six times for 81 yards and one touchdown and wide receiver JuJu Smith-Schuster seven times for an additional 53 yards. Kicker Harrison Butker also played a major role in the team's victory, drilling one for two field goal attempts and all five extra point attempts, with his made field goal being the game winner for the Chiefs.
Although the Eagles came up short of the win, they still had a phenomenal game. Quarterback Jalen Hurts finished with 304 passing yards and a passing touchdown, while also adding 15 rushes for 70 yards and three rushing touchdowns. Wide receivers AJ Brown and Devonta Smith also had a big night under the bright lights with six catches for 96 yards and a touchdown for Brown as well as seven catches for another 100 yards for Smith.
This year's Super Bowl MVP award went to Kansas City Chiefs quarterback Patrick Mahomes. Although he didn't have an absurd game in regards to passing yards (182), he more than made up for that by throwing three clutch touchdown passes and being extremely efficient throughout the night (21/27, 77%). Mahomes also suffered a high ankle sprain back on January 21, just three weeks before the Super Bowl, which he was able to play through at his normal high level talent.
He even suffered a setback with his injury during the Super Bowl, as he had his previously injured ankle rolled up as a result of a tackle made by Philadelphia Eagles linebacker T.J. Edwards. This play had fans worried about Mahomes' status for the rest of the game, with the initial concern being that he could be pulled from the game. However, he was able to push through the injury once again and finish the game, leaving as a Super Bowl champion and the game's MVP. When asked about the performance of Mahomes following the game, Chiefs head coach Andy Reid stated, "He's the MVP. That's all that needs to be said: MVP."
Fans couldn't have asked for a better Super Bowl game, as it was a high scoring, back and forth game with plenty of exciting plays. Unfortunately, the one main takeaway from the game outside of the result was the questionable holding call enforced on Eagles cornerback James Bradberry late in the fourth quarter. Rather than it being fourth down, forcing Kansas City to kick a field goal and Philadelphia getting the ball back with about three minutes left, the officials awarded Kansas City a fresh set of downs as a result of the penalty that was called. While there was an argument to be made about the call as there was admittedly very little contact made, the pass was likely uncatchable regardless. Whether rightful or not, this play has left many fans upset and has put a bit of a stain on what was a great game overall.
The downside to championship games like the Super Bowl is that there's always two sides to the story following the game. While the Kansas City Chiefs are on top of the world now, Philadelphia is feeling that very same devastation that they felt when their beloved Phillies fell short to the Houston Astros back in November in the World Series. Regardless, the Eagles have nothing to be ashamed of and have more than enough talent and depth on their roster to make it back to this point very soon.
Leave a Comment
About the Contributors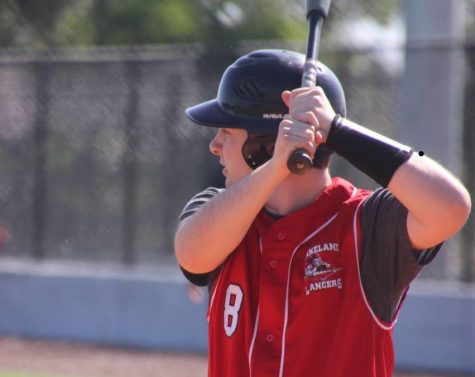 Christian Schroeder, Sports Editor
Christian is a senior at LRHS and is a first year writer for The Lancer Ledger. He is excited to write about sports and entertainment, among other things....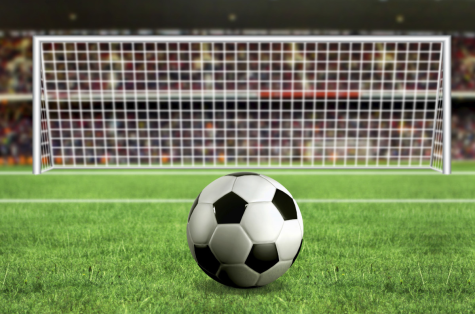 Brian Watts, Staff Writer


Brian is a senior at Lakeland Regional High School. With his love of writing, Brian has decided to join the journalism field and partake in the making...