Club Feature: The Accomplishments of Art Club
Art Club is a wonderfully inspiring and social club that allows creative minds to shine and prosper.
Lakeland Regional High School has over 30 clubs for students to choose from, ranging in complexity and interest-oriented activities. Their Art Club, which has accomplished so much over the years, is easily one of the best clubs the school has to offer. Creating thoughtful and fun projects that bring joy to young children and coming up with creative ways that allow the Unified Art Club members to thrive, Lakeland's Art Club is genuinely one-of-a-kind.
Ms. Susan Rossnagel, the head advisor of LRHS' Art Club, organizes club meetings that take place every other Thursday in room 111. In an interview with Ms. Rossnagel, she explained that "…Each meeting there will be creative prompt exercise for students or they can create their own drawings and paintings. In addition, we try to incorporate a community outreach project or service project."
Furthermore, one of the biggest misconceptions about joining a club like Art Club is that you have to be good at art. According to Ms. Rossnagel, "We always have members with a wide range of art experience and abilities. You do not need to take an art class here at Lakeland to participate or even be "good" at art. You just need to like to be creative and have an interest in expressing that creativity through drawing and painting. Art Club is an open space for anyone with an interest in art."
To get a taste of what Lakeland's Art Club is capable of and what students can expect in regards to the type of projects the members undertake, just take a look inside the school. Ms. Rossnagel elaborates that LRHS' Art Club was responsible for creating "…the giant painting on the stairway landing leading up to the Media Center in the West building. We also created the series of paintings in front of the Media Center. In past years we have helped with artwork and props for the All School Production… One year we went to the kindergarten classes in Haskell [School] and did an art project with the students."
Typically, most of the projects that club members work on are able to be completed outside of the scheduled club meetings. Of course, working on independent projects outside the club meetings meant that members wouldn't have free access to Ms. Rossnagel's hefty stock of art supplies. However, for big group projects such as the one from last year, where members had to paint 100 miniature pumpkins and sew 100 witch hats for a school of kindergarteners, members were entrusted to bring home supplies to catch up before the end of the deadline.
The projects for Art Club members change or get altered every year. One of the most consistent and annual-run projects is making holiday cards for sick children in the hospital. Members create a unique drawing at the front of the card and then write a short but sweet message inside. Ms. Rossnagel takes her responsibilities very seriously when it comes to ensuring that the project is dealt with delicately. Additionally, for the past two years, Ms. Rossnagel says that Art Club members have been working extensively on a project which involved "…creating an alphabet coloring book for the elementary schools… we are hoping to finish that project by the end of this school year."
Lakeland Regional High School's Art Club's overall goal is to bring the community together in forms of collaboration. Members are free to use the time and space during club meetings to create art. It's a club that is always evolving and open to change based on the students who participate in it each year. All in all, there is much more to expect and anticipate going forward regarding the admirable yet underrated club.
Leave a Comment
About the Contributor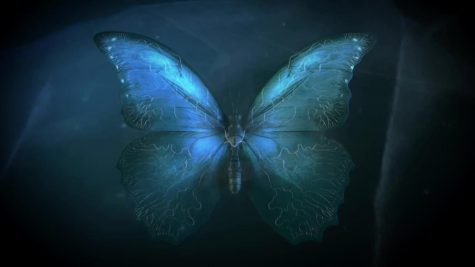 Courtney Chase Molloy, Staff Writer
Courtney is excited to join The Ledger staff in her senior year at LRHS as writing is a passion of hers. She plans on taking creative writing classes in...