No Wi-Fi, No Problem: The Top 5 Internet-Free Games
Do you ever get bored on road trips and don't have wifi? Or there's a power outage and you don't have service? Well you're in luck because today we will be ranking the top five best no wifi games.
5: Baseball 9
Coming in at the number five spot we have Baseball 9. Just as the title says, Baseball 9 is an online/offline baseball game where you can manage a baseball team and even play in a game. If you're feeling lazy, you can SIM it, but it costs you. With this game, you can win your team championships offline and online while getting your Baseball 9 team to the top of the league.
4: Subway Surfers
Coming in at the number four spot we have Subway Surfers. Subway Surfers is a fun, endless game where you try to dodge trains and obstacles. The game goes on forever and the longer you live the higher your score increases.
3: Minecraft
Coming in at the number three spot we have Minecraft. Now although Minecraft is a paid game, it's very cheap and worth spending money on – and even fun to play with no Internet. Minecraft is an adventure game where you build amazing structures. You can either survive in the Minecraft world or play in creative and build your own world. In the competitive part of the game, Minecraft consists of one boss and two mini bosses; the main boss to beat the game being the Ender Dragon and the two mini bosses being the Wither and the Warden.
2: Geometry dash
Coming in at the number two spot we have Geometry Dash. Geometry Dash is a music type game where you tap on your screen to jump and advance through levels. In Geometry Dash, as said, you tap on the screen to advance throughout levels with multiple tries in between levels. Although you have unlimited tries to beat a certain level, if you die, you go back to the beginning of the level.
1: Retro Bowl
Coming in at the number one spot we have Retro Bowl. Just as the name says, Retro Bowl is a retro football game. You make your own HC (head coach) and coach/play for one of the 32 NFL teams and hope to bring home a retro bowl. This old school, 8 bit style game will keep you entertained while you strive to gain the most points of any other player at any given time.
Leave a Comment
About the Contributor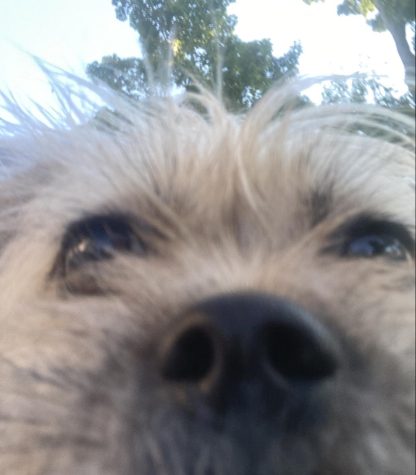 Jose Rodriguez, Staff Writer
Jose is a freshman at LRHS. This is his first year writing for The Lancer Ledger. He enjoys writing short stories, reading, and playing sports/games. Overall,...