New Rules and Schedule Ensure Safety and Success
Lakeland Regional High School is enforcing new rules and procedures for the 2022-2023 school year to ensure student safety and success. These rules include implementing lanyard regulations, attendance procedures, and passing time changes.
Lanyards
Although staff and students have carried lanyards around LRHS for years, this year, a new school rule enforces the wearing of lanyards while on school grounds. During an interview with the Chief School Administrator, Mr. Hugh Beattie, he mentions how he "can't see school violence changing anytime soon," and so his intentions are to keep everyone – students and staff – protected on school grounds. He goes on to say that without the strict lanyard enforcement put in place, potential threats could easily enter school grounds without easy detection or pushback, endangering students and staff. The rule that has been implemented may seem small and inconvenient to some, but due to the harrowing rise of school shootings, Mr. Beattie thought it best to expand on the existing policy of just having an I.D. on you.
Attendance
When COVID-19 hit, many restrictions needed to be enforced; however, there was a lot of leniency when it came to school attendance across the state and country. Since then, there has been an uptick in excessive lates, absences, and cuts. Now that the school is moving past COVID-19 restrictions and moving back into its pre-pandemic schedule, LRHS and the state of New Jersey are tracking tardiness and absences as before March 2020.
For those that don't know, the extended school hours implemented this year are not a new concept for upperclassmen who attended LRHS before COVID-19 hit. During the 2021-2022 school year, students were to be in class by 7:40 a.m., dismissed at 2:08 p.m., and classes 70-minute blocks. According to Mr. Beattie, the purpose of the blocks being shortened was to help transition students into a regular school day, but it was switched back this year to its pre-pandemic start and end times. This year, classes officially start at 7:30 a.m., students are dismissed at 2:35 p.m., and classes have been restored back to 80-minute blocks.
Passing Time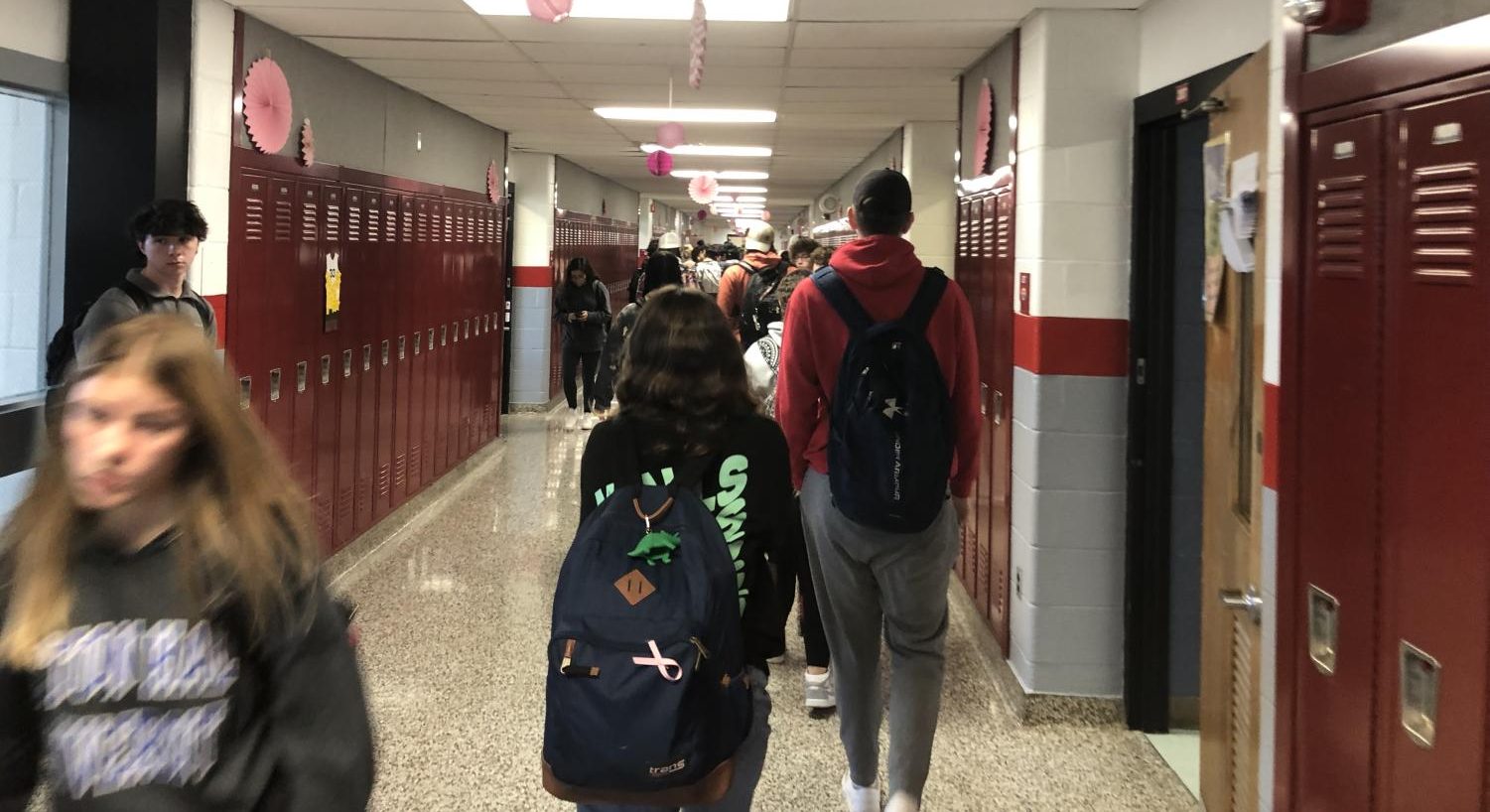 Last year, students had seven minutes between blocks. However, the administration and staff both noted more issues arising in the hallways with the additional time added on. As a result, starting this school year, the administration has cut down on the amount of time students spend getting to each class to five minutes. This still gives students ample time to get from one class to another, catch up with friends, and take a breath.
LRHS has been striving to enforce a safer environment that encourages learning and growth for both students and staff. After all, as Mr. Beattie said,"You can't under protect a school; you have to always overprotect it."
Leave a Comment