LRHS Club Feature: Some Amazing Clubs LRHS Offers
February 1, 2022
All throughout Lakeland Regional High School, there are many different clubs, activities, and organizations for students to join, but that took a hit during the COVID-19 pandemic. Last year, clubs met virtually, and the school was not able to hold their club fair for freshmen. This year, all the clubs are back and better than ever. With the Club Fair back (for both freshmen and sophomores) and every student getting the chance to join any club they want, The Lancer Ledger wanted to take time to highlight some of the amazing clubs that LRHS has to offer:
Journalism Club
Do you enjoy writing? Do you enjoy the news? If so, you should join Journalism Club. In this club, you get to choose topics that interest you, and you get to learn about how to write the way real life journalists do. Not only is this club a fun way to express yourself and hang out with people with the same interests as you, your articles that you write will look great on college applications. If writing isn't your thing, the club is always looking for photographers or cartoonists. Overall, this club is for creative minds who want to come together and create amazing things for our community to read and see!
Service Club
Service Club is a great club for people who care about their community. Not only is the work fulfilling, if you want to gain service hours to help you get into National Honor Society or into the college of your choosing, Service Club is a great club to join. You can't beat doing fun projects to help out our school and community, you get to hang out with friends, and you get to experience helping out  with different social events going on around the school. With many opportunities to go to events, Service Club is helpful for not only you, but your community as well, making this club an amazing one to join.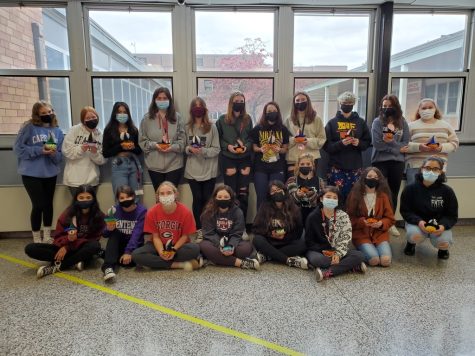 Art Club
Are you someone who enjoys drawing? Do you want to take an art class while you are in Lakeland? Well, along with a lot of classes you can take, you can join Art Club. In this club, you meet up once a week and do fun activities and projects that cover everyone's interests. Some of these things include holding events for the community, and recently in October, the club painted pumpkins for Kindergartners in Ringwood. 
Robotics Club
The award winning  Lakeland's Robotics club is a very great club to join. With the amazing STEM program LRHS offers, this club has a large following and does amazing things in competitions. The competitive nature of the crew leads for a very challenging but fun environment. If you are interested in engineering, or if you want to be in a fun and competitive environment with friends, joining Robotics Club is for you.
Culinary Club
Are you interested in cooking and baking? Is culinary fun to you, or do you want to be a chef or baker when you are older? If so, the Culinary club is the right place for you. The environment is light and fun, and this is an opportunity for you and your friends to have fun doing a life skill. Culinary Club focuses on having fun with friends, and also being a part of the LRHS community. If you are interested in anything to do with a culinary aspect, joining Culinary Club is for you.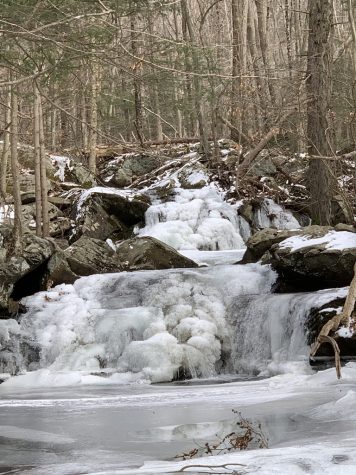 Nature Club
Hiking is an activity that many people enjoy. In Nature Club, there are different levels of hiking that members are able to participate in. Run by Mrs. Brenda Ferguson and Mr. Christopher Chouljian, the club has many members and enjoys hiking together on the weekends. This Club is a fun resource for people who want to have fun with their friends, exercise, and look at all of the fun nature around the Ringwood and Wanaque area. This club gives students with different interests a chance to bond in a different setting other than our school. This is a new club, but is a very involved and popular club, and from the things heard from different students, this club is a student favorite and will continue to get more and more popular as the years go on.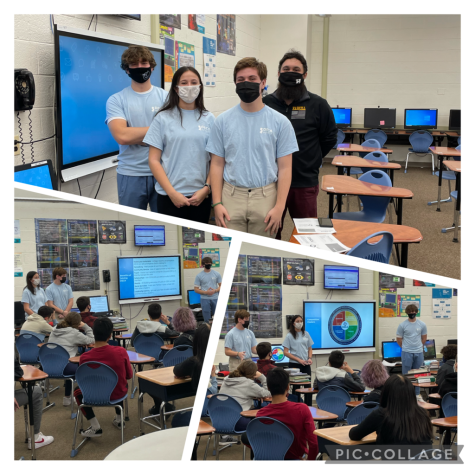 DECA
Many people around the LRHS community are interested in going into business later in life. DECA gives many opportunities for the students to gain more knowledge on the subject and more of a competitive mindset for going into business later on in life. There are a bunch of students a part of this club, and the club does many amazing and important things around the school. For example, the School Store that opens every day after school is run by LRHS students, a part of the club. Overall, this club is an opportunity for students to grow more knowledge on business, and gives them more to know about for later in life.