Get Excited Lakeland: Upcoming Student Council Events
Back to school: the time of the year where not just classes start back up again, but so does the excitement of getting involved in school events. From Homecoming to this year's Gold Out for Pediatric Cancer Awareness, Lakeland Regional High School's student council has made it impossible for students to become bored. Check out all the upcoming events within the LRHS community:
Going for the Gold: Pediatric Cancer Awareness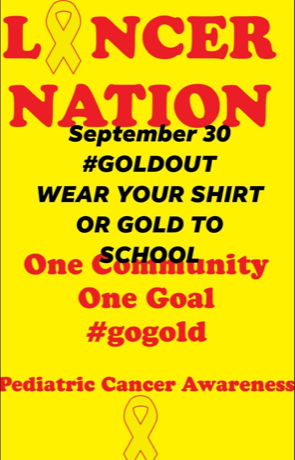 To spread awareness for Pediatric Cancer, LRHS's student council has been challenging the Lakeland community to "Go Gold". Student council adviser Ms. Jenni Harmon explains that the council had been selling "Gold Out shirts" the week of September 20, 2021. Students were able to purchase these t-shirts during their lunch blocks to help support the cause. Ms. Harmon and the student council were also inviting students to wear their shirts at the Gold Out football game on September 24. On September 30, Lakeland will be having a Gold Out Day, where all students and staff are encouraged to wear their shirts to school. Make sure to wear your gold shirts tomorrow, September 30, to stand up against Pediatric Cancer. 
But stay excited Lancers- the student council has another Gold Out event planned, but they are "keeping [it] to themselves" for that element of surprise. 
Dance First, Think Later: The Latest Homecoming News
Thanks to Lancer Ledger alumni Emily Rose and Emily Wegman, the Lakeland Homecoming Dance tradition remains. The 2021 Homecoming season will start off with the Homecoming Dance on Saturday, October 2. The dance will be from 7 p.m. to 9 p.m. and will be taking place outside in the Lancer Commons. Tickets can be purchased during students' lunch periods for eight dollars, or for 10 dollars at the doors of the dance.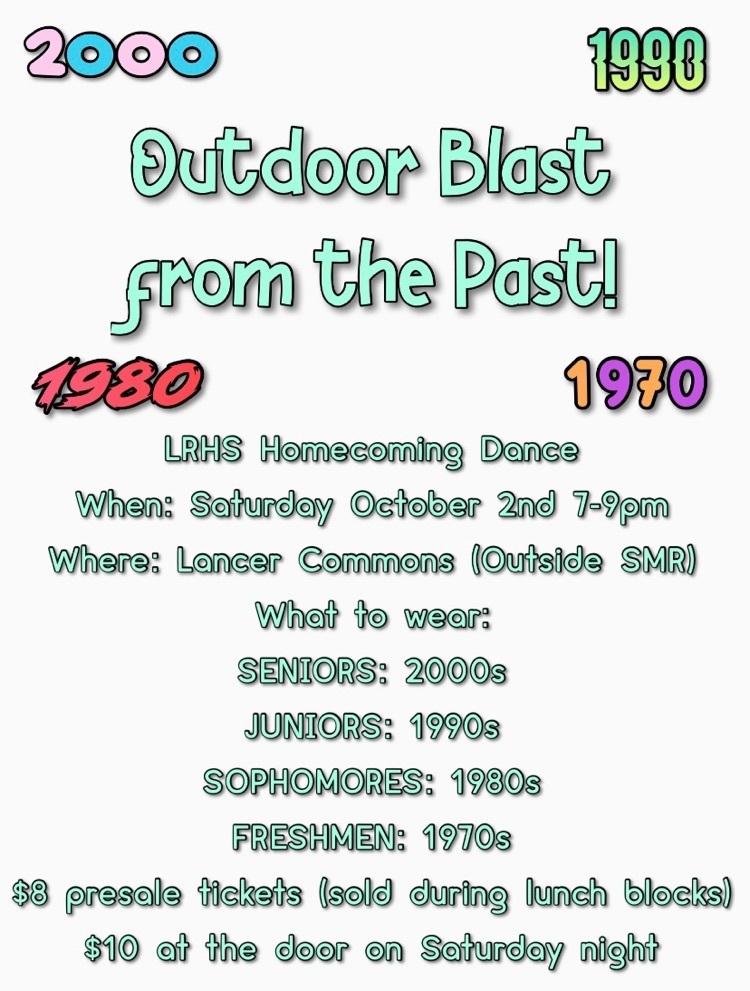 This year, Lakeland's Homecoming will follow a "Blast From the Past" theme. Each grade level has been assigned a specific decade to dress according to. Freshmen will be representing the 1970s, sophomores will be the 1980s, juniors will be the 1990s and seniors will be the 2000s. So Lancers, it's time to find your best vintage outfit and go all out dressing for your era.
So, what is going to happen at the dance? Other than lots of fun and a sense of normalcy after these unprecedented months, the Homecoming Court will be announced. Nominations and voting for the court began on Monday, September 27, and will follow up until Friday, October 1. Any student running must attend the dance or they will forfeit their chances of winning. The winners of the Homecoming Court will be announced at the dance and reacknowledged at the football game on Friday, October 8. If students have any further questions, please contact either Ms. Harmon or co-adviser Ms. Caitlin Vauter.
Lancer Spirit Week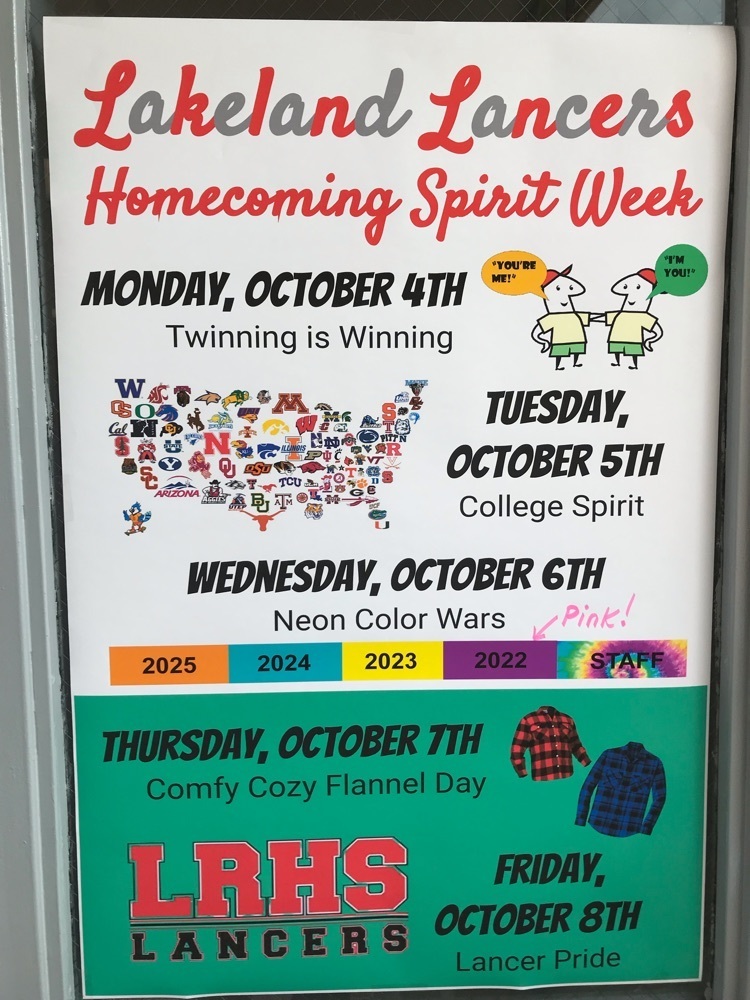 The fun does not stop there. The week following the Homecoming Dance will be the iconic Spirit Week. From Monday, October 4 to Friday, October 8, students will be able to participate in each spirit day. Check out this year's themes:
Get ready to participate in this year's Spirit Week themes each day Lancers! 
And The Future Awaits: Possible Upcoming Events
The Student Council has a lot of exciting
events in the making for the 2021-2022 school year. While Ms. Harmon explains that "not everything has been approved yet," fundraisers including new Lakeland Lancer tie dye sweatshirts and Mr. Cupcake are currently being planned. Additionally, the council is aiming to raise funds and goods for causes, such as: food drives, BASS animal shelter, the Blood Drive, and Operation Gratitude.
The council wants to start some new Lakeland traditions as well. From hosting a movie night to having a faculty versus student volleyball match, the council is overflowing with exciting plans for their community. According to Ms. Harmon, the council is also trying to plan events subject to specific grade levels, such as a possible "dance for underclassmen" and an end-of-the-year "sunrise event for seniors." 
If any student has ideas or events they would like to see happen at Lakeland, make sure to reach out to Ms. Harmon, Ms. Vauter, or any member of the student council. 
Embracing Lancer Nation
Thanks to Ms. Harmon, Ms. Vauter, and the LRHS student council, Lakeland students' have a very action-packed school year ahead of them. So Lancers, make the most of your time at Lakeland and go have some fun at these upcoming events.
Leave a Comment
About the Contributor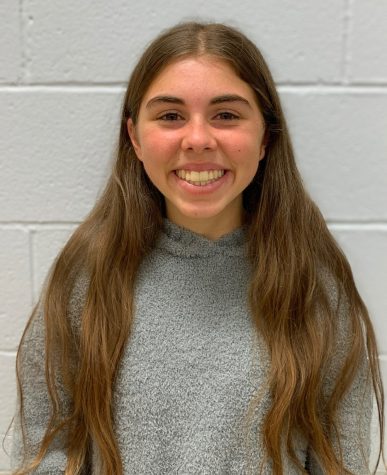 Morgan Uhlhorn, Editor-in-Chief
Morgan is a junior at Lakeland, and is beyond excited to be this year's Editor-in-Chief for The Lancer Ledger. This is her third year writing for the...