The Show Must Go On: Virtual Photography Show
Lakeland Regional High School seniors and photography students, Alexis Shabrack and Catherine Morgan featured their work in a photography show with a twist – the show, which debuted in February 2021, went virtual.
Shabrack and Morgan are two of art teacher Ms. Kory Mellon's independent study students. Although everyone involved would have preferred an in-person exhibit, Ms. Mellon decided to have each student compose a "virtual exhibition of their work for all to see globally."
Although this was completely new to them, Morgan felt that it was "a really cool alternative." She adds, "It gave me a way to share my show further than I ever could have with an in person show. It gave my dad in North Carolina a chance to see it, and friends and family all over who wouldn't have been able to otherwise." 
Ms. Mellon has taught both girls over the past four years and describes their style of shooting as "vastly different," but both composed and edited beautifully. Over time, "their level of creativity has grown exponentially." She also adds, "Their growth of pinpointing a specific way to express their vision… has expanded their confidence in their style of shooting, editing and curating a visually pleasing show."
With the independent study, Morgan says, "I was really able to experiment and figure out what I liked to photograph and edit. I definitely found my strengths and weaknesses as a photographer." 
The independent study also helped Morgan figure out who she really is as a photographer. Morgan adds, "I think my photos have reflected that ever since I started having more of an idea of what I liked to do when I didn't have someone telling me what to do."
"Through the Lens"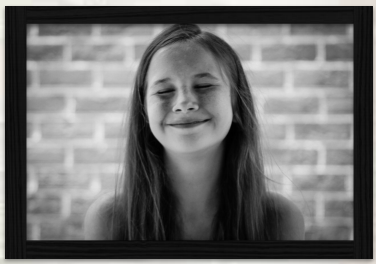 Morgan's photography show was colonial and had a very earthy vibe. She separated her show into four different sections: Abstractions Within a Scene, Portraits and Abstractions in Black and White, Photo Hacks, and Dancing Shoes. The photos were taken in Ringwood, New Jersey; Warwick, New York; and Williamsburg, Virginia. Several photos have an eerie and mysterious look, and all tend to take place in an outdoor setting, surrounding the model in green. 
Morgan's favorite piece from this collection is "Wander."It was the photo she spent the most time on. She re-edited it multiple times until she felt fully satisfied with it.
"Rewind"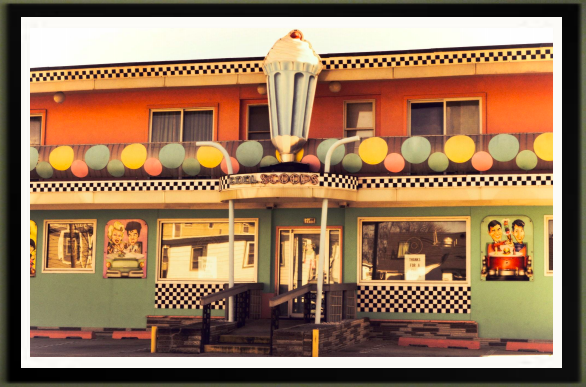 Shabrack's photos take the viewer back in time to the 50s, 60s and 70s, hence the name. Many of them were taken in New Jersey and New York. Whether it was the worn out books or worn out shoes, these photos all have a vintage touch to them, with several shots of vintage signs in Wildwood, New Jersey, really setting the scene.
About the Contributor
Angela Carrasco, Staff Writer
Angela is a sophomore at LRHS and is a staff writer for The Lancer Ledger. Joining both journalism class and the club, this is her first year writing for...