UPAL Students Gain Insight on Careers in Federal Government
Lakeland Regional High School's UPAL program was paid a visit by five customs and border protection employees from the Department of Homeland Security's Customs and Border Protection agency, who gave insight into future career potential in the federal field on February 12, 2020. 
Mr. Adam Hutter, Ms. Jennifer Hayes, Dr. Christel Baldia, Dr. Bryan Ham, and Dr. Aihui Maham visited LRHS' lecture hall and discussed viable careers in the federal government with students. All speakers are employees who operate from Virginia to Maine.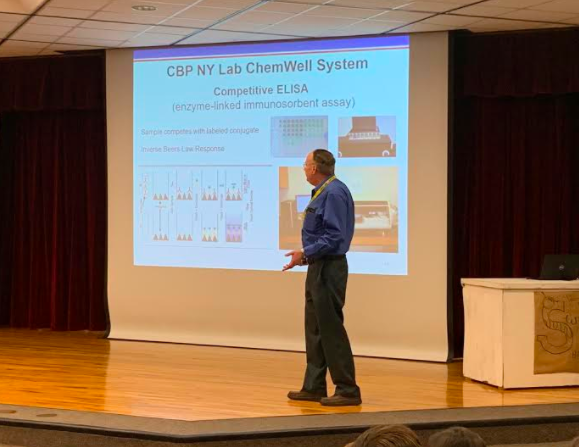 Mr. Hutter, the lab director, began the presentation by discussing how rewarding his career has been, describing how his job has brought him coast to coast, and around the world. His presentation focused on the benefits of a job in the federal field, in which S.T.E.M opportunities are extremely viable. While his position is closer to an office job, Ms. Hayes, a forensic scientist, works more closely with law enforcement. 
Ms. Hayes advised every student in the room to go to school for as long as possible, to be the most educated as you can be. She works in crime scene photography and drug analysis (patterns, and methods of detection). Ms. Hayes discussed the different types of evidence she encounters, and the differences found in drugs she tests.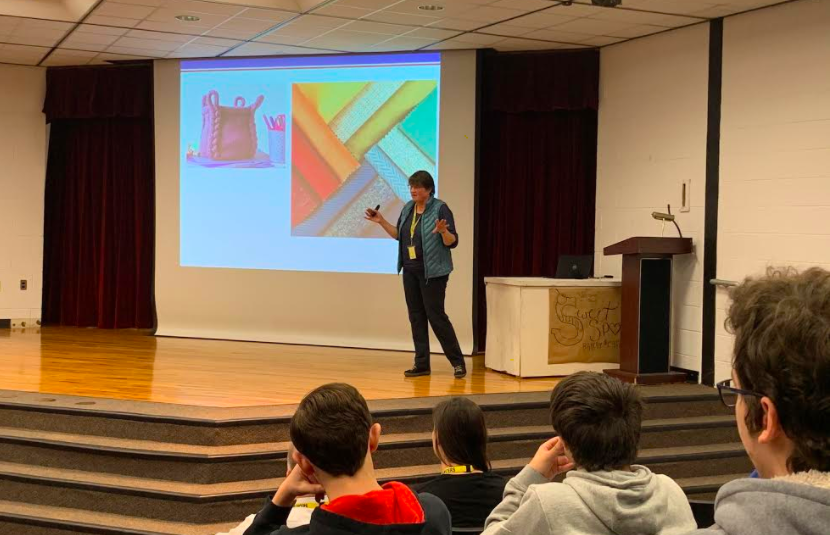 Dr. Baldia specializes in the textile industry cycle, i.e construction, identification, and application. Dr. Baldia tests the physical attributes and fiber content, and she can analyze a piece of fur, and tell you whether or not it was procured in a humane way. She uses different microscopes to analyze fabrics, as they each present differently under a variety of lenses. 
Finally, Dr. Maham specializes in the identification and analysis of metal alloys and steel-related. She is an analytical chemist and forensic scientist. During her presentation, she discussed cases of platinum money laundering, and regulation of imports based on purity and safety. 
Mr. Hutter's advice to anyone seeking a federal career is to focus on what you enjoy, as there are millions of viable federal careers. He says "It can be anything. I don't know that there are any jobs that the federal government doesn't hire."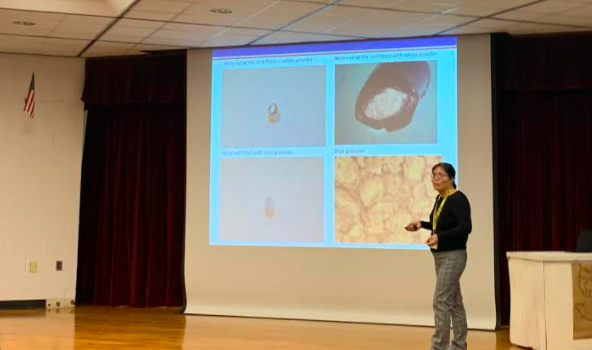 Dr. Baldia recommends strengthening writing skills, as being well spoken, as these are essential in any career. 
Ms. Hayes emphasized the flexibility that comes with a federal job, in the sense that one degree can provide a variety of unexpected opportunities, and that "keeping your eyes open, and your options open, is always important."  
Presenters agreed that the dedication and intelligence of those they work with, the unpredictability that comes with the day-by-day, and serving America's people are the most rewarding parts of their careers in the federal government.
Leave a Comment
About the Contributor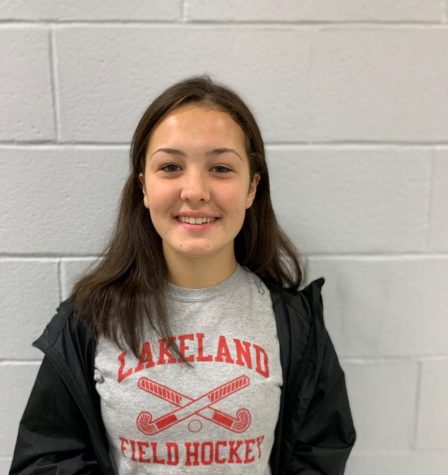 Keira McDonald, Community and National News Editor
Keira McDonald is a junior at Lakeland Regional High School, and this is her second year writing for The Lancer Ledger. Last year, she held the position...