UPAL Students Learn About Hot Trends in Law Enforcement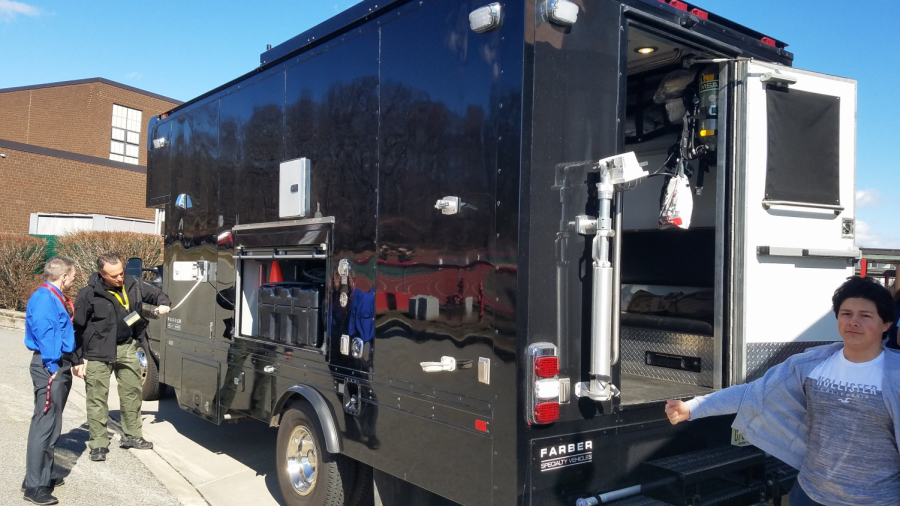 The NJ State Police Hazmat Response Unit gave an informative, hands-on presentation to the UPAL science research students at Lakeland Regional High School on March 3, 2020. The presenters discussed possible law enforcement careers in government, gave detailed descriptions about their everyday jobs, and allowed the students to survey and explore analytical instruments.
"The presentation series, along with field trips allows our students to interact with industry professionals, learn from them of what careers are available, and see what the hot trends within the industry or government are," head of the Lakeland UPAL research program Mr. Jaroslaw Slusarczyk commented. For this particular series, students were able to ask questions one-on-one with professionals in the forensic science field—in Lakeland's very own parking lot.
At this presentation, students were able to observe scientific sampling of unknown pills, and additionally witness hand wipe analysis with the instruments IMS, GCMS, and FTIR, which help lab workers to determine chemical substances through gas chromatography and detecting heat signatures. To top it all off, students even got the chance to tour a mobile lab truck. Evidently, the Hazmat Response Unit gave the students a one of a kind opportunity to become acquainted with the lab side of careers in law enforcement.
The students who participated genuinely enjoyed the presentation. Sophomore Hannah Boorse, who is in her second year of the UPAL research program, reflected, "It was so interesting to hear about the work the hazmat police officers do on a daily basis and all they do to keep others safe."
After this, more research presentations are sure to come. "Presentations such as this one, in my opinion," Mr. Slusarcyzk told The Ledger, "give our students an insight into potential careers of which they were unaware of."
Guest speakers are not new to UPAL students. This year, the program has welcomed speakers on the following topics: biomedical, engineering, biomedical engineering, space science, and Homeland Security backgrounds. Later this year, more professionals will present regarding their jobs in analytical chemistry and patent law.
Expanding students' knowledge for future careers is what the UPAL research program and Lakeland are all about.
About the Writer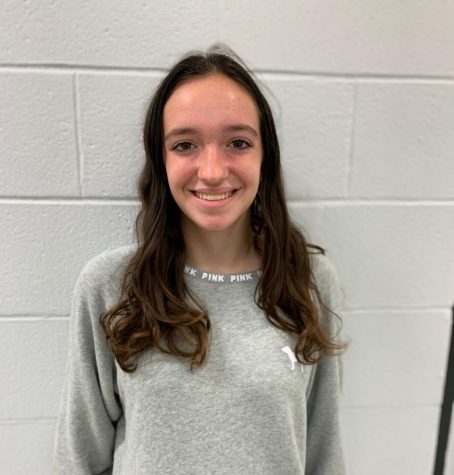 Daniella Salle, Staff Writer
Daniella is a sophomore at LRHS and staff writer for The Lancer Ledger. Although Daniella is new to journalism, she is excited to grow as a writer by being...