Kylie's Handmaid's Tale Themed Party a Bust?
Hang on for a minute...we're trying to find some more stories you might like.
Kylie Jenner, the world's youngest billionaire alongside Sofia Richie, celebrated their mutual friend Stassie Karanikolaou's 22nd birthday on June 8th, 2019 with a very questionable theme.
The 21 year old and her friends all dressed as handmaids and had drinks together that were based of the show.
According to Fandom.com, the Handmaid's Tale is an original Hulu series with three seasons, based on the novel by the same name by Margaret Atwood. The show's plotline is about Offred, who is played by Elisabeth Moss, a Handmaid in the Republic of Gilead, a misogynistic and theocratic state that replaced the USA. Handmaids are assigned to bear children for elite couples that have trouble conceiving. In the show and novel, women struggle with sexual abuse and the fight against being deprived in today's society.
The show represents the struggles still plaguing women in today's society. Many women have dressed as handmaids in a recent protest against the abortion ban and the protest against the President's misogynistic ways.
For Kylie to have a birthday party themed as the Handmaid's Tale can be very questionable and offensive to people, as this show means more to people due to its subjects like discrimination that so many relate to.
Elisabeth Moss, the lead role of the show, has yet to comment, but Kylie has still been receiving hate online.
The reason why people are angry is understandable, but it's also understandable why Kylie would want the show as a theme for the party if she and her friends with fans. Which side do you take?
About the Contributors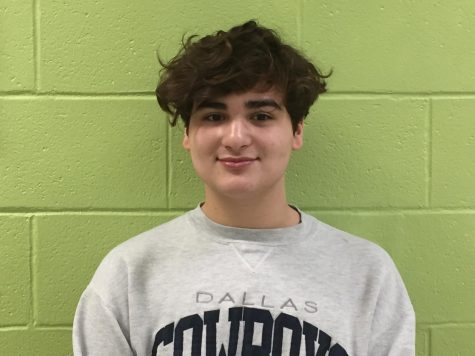 Sergei O'Hernandez, Staff Writer
Sergei is a sophomore at LRHS and staff writer for The Lancer Ledger. This is his first year writing for The Ledger. He is very vocal about his opinions...