DECA Members Learn and Lead at International Conference
Over the 2019 Spring Break, the LRHS DECA club went on a trip to the International Career Development Conference (ICDC) in Orlando, Florida.
LRHS students that went on the trip were seniors Hailey Imbasciani and Liz Macioworski with juniors Heidi Jones, Carly Malfatto, and Sarah Panicucci. They were the Lakeland students to advance from the High School State Career Development Conference to attend the trip, and were led by club adviser Ornella Incardona.  
Imbasciani represented the NJ DECA as the Vice President of Media, and had to fulfill duties while there, like introducing the newest officers of the NJ DECA chapter.
For Imbasciani and Maciowoski this will be there last big DECA activity before they graduate. So when Imbasciani was introducing the new officers of DECA, it was kind of a sad. Imbasciani told the Ledger, "When introducing the new officers it was bittersweet. DECA has been a huge part of my high school career, so it was kind of sad to be passing on my roles."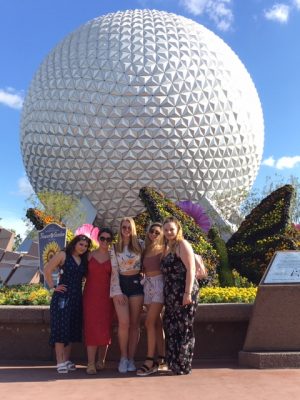 LRHS DECA members made the most of the seminars and talked to other members of DECA to come away with a more in depth knowledge of what to expect in college and the workforce. However, everyone also enjoyed just sitting by the pool in their hotel and relaxing.
DECA stands for Distributive Education Clubs of America, which prepares students to be entrepreneurs in marketing finance hospitality and management. Every year DECA holds the ICDC conference so DECA chapters from around the world converge in one place demonstrate their knowledge by competing in the Competitive Events Program and participate and learn from the Emerging Leader Series.
Though bittersweet for the outgoing seniors, the ICDC trip was a very enjoyable and productive.  The seniors hope that whoever takes up their roles and become the newest heads of DECA can accomplish as much and even more than they did during their time.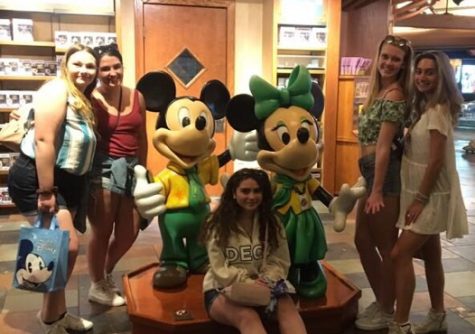 About the Contributor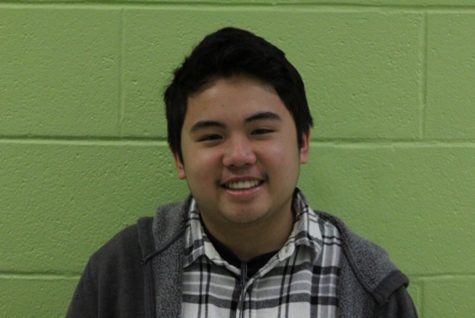 Joshua Codilla, Staff Writer
Joshua is a freshman at LRHS and staff writer for The Lancer Ledger. This is his first time writing for a paper, and he is excited to join the Ledger team....