New World Record: Most Expensive Divorce
Hang on for a minute...we're trying to find some more stories you might like.
Jeff Bezos, the world's richest person man in world, may be setting a new record: most expensive divorce in the world. The owner of Amazon, announced in early January that him and his wife MacKenzie will be getting a divorce after 25 years of marriage.
It is unclear how Bezos' divorce will impact his net worth, or weather it will impact his stake at Amazon, the e-commerce company he founded in 1994 of which he owns 16 percent of.
Bezos, who also owns The Washington Post, is worth an estimated $136.2 billion, at least for now. According to multiple news outlets, Bezos did not have a prenup with Mackenzie, which means he may not have to split his wealth.
On top of this, Sandy Ain, their divorce lawyer, told the Washington Post  that Washington state is a "community property" meaning that all assets, as well as debts, are distributed equally. But, because Bezos is the richest person in the world, a 50/50 agreement would result in the largest recorded settlement.
Ain stated that the split probably won't be messy. "They are making an effort to do this the right way and not make it into a public spectacle," says Ain.
When Bezos announced the divorce to his long time wife on Twitter, the tweet said said "As our family and close friends know, after a long period of loving exploration and trial separation, we have decided to divorce and continue our shared lives as friends.We've had such a great life together as a married couple, and we also see wonderful futures ahead, as parents, friends, partners in ventures and projects, and as individuals pursuing ventures and adventures."
From this tweet, many took it that they had a mutual divorce and that it ended on good terms, which according to Ain is the case. The couple met in 1992 at the hedge fund D.E. Shaw & Co., where MacKenzie worked as a research associate, and Jeff the senior vice president.
As they move on to their new single lives, the question if Bezos is still the richest man in the world is yet to be answered.
About the Writer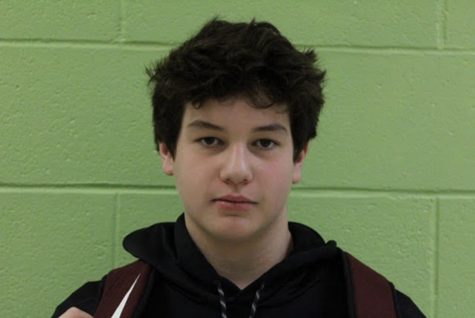 Frankie Covelli, Staff Writer
Frankie is a freshman at LRHS and staff writer for The Lancer Ledger. Frankie plays baseball, is an avid sports fan, and found a knack for sports writing...