Opinion: Aaron Rodgers Makes The New York Jets Instant Contenders
The NFL offseason brings massive changes all across the league each and every year and this was certainly no different this time around. The New York Jets made the most groundbreaking transaction of all, acquiring former Super Bowl champion and multi-time league MVP, Aaron Rodgers. This move assures that the Jets do not plan on waiting for the future, they are going for it right now.
The Jets have been among the worst franchises in sports for well over a decade. To put this into perspective, they currently have the longest playoff drought in all of the big four American sports leagues (MLB, NHL and NBA) at 12 years. However, the start of the 2022 season seemed to be a breath of fresh air for the fanbase, as they came out firing with a 6-3 start. Their defense played exceptionally well and young quarterback Zach Wilson was serviceable if not a bit unimpressive in five of these six victories (veteran Joe Flacco won the other as he went 1-2 in three starts while Wilson was out injured). Following a week 12 victory over the Bears with backup Mike White (Wilson benched) to improve to 7-4, the bottom completely fell out for New York, especially offensively. The Jets would not win another game for the entirety of the season after being overcome with a bit of bad luck, injuries and horrendous play all across their quarterback room (the pit of this being an embarrassing week 16 performance from Wilson in a 19-3 loss against the Jacksonville Jaguars).
Despite this disastrous finish, the Jets can take away several positives from the 2022 season. The first of which being their rookie classes' performance. According to the New York Jets official website, the 2022 Jets became just the third team in NFL history to have both the offensive rookie of the year (WR Garrett Wilson) and the defensive rookie of the year (CB Sauce Gardner) on their roster. In addition to these two young rising stars, rookie running back Breece Hall was also turning heads with his impressive play early on last year, before unfortunately going down for the season with an ACL tear. These three young standouts will return to the field with another year of experience and will join an excellent defense who ranked fifth in points against, first in yards allowed per play, second in passing touchdowns allowed and third in passing yards allowed. according to the NFL website.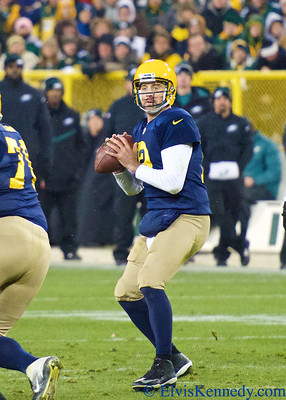 Adding Aaron Rodgers to the fold means adding a 4 time NFL MVP (2011,2014,2020,2021), Super Bowl champion and game MVP (2010), and a man with 18 years of experience as the new leader of their franchise. From an on field production standpoint alone, this is a major upgrade based on New York's past standards. In thirteen non-injured full seasons as a starter, Rodgers has thrown for over 4,000 yards ten times and has never thrown for under 3,500 yards. To put this into perspective, the last Jets quarterback to throw for over 4,000 yards was Joe Namath in the 1967 season. Rodgers will obviously be an outstanding upgrade to come in as a leader, but will also be easily the greatest quarterback in franchise history before even taking a snap.
The New York Jets have been starving for even a small semblance of success over the past twelve years, but their quarterback woes go back much further than that. Adding Rodgers into the mix with an outstanding defense, exciting young playmakers on offense and a strong coaching staff (including Nathaniel Hackett, the recently hired Jets offensive coordinator who worked with Rodgers during his 2020 and 2021 MVP seasons) will be the best measure the Jets have taken to solve this issue in the history of the franchise. This will certainly make them an exciting team to watch each and every week and what I presume to be a world championship contender immediately.
Leave a Comment
About the Contributor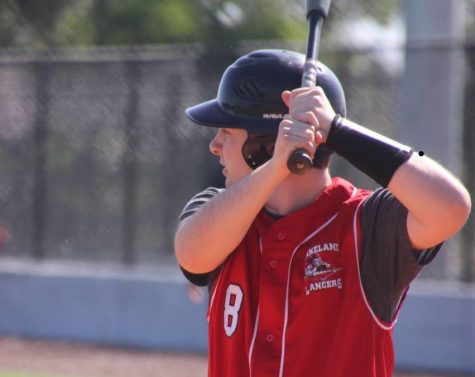 Christian Schroeder, Sports Editor
Christian is a senior at LRHS and is a first year writer for The Lancer Ledger. He is excited to write about sports and entertainment, among other things....