The Eras Tour: Checkmate, Taylor Swift Never Loses
Taylor Swift's The Eras Tour is arguably the music event of the year. The artist shocked her fan base when she announced her tour back in 2022 after not performing since 2018. What sets her and this new tour apart from that of other artists is the fact that it is a beautiful blend of the past 17 years of her very successful music career. Swift has decided to perform songs from all 10 of her albums: Debut, Fearless, Speak Now, Red, 1989, Reputation, Lover, Folklore, Evermore, and her most recent, Midnights, as a tribute to her discography. This mastermind definitely had some tricks up her sleeve when coming up with this idea – but there is still much more to uncover about this amazing event. 

The Eras Tour started in Glendale, Arizona, now nicknamed "Swift City" by fans who attended the opening weekend. The most important thing about this tour, though, is without a doubt the setlist. Throughout her 52 shows, Taylor plays 44 songs per night. This allows for fans to enjoy songs from every single era and get to sing along with a beloved artist for an exciting three hours.

Even though the setlist was rumored to be permanent in the beginning of the show, there have been subtle changes during the tour. There was a change that started with Taylor's comment about a "setlist hijinx," right before she sang "The 1" instead of "Invisible String" to open the Folklore portion of the night. Fans and news stations are speculating this change might have stemmed from a recent break up, but Taylor and her possible ex Joe Alwyn haven't confirmed nor denied it at this time.

The Eras Tour Channel

These small tweaks to the main setlist aren't the only evolving thing about her performance. Taylor Swift announced on opening night, March 18, that she would sing a special song or two at each performance to keep fans on their toes. She added that these songs were not going to be repeated unless she made a mistake while singing them or if they were songs from her most recent album Midnights that she hasn't yet performed live. This small part of the show has become one of the most anticipated as fans keep lists, crossing out which songs she won't sing again, and hoping she'll play their favorite when their tour date comes around. 

Because the Swiftie fandom is very unified, fans have their own secret chants they yell after certain lyrics. At this point, Taylor herself has realized this and entertains them every time. For example, in the opening verse of "Delicate" fans chant 'one…two…three Let's go b****'. In "Bad Blood" the chant comes from a remix of the original featuring Kendrick Lamar, who sings 'you forgive, you forget, but you never let it-go'. Some other ones include 'Taylor you'll be fine' after a lyric in Midnight's song "Anti-hero," and a more recent one 'take me to church Taylor' in Reputation song "Don't Blame Me" right before a high note.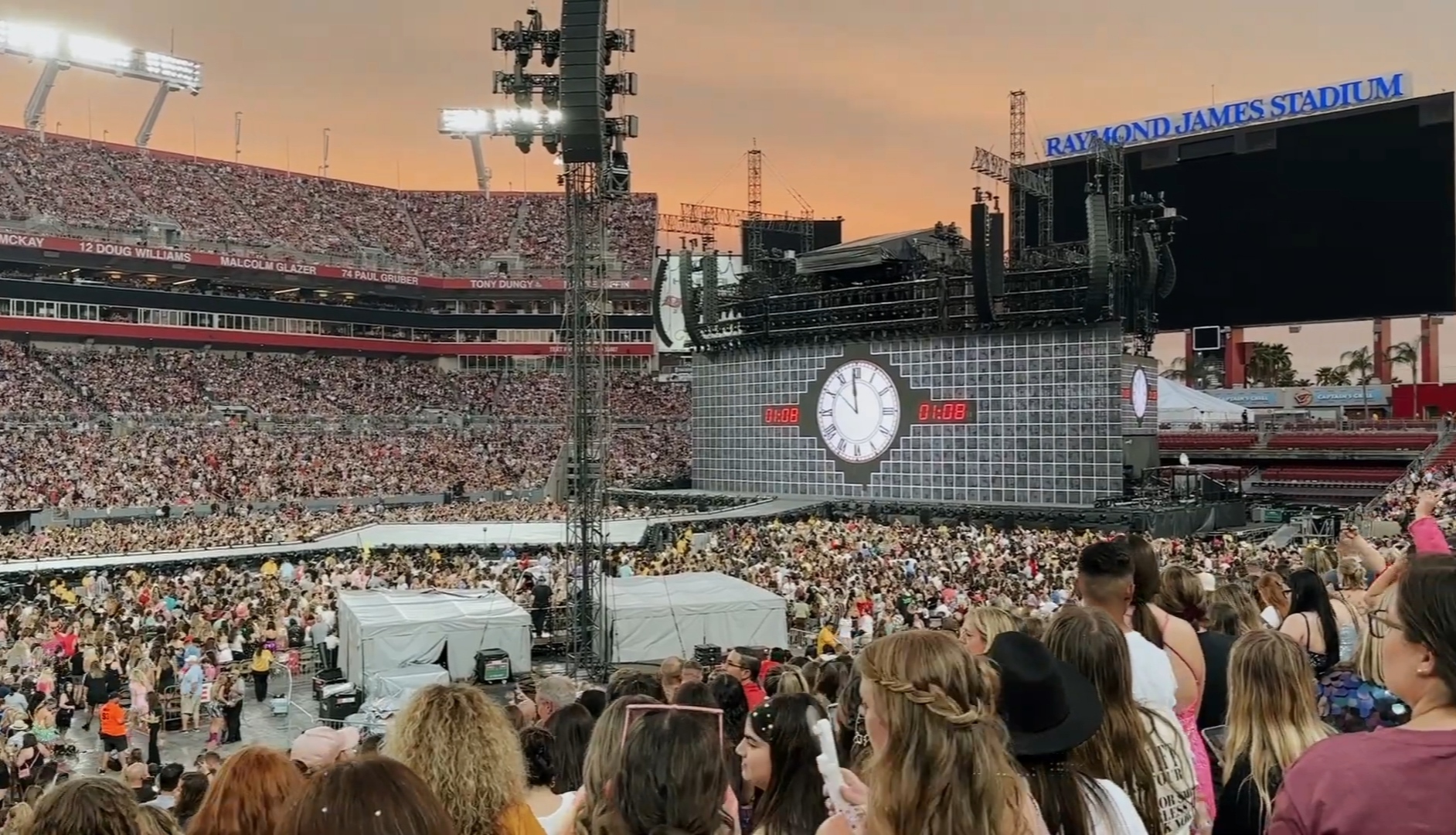 Between the setlist changes, surprise songs, and fun chants, it seems like there possibly can't be anything else to grab the audience's attention; but if you know Taylor, you know she always goes out in "Style." She has a total of 16 different outfits throughout the entirety of the show. These range from sparkly outfits to long flowy dresses that are custom made from luxury brands. Roberto Cavalli and Donatella Versace are just two of the designers behind her fabulous performance wardrobe.
A performer who is so busy with a large-scale tour, such as this one, would usually take the rest of the week off to rest for weekend shows, but not Taylor Swift. Now, more than ever, Taylor has been spotted outside with friends, and even out to dinner in New York City. One outing in particular that has recently shaken the internet was a girl squad reunion: Gigi Hadid, Blake Lively, Este Haim, Danielle Haim, Alana Haim, and Taylor were seen walking the streets of New York on April 10. This girl group has excited fans all over because of so many popular, familiar faces. It shows Taylor's talent and confidence as a professional; she can be in New York City one night, and fly to perform a three hour show the next day. 
This past weekend, Taylor Swift shook the internet and her stadium in Nashville, Tennessee with her announcement of Speak Now Taylor's Version. Back in 2020, a person she thought was a friend sold the rights to her music and her masters to Scooter Braun for 300 million dollars. This meant that everytime someone bought a CD, or pressed play on her Youtube videos, she would make no money from it. This led Taylor to re-record her first 6 albums that were stolen: Debut, Fearless, Speak Now, Red, 1989, and Reputation. 
So far, Swift has re-recorded Fearless and Red. Many fans sniffed out an announcement about Speak Now through many hints in music videos and carefully crafted instagram posts. It is official that Speak Now Taylor's Version will be released on July 7, 2023.
Leave a Comment
About the Writer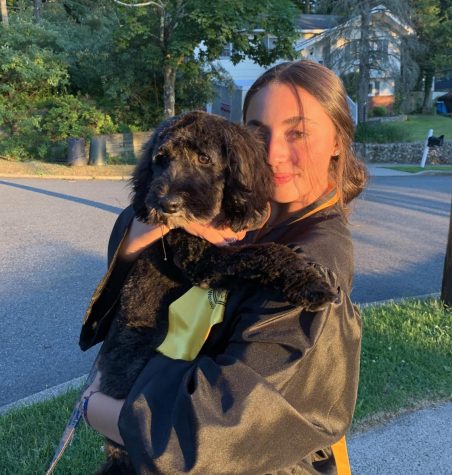 Brianna Rodriguez, Opinion Editor
Brianna is a sophomore at LRHS and this is her first year writing for The Lancer Ledger. She is excited to be taking Journalism 1 because it will help...