LRHS' Robotics: Momentous Accomplishments and Commendable Achievements
Lakeland Regional High School's Robotics club and classes, led by technology education teacher Mr. Randy Coren, have made excellent strides in their performance and collaboration to make up this year's team 223 Xtreme Heat.
LRHS robotics is split into four departments: design, build, business, and programming teams. They have different responsibilities, but all collectively work together to create and ensure their robot is functioning optimally. During the 2023 season's FIRST Robotics challenge, Robotics members learned various skills that can be useful later on in their lives, such as teamwork, leadership and strategy skills, and professionalism.
Xtreme Heat took part in their first Robotics competition game, which occurred on January 7, 2023, called Charged Up. They strategized with one another to utilize many key components that would lead to the success of their robot. They had to test out a lot of mechanisms and methods, in which they would ultimately earn the most points in future competitions.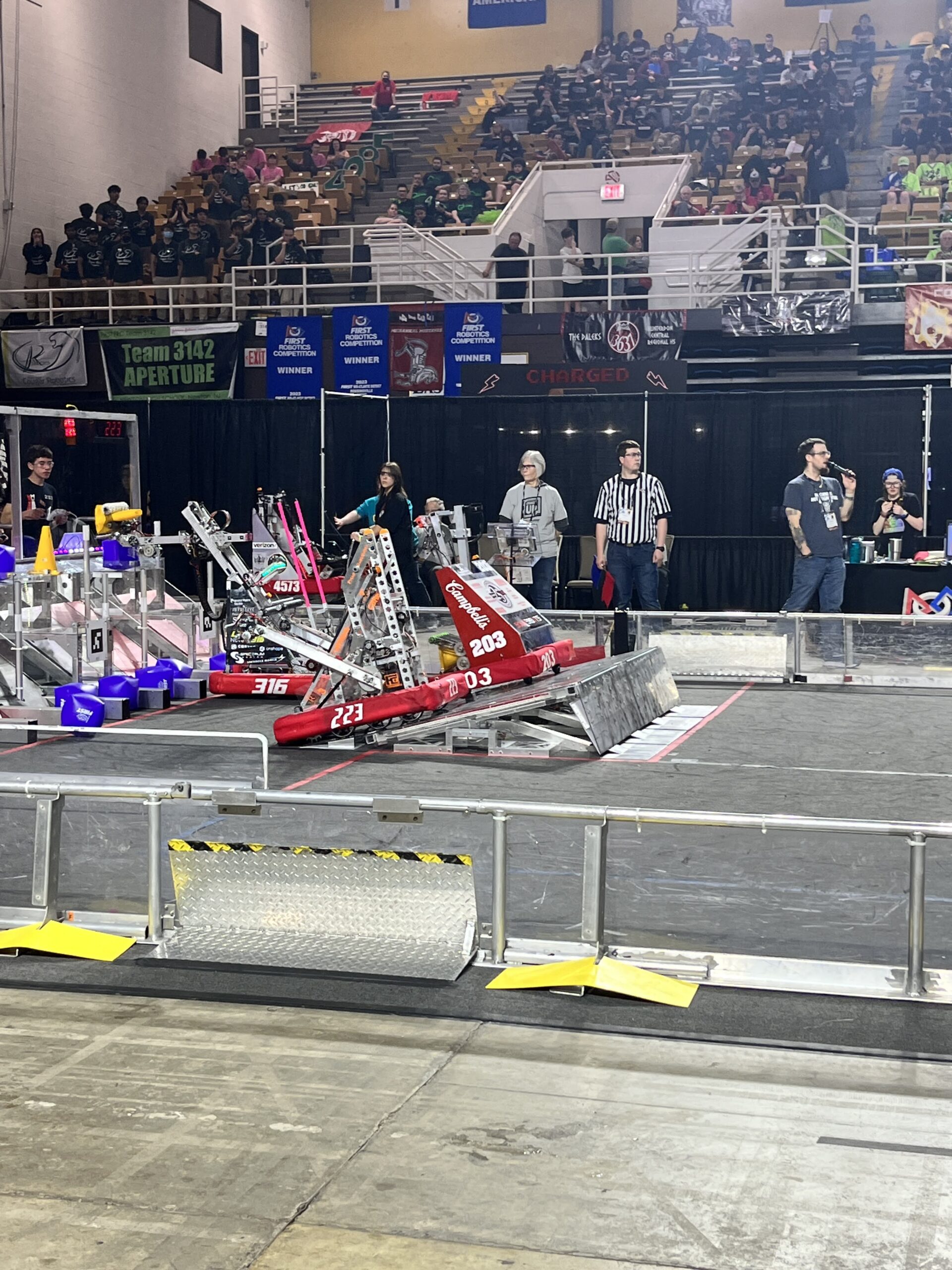 Junior Alexandria Colamarino, involved in both the class and club of LRHS Robotics, had told The Lancer Ledger that, through the process of coming up with the design and build of their robot, they "…went through a long process of trial and error."
Xtreme Heat participated in their second district competition, where they were able to shine and show off their fully-functioning robot, which was held at Warren Hills from March 24-26, 2023. During this competition,Xtreme Heat successfully reached the finals. But, in the end, they lost, as their alliance partners' robot was not fixed in time to help take home the win.
Overall, Xtreme Heat earned 89 points this season, ranking them 56 out of 150 in the FIRST Mid-Atlantic District. Fortunately, the morale for LRHS robotics is still high, and Colamarino still strives to reach the FIRST Robotics World Championship in the future.
Leave a Comment