Opinion: March is the Best Month for Sports
Sports games and tournaments are arguably one of the best events to bring excitement and viewership to their respective leagues. More specifically, the month of March is an incredible time for sports, as nearly all major leagues are playing and the March Madness college basketball tournament is underway.
The month of March is a dream for all sports fans, as there's always games on for a wide variety of sports. During this time, both the NBA and NHL are nearing the end of their regular seasons, so games and rivalries are heating up, the MLB is currently in Spring Training, so there is a ton of news on the teams and new prospects. On top of this, the NCAA March Madness is in session, which is always full of unexpected wins and nail biters.
Of all the sports going on, there's an argument to be made that what rounds out the month of March is March Madness. This is easily the biggest college basketball tournament throughout the entire year. Setting a March Madness tournament bracket is a huge event for sports fans, and it allows them to further enjoy the tournament as they can root for specific schools that they picked to win in their bracket. The tournament brings so many amazing surprises and upsets for the fans. There's nothing like witnessing a 16th seed upset a 1st seed team in any round of the tournament. This year's tournament is still currently going on, but the 2022 tournament racked up about 10.7 million viewers for each of its 67 live games throughout four different channels.
March also brings the downhill portion of the NBA and NHL regular seasons, as teams look to secure their playoff spots. It's a very exciting time for both seasons, and every game matters for every team.
Although the NFL is the only major sport that isn't currently going on during the month of March, it's still certainly being talked about, as the top prospects go through their combine to get ready for the upcoming draft.
Fans all over the world love to watch all sports in the month of March. As stated by senior Christian Schroeder, "Every sport that's in season gets the most exciting in March. The NHL and NBA are reaching the end of the regular season making the games more and more critical, baseball is finally starting up once again and of course there's the unrivaled excitement that comes from March Madness." Schroeder is certainly not the only one who loves to follow all sports in the month of March, as each and every sport is highly talked about all over the news and social media.
Leave a Comment
About the Contributor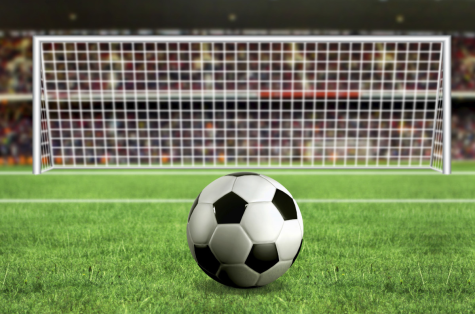 Brian Watts, Staff Writer


Brian is a senior at Lakeland Regional High School. With his love of writing, Brian has decided to join the journalism field and partake in the making...