LRHS Wrestling: Taking on the 22′-23′ Season
Lakeland boys and girls wrestling has concluded their 2022-2023 season with a record of 13-10, a season of many obstacles overcome and many victories.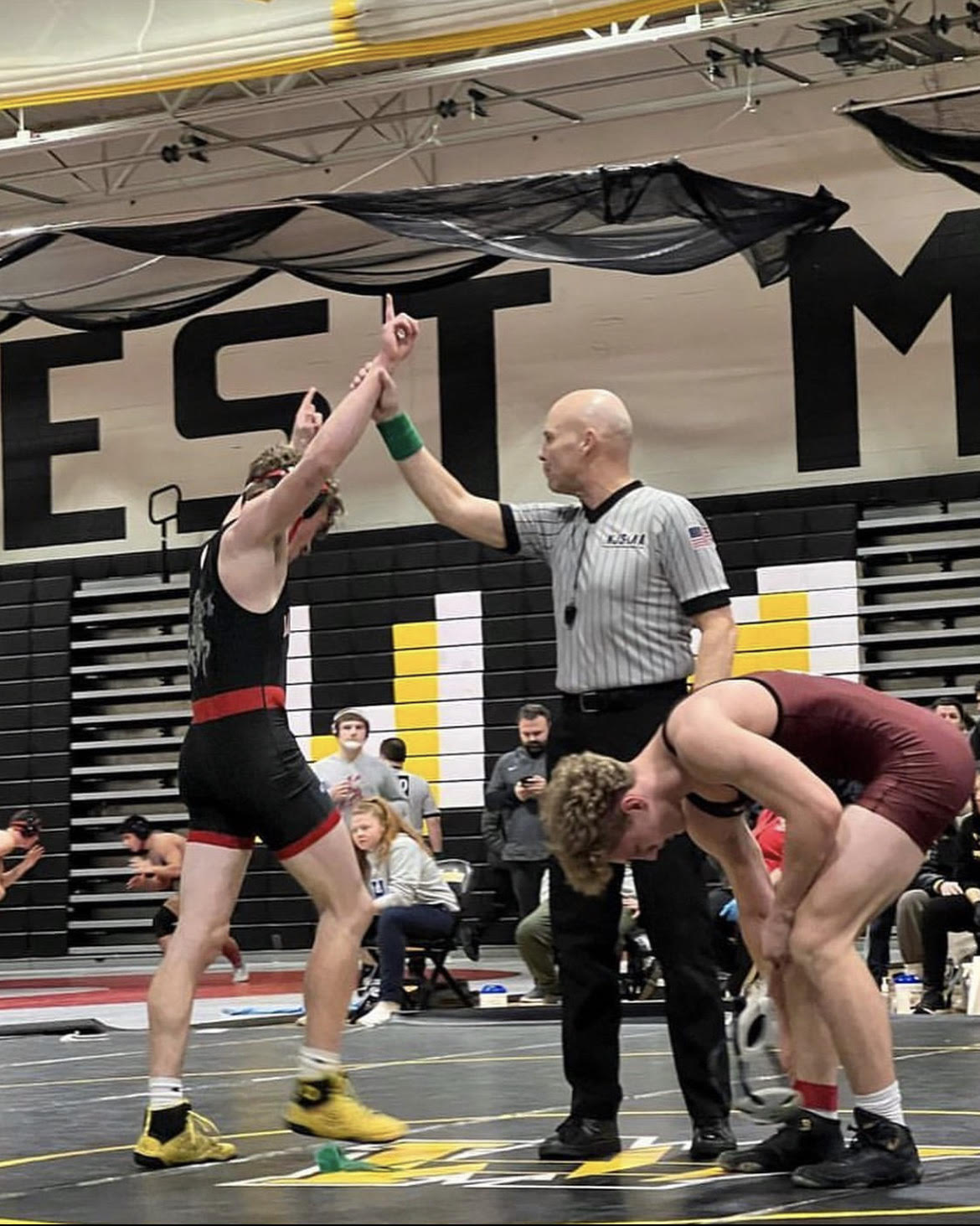 The boys team has made significant progress over the span of the season, and achieved major success throughout it. A few prime examples would be their second place win in the Passaic County Tournament with 139.5 total team points. Individual wrestlers have also created a name for themselves apart from the team as a whole, such as sophomore Ryan Langenmayr, junior Jack Bergmann, and junior Sean Walker, who all qualified for states.
The boys wrestling team has put in excessive hardwork and effort into growing as individual wrestlers and as a team. Multiple wrestlers have placed in tournaments such as The Passaic County Wrestling Tournament, PCCA Tournament where the team placed second, Districts Tournament, and many other tournaments. Individual wrestlers, specifically Walker, Langenmayr, and Bergmann have all advanced to NJSIAA State Championships in Atlantic City.
As for the Lakeland girls wrestling team, they have also made many memorable accomplishments throughout the season. The Lady Lancers have had countless wins and individual accomplishments such as the Elizabeth girls tournament, where sophomore Caroline Biegel placed second and sophomore Olivia McCormick placed third. They also placed first in the Garfield girls Tournament, Bergen County Girls Tournament, and more. As far as individual wrestlers, Biegel has exceeded expectations by far.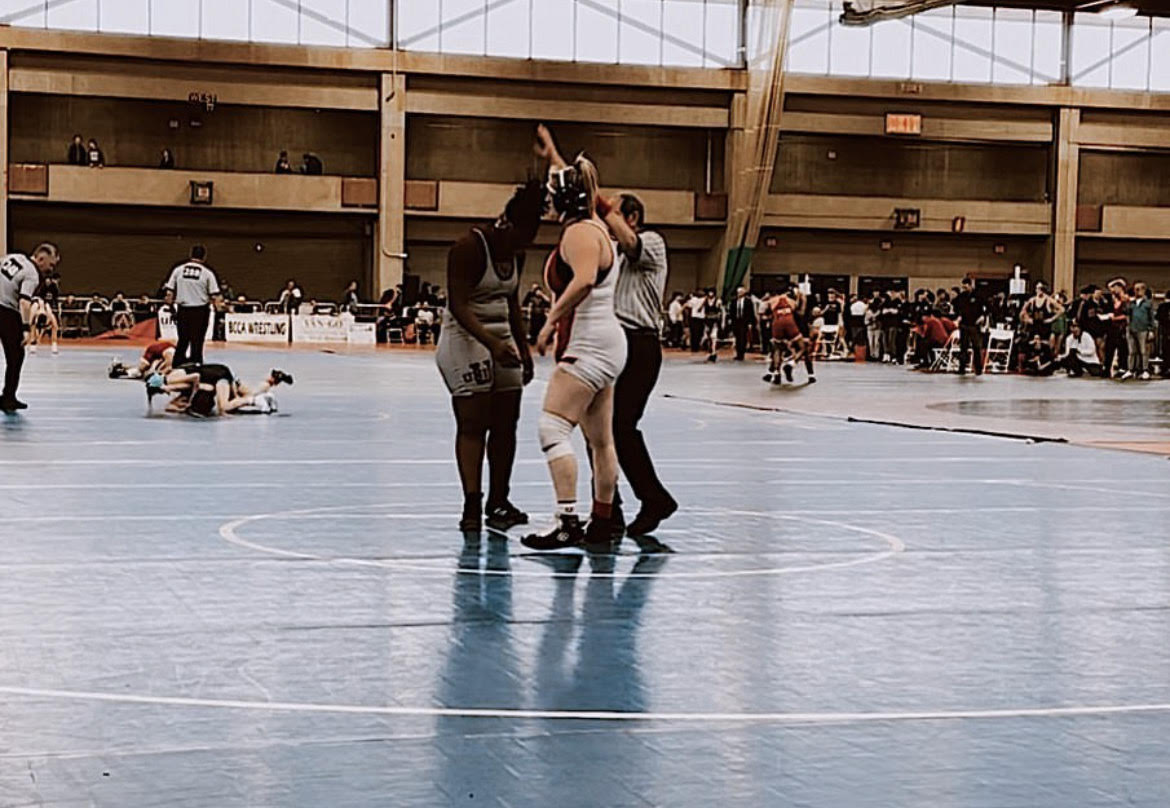 After a recent leg injury, Biegel got back onto the mat and pushed herself to her best ability, in which she competed at the state tournament in Atlantic City on March 4. In addition to Biegel's perseverance, she has continued to extend a helping-hand to anybody in need.
Despite victories or losses, the wrestling team has maintained a supportive and collaborative environment. Many wrestlers credited each other for their successes. For the boys wrestling team, junior Jonah King mentioned freshman Jesse Freedman's exceptional performance. King vocalized, "Freshman Jesse Freedman did an outstanding job with no wrestling experience; he stepped up to varsity for our matches."
For the girls wrestling team, Biegel commented on McCormick's outstanding performance throughout the season saying, "I think Olivia McCormick deserves an honorable mention. She kinda threw herself into the sport without knowing anything and has exceeded everyone's expectations, even her own. And now as of Sunday, we will be going to states together."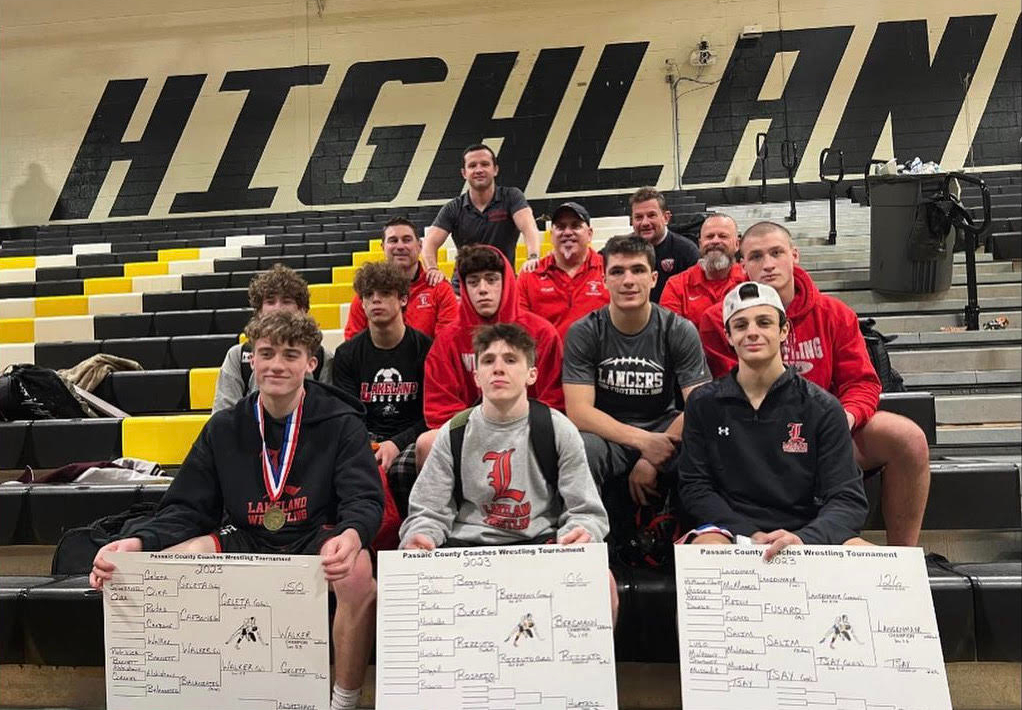 The 2022-2023 boys and girls wrestling team has maintained an outstanding performance in more ways than one. Each individual wrestler has grown tremendously throughout the season. The team faced many adversities but still managed to pull-off an unforgettable season. Biegel expresses how impressed she is with herself and her team, "This whole season is completely unforgettable. We started the season with an unfinished lineup, injuries, you name it we probably had it. I'm extremely proud of us as a team for how far we've come since the beginning. We've achieved so much with all the odds against us."
Leave a Comment
About the Contributor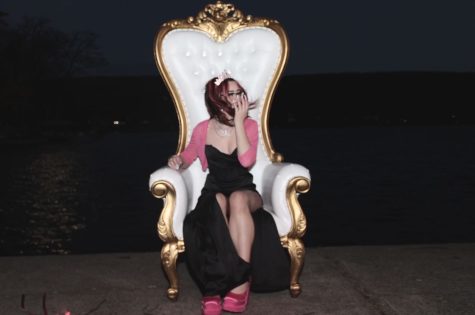 Adriell Schuster, Staff Writer
Adriell is a sophomore at Lakeland Regional High School, and this is her first year writing for The Lancer Ledger. She is beyond thrilled to begin writing...