Women's History Month: Celebrating Women Who Tell Our Stories
Women's History Month 
The National Women's History Alliance has announced that this year's theme is 'Celebrating Women Who Tell Our Stories.' They hope that past & present women who have been involved in the media and storytelling such as, "print, radio, TV, stage, screen, blogs, podcasts, and more" can be recognized. The theme honors those who have "devoted their lives and talents to producing art, pursuing truth, and reflecting the human condition decade after decade." Women, such as novelists, poets, playwrights, songwriters, and even grandmothers, have passed down the lessons of those who came before them. Influential women who tell our stories give voices to the voiceless, allowing us to stay informed and aware.
The National Women's History Alliance has acknowledged women in various fields throughout history, including activists: Jane Addams, Susan B. Anthony, Elizabeth Cady Stanton, Mary Church Terell, and the renowned Eleanor Roosevelt; medical professionals: like Clara Barton and Elizabeth Blackwell; abolitionists: Sojourner Truth and Harriet Tubman; storytellers: Ida B. Wells-Barnett, Emily Dickinson and Maya Angelou; athletes: Billie Jean King and Wilma Rudolph.
Lakeland Elective: Great Women Writers
Lakeland offers an elective that explores women writers and their influence on the literary world and the impact they leave on their readers. Ms. Melissa Roush, English teacher, spearheaded the class, and sat down with the Ledger to discuss its importance in the school curriculum.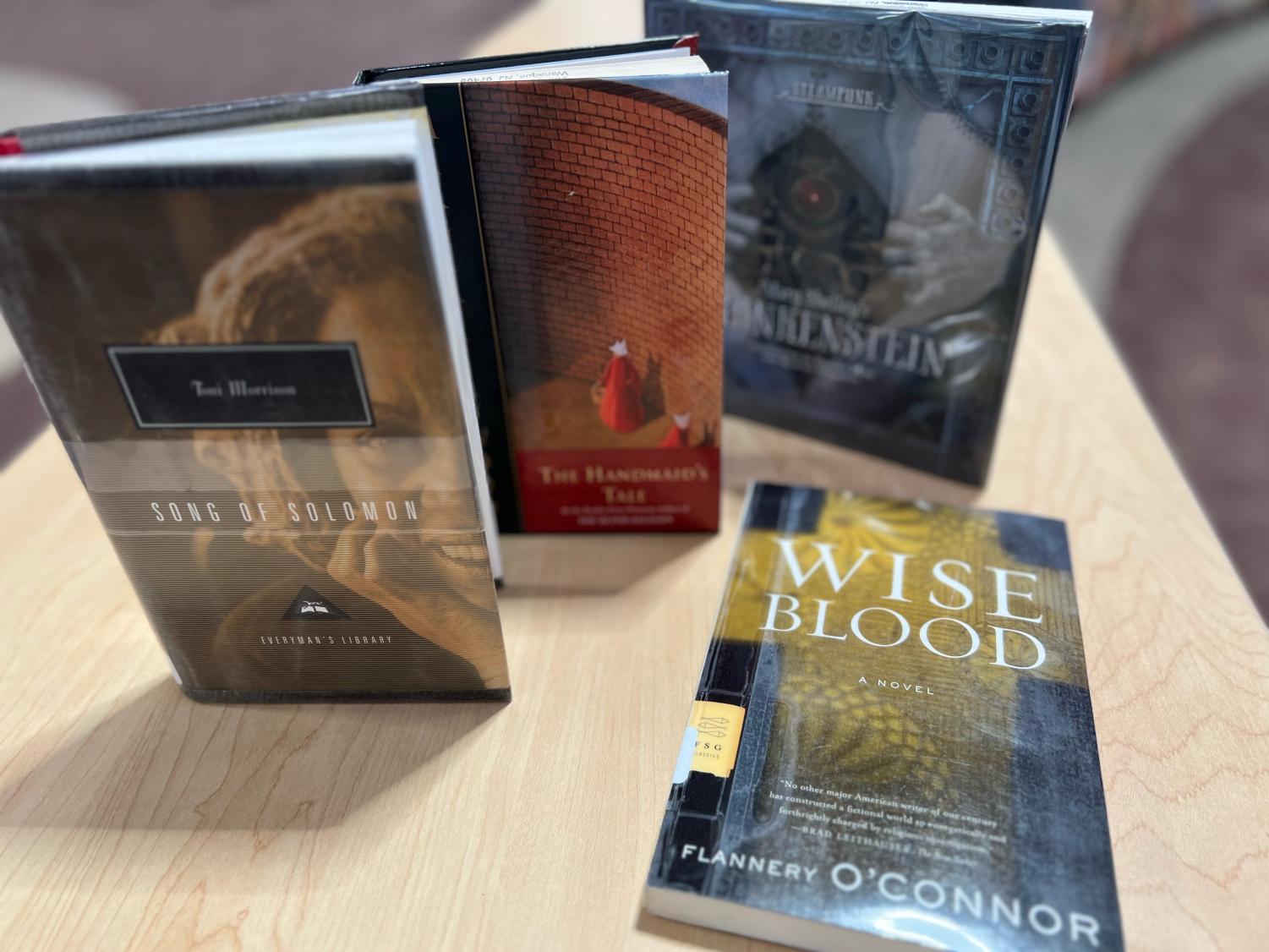 How did you begin running the class, what was your motivation?
The Great Women Writers class was not my brainchild, it was run by another teacher previously; however, it was one I knew I wanted to teach at some point.  The previous teacher focused a lot on female writers from the 1800s, but I wanted to modernize the class and bring in novels that were timely. Ideally, I like to give students readings by women from the beginning, including the poetry of Sappho and Christine de Pizan, to stream of consciousness works by Virginia Woolf, and modern novels like Margaret Atwood's

The Handmaid's Tale

.  
Why is it important to study women writers?
I think it is important to study women writers because, in general, we haven't. Most [high school] English curricula are primarily composed of works by dead white men, giving the impression that women were not writing (or, gasp, thinking!) until men grudgingly allowed them to in the 1800s. It is just not true, and it presents the idea that literature, historically, was a men-only endeavor. [In her TED Talk,] "Danger of a Single Story," author Chimamanda Adichie spoke about how one view of anything is not enough to form solid judgement of something and often leads to bigotry, racism and sexism.  Women have always had a story to tell, their side, and they have repeatedly persisted in telling it.  We just haven't given them the space to get that message to the readers.  Hopefully, the Great Women Writers class is the forum where their message can be shared.
What women writer's do you consider to be most influential, past & present? 
Christine de Pizan, Mary Wollstonecraft Godwin, Mary Shelley, Virginia Woolf, Harriet Beecher Stowe, and Charlotte Brontë, and Charlotte Perkins Gilman are the early women who paved the way for later women writers.  They are important because they dared.  They persisted.  They excelled and succeeded in a time when most believed women were unable to be as intelligent as they were. They challenged the societally accepted thoughts of their day, often going without recognition by publishing under pseudonyms, all while helping fill the gaps men had left in the literary tradition.

Toni Morrison, Zora Neale Hurston, Alice Munro, Margaret Atwood, Chimamanda Adichie, Zadie Smith, Sylvia Plath, Flannery O'Connor, Jhumpa Lahiri, Ann Patchett, Edwidge Danticat, Joyce Carol Oates, Joan Didion, Adrienne Rich-sooooo many more.  These are the women who have helped shape my love of literature. Their words, their stories, their messages speak to all women in a way that they keenly understand.
Who is your favorite women writer of all time? 
Alice Munro and Margaret Atwood are my favorites. Both write in such a way that I can easily confuse their thoughts for my own. I am at home in their books, one with their characters.  The worlds they create with words come to life for me-stopping time and place around me until I close the cover.
Lakeland Teacher's Reflect: Which Women Do They Find the Most Influential
Ms. Jamie Cawley, an English teacher, said that she is introducing Edwidge Danticat to her students this year. According to Ms. Cawley, Edwidge is "a brilliant Haitian-American writer that tackles unique themes and creates complex, dynamic characters" whose words "paint beautiful settings with rich descriptions of the landscape and political history of her country." Her English 2 Honors classes will be reading Edwidge Danticat's short story, "A Wall of Fire Rising," which is about "a man's desperate attempt to escape his life of poverty in Haiti by stealing a hot air balloon." She also included Flannery O'Connor, who fills her stories with "subtle hidden clues and symbols that enhance the meaning of the work." For example, in "Where Are You Going, Where Have You Been?," Ms. Cawley's favorite short story by Flannery O' Conner, "the code to the car references a particular bible passage that is relevant to the story and includes a line that inspired the title of the story.  Also, the man in the story is supposed to represent the devil.  She cleverly names him Arnold Friend. Take away the rs and you are left with 'An Old Fiend.'" Ms. Cawley said that she also likes Flannery's short stories, "Everything that Rises Must Converge," "A Good Man is Hard to Find," and "Good Country People." 
Ms. Melissa Gentile, an English & theater arts teacher, as well as the All School Production Director, answered with Susan Lori Parks (playwright), Octavia Butler (science fiction writer), and Margaret Atwood (novelist & poet). 
Ms. Cory Mellon, an art teacher, responded with Frida Kahlo (Surrealist painter), Georgia O'Keeffe (American painter), Ruth Bader Ginsberg (Supreme Court Justice), Annie Leibovitz (American photographer) Mary Wollstonecraft, Rosa Parks, Harriet Tubman, Marie Curie (first women scientist to receive a Nobel Prize), Greta Thumberg (environmental activist), and Amelia Earheart (explorer). 
Mr. Jonathan Lauder, a technology education teacher, said that he considers Pamela Colloff to be "one of the most influential journalists in media today" because "her writing for ProPublica and other outlets is incredible."
Mr. Donn Reeves, an English teacher, replied with the storyteller, Mary Wollstonecraft-Shelley who "wrote Frankenstein in 1818, and it is generally considered to be the first work of science fiction, so the fact that she in essence created a literary genre is fairly significant." He also included novelist Toni Morrison and poet/Civil Rights Activist Maya Angelou who have "given a voice to women of color in an art form that has been dominated by white men since its inception.
Mr. Thomas Allen, a technology education teacher, said screenwriters who are "excellent at what they do" include Maggie Gyllenhaal, Sofia Coppola, Greta Gerwig, Chole Zhao, Melissa Mathison, and Francis Goodrich. He also included a singer-songwriter who is "excellent at what she does, Brandi Carlile. 
Ms. Ann Pagano, an English teacher, commented Tracy Chapman "who is best known for her ballad 'Fast Car,' a love song that poignantly captures the hopes and dreams of a hardworking, driven woman who tries to escape the cycle of poverty. 
Throughout March, and everyday after, celebrate women who have paved the way for other women in all walks of life, and listen to those who tell our stories. 
View Comments (1)
About the Contributor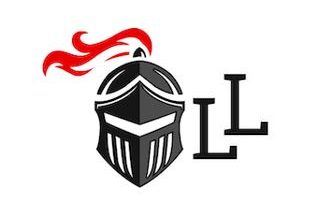 Kathryn Owens, Staff Writer
Kathryn is a sophomore at LRHS in her first year in Journalism Club. She is involved in the UPAL Physical Therapy program and is a proud Girl Scout. She...