Governor Murphy Signs Information Literacy Education Law; How It Effects LRHS
Governor Murphy signed the Information Literacy Education Law (S588) on January 4, 2023, requiring the K-12 curriculum to have schools teach information literacy to New Jersey students, hoping to provide the necessary skills on how to accurately assess information online.
Information literacy, as defined by NJ.gov's coverage of the topic, is "a set of skills that enables an individual to recognize when information is needed and to locate, evaluate, and effectively use the needed information. Information literacy includes, but is not limited to, digital, visual, media, textual, and technological literacy."
In an interview with Mr. Michael Novak, assistant superintendent of curriculum and instruction for Lakeland Regional High School, he said, "I think with the advent and development of the internet, everything kind of looks legitimate. And, I think it's important for students to begin to identify things that are out there as being real or not real."
Each school district in New Jersey will have the opportunity to incorporate information literacy into the places they find is the most appropriate fit for their existing curriculum. Of course this is not a change that will happen overnight as it needs to be planned and executed accordingly, which takes precious time and resources. Mr. Novak, on behalf of LRHS, explained that, "As of right now, … we're not going to have to begin to incorporate this into our curriculum until we get some sort of directive from the Department of Education for exactly how this is supposed to look like. But, yes, we definitely will have to implement this in our classrooms."
It should be taken into account that this new law will not impact LRHS' graduation requirements. Moreover, LRHS does not intend to make it a condition for students to take a specific course designated for strictly learning about media literacy. Mr. Novak mentioned that "the way that the bill reads is that we are going to need to teach students how to evaluate and assess competing sources of information from anything." According to him, this idea had been executed long before the law took effect. LRHS students are already expected to be knowledgeable in deciphering and closely reading primary source documents and identifying themes in their English and history classes. The implementation of this law simply formalizes the process of educating students on information literacy.
In light of this, the law can be seen as extremely beneficial and transformative to young members of society who can start to discern and assess news online as information literacy gets rooted into NJ schools' curricula.
Leave a Comment
About the Contributor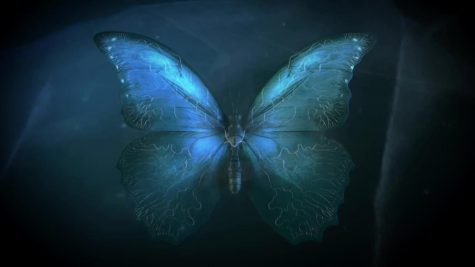 Courtney Chase Molloy, Staff Writer
Courtney is excited to join The Ledger staff in her senior year at LRHS as writing is a passion of hers. She plans on taking creative writing classes in...