Criminal Minds: Evolution – Is it Worth The Watch?
The Criminal Minds franchise has made quite a remarkable comeback with its recently rebooted sequel, season 16, Criminal Minds: Evolution. The first episode aired on the Thanksgiving of 2022, possibly the most opportune time to revive a television series that ended in 2020. This new era of Criminal Minds is jam-packed with riveting plots and an introduction to some new characters, friends, and foes alike, as well as some familiar faces from the past season of the series.

Criminal Minds is a fantastic show that holds a special place in the fanbase's heart. Despite having to get a subscription to Paramount+ to access the series in its entirety, including Criminal Minds: Evolution, it is definitely worth the splurge. The new season is a once-in-a-lifetime experience, with its action-packed scenes and plots enough to keep you at the edge of your seat and wanting more. The characters, some of which are returning from the previous season and others are more fresh and exciting additions to the revamped series, are a huge part of the appeal to the new and improved, Criminal Minds: Evolution.

The main unsub (unknown perpetrator), called Sicarius, is a serial killer with a job in a global cyber-security firm. He's also the ringleader to a virtual network where he gives only a select few of his followers kill kits, which are storage lock boxes buried all across the United States and hold supplies inside of it that assist killers with their crimes. He has those members follow explicit and strict instructions and if they get caught, they have to end their own lives to protect the network. As the episodes progress, we not only see the unsubs Sicarius' been in contact with, but also an in-depth look into his backstory. Whether you are an existing fan or looking for something entertaining to watch in your free time, this season is definitely worth your time and devotion.

Of course, there are those who are not a fan of Criminal Minds' new season. Some existing fans of the other seasons are off-putted by the stark differences between Criminal Minds and Criminal Minds: Evolution. For starters, one of the show's most beloved characters, Spencer Reid, who's been a part of the show since the first season, will not make an appearance in the sequel series. This news was likely incredibly gut-wrenching to some viewers who loved to see his genius play out on screen. According to Reddit user "scamperdo", who wrote on a Reddit discussion forum in regards to the new season, "The lack of Spence is the gaping hole in this show…" For others, it was the fact that the latest plot is generally centered around one unsub and not a unique one for every episode, which is how it was structured for previous seasons of the television series. Of course, there were notorious criminals like Mr. Scratch, Cat Adams, and the Reaper who appeared in more than one episode of the series, but even they didn't have an entire season dedicated to capturing them. In addition, the new season is organized and filmed more like a movie rather than moving at a television show's pace, which is another reason why some people may be opposed to watching it.

Paramount Plus

Although Reid is no longer on the show, that does not mean the sequel is any less worth watching. For example, a character like David Rossi was very family-friendly when the show was on its regular television network. Since Paramount+ has taken over rights to the series and revived the series for a 16th season, his behavior seems more in character for him. Before, it seemed like he was holding himself back for network T.V., or, at the very least, something was missing from his character, but now, it seems like he's grown comfortable in his skin.

In terms of plot, the showrunners couldn't just pick up from where they left off. They had to develop a new threat, bring in new characters, and differentiate from how they filmed the last seasons since there have been significant technological improvements since then. In addition, the budget for the show likely significantly improved after moving to Paramount+, so they can potentially put more focus on filming better stunts and scenes. In light of the criticism that Criminal Minds: Evolution is getting, keep in mind that it is a sequel season, so it's not going to be the same as it was in earlier seasons for that reason.

The sequel is still worthy of viewers' attention despite its contrast to previous seasons of the acclaimed show. Paramount+ offers a 7-day free trial, or you may choose to spend $4.99 a month to access the streaming service with advertisements (ads) or $9.99 a month for no ads. Regardless of the method chosen, it's an excellent investment to make. Members will have access to the Criminal Minds series in its entirety and get direct access to new episodes of the sequel season that are scheduled to be released every Thursday until the season's inevitable end.
Leave a Comment
About the Contributor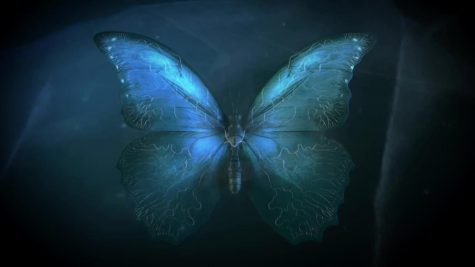 Courtney Chase Molloy, Staff Writer
Courtney is excited to join The Ledger staff in her senior year at LRHS as writing is a passion of hers. She plans on taking creative writing classes in...