LRHS Spotlight: The Senior Options Program
Participating in the Senior Options Program at Lakeland Regional High School is a wonderful way to clear up any confusion around what life path you want to take or solidify it.
Many students don't know what a senior option is. According to Lakeland Regional High School's Senior Options Program website, "[The program] is an interactive learning partnership through which students increase, in depth and scope, their knowledge and abilities in a select area of study under the guidance of the Senior Options Coordinator as well as a mentor on their internship site."
Mr. Keith Kelley, the program's coordinator, has been in the education field for 20 years. In the last six years that he has worked at Lakeland Regional High School he has been networking with community businesses and organizations to give our students the opportunity to experience the career world during their senior year.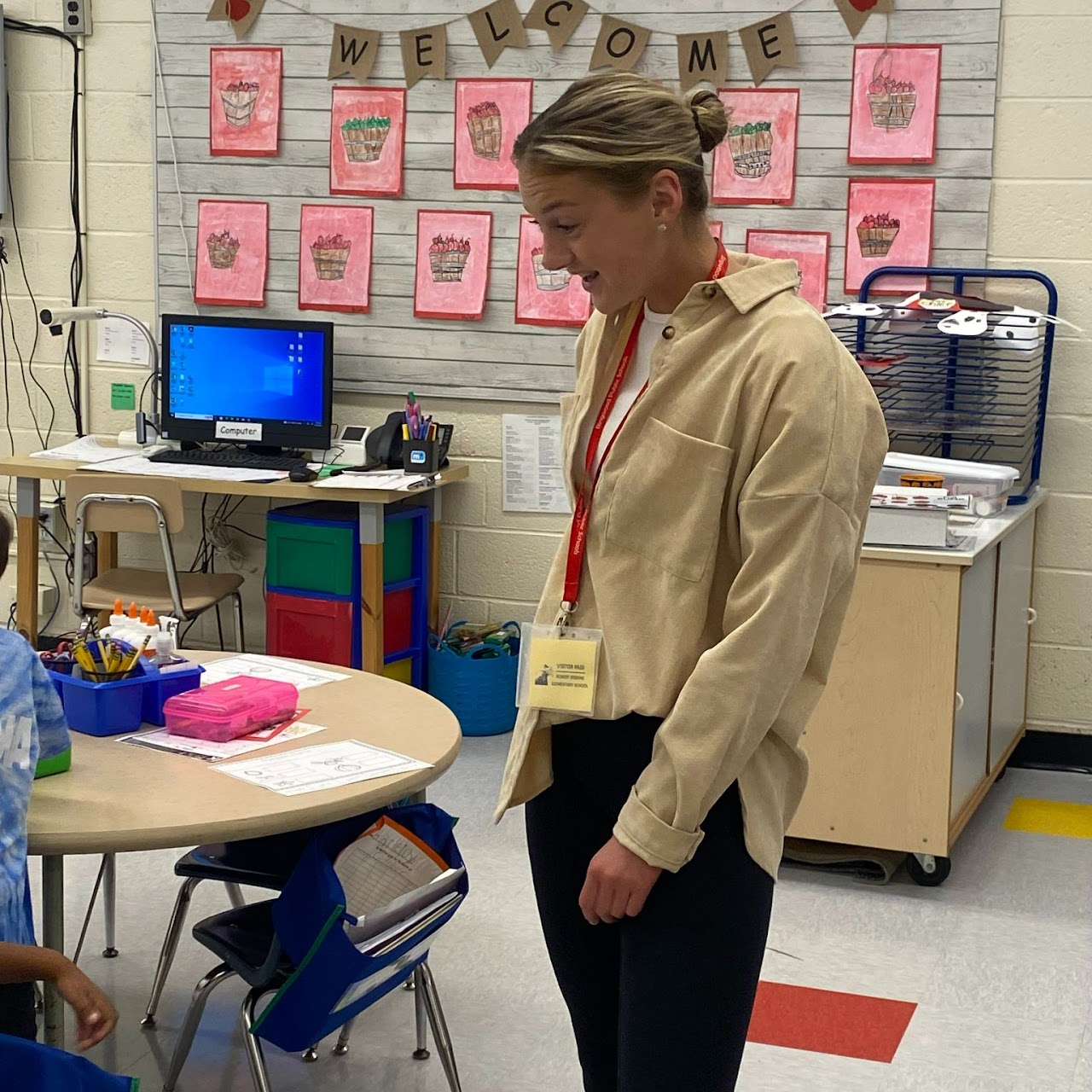 There are different steps that need to be taken to participate in the Senior Options Program. According to Mr. Kelley, "In February and March [of your junior year], you will meet with your school counselor, and they will give the student a QR code which will lead them to an application. Once the application is completed, I will meet with the student to determine the best senior option based on the student's personal goals."
There are four different Senior Options to choose from: senior internship, dual enrollment, senior service, and school to work. A senior internship is an opportunity where students can intern in the field that they want to study in college. Dual enrollment is when seniors take college classes during their senior year of high school and are able to earn college credits. Senior service allows seniors to volunteer at different places. School to work allows seniors to go to their paying jobs, usually during the time most students would have their last two blocks of classes.
If you do decide to participate in a senior option during your senior year you will be graded, meaning Mr. Kelley monitors and tracks the way student's use their time that they would be in school and that the grade would affect a student's GPA. Also, colleges can view if you did a senior option and which one you participated in, since it will be placed on your high school transcript.
Most senior students chose to participate in one of the four different Senior Options.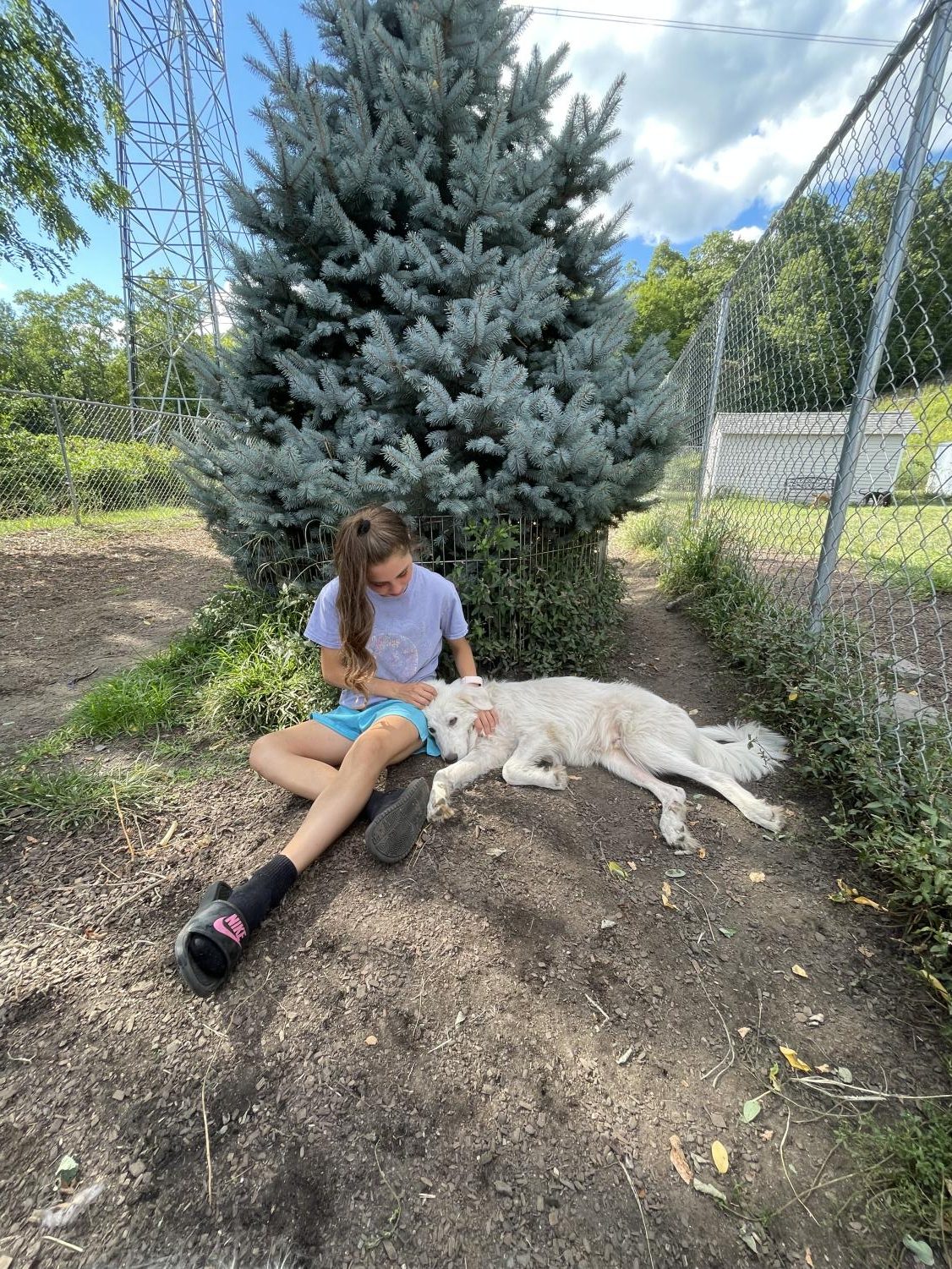 Senior Morgan Uhlhorn does senior service where she volunteers at BASS Animal Shelter in Ringwood, and she has really enjoyed the opportunity. Uhlhorn does a lot around the shelter; she tells the Ledger, "I play and socialize with the dogs and keep their houses tidy and clean, giving the dogs what they need. [I am also] a videographer and one of the social media managers of the shelter, which consists of recording the dogs and making collages to post on Instagram and Facebook so they can help promote the dogs for adoption." Uhlhorn has been volunteering at this shelter for almost five years now, and her favorite part has been seeing and interacting with the dogs.
Morgan Deady, another LRHS senior, participates in the senior internship program where she interns in a kindergarten classroom at Robert Erskine School in Ringwood. Deady wasn't sure if she wanted to pursue a career in teaching, but this opportunity has reassured her that teaching is in fact the career path for her. Deady reported to the Lancer Ledger, "My favorite part is getting to see the students each week and learning new things every time I go."
According to both students the Lancer Ledger reached out to, they would most definitely recommend the Senior Options Program to upcoming seniors.They shared that it is a great way to gain first hand experience on something you are interested in, and it could help you decide what career path is the one for you.
Leave a Comment
About the Contributor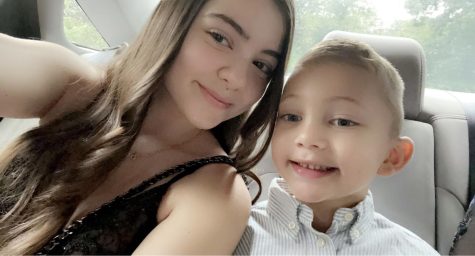 Erijona Zuta, Staff Writer
Erijona is a sophomore at Lakeland Regional High School. This is her first year writing for The Lancer Ledger, and she is very eager to start writing and...