2022 Sports Review: Standout Fall Athletes
In the 2022 fall sports season, Lakeland Regional High School had many amazing athletes as part of teams that have left an everlasting impact on their sport. Throughout the season, many of the teams prevailed through hard times and came out with heads held high. With this, there were some players that proved during the season that they were superstars – being recognized for their hard work and efforts towards their team and sport this season. These athletes were dedicated leaders, whether they were captains or not, and players eanged from sophomores to seniors. 
The Lancer Ledger reached out to all of the fall LRHS sports teams and was able to hear from some who the top athletes of the season were.
Morgan Uhlhorn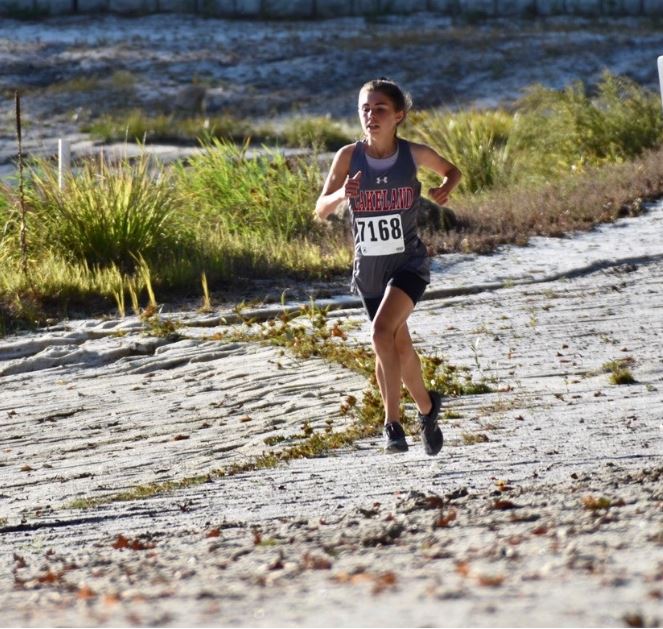 For her final cross country season, senior captain Morgan Uhlhorn was nothing but special and spectacular. The senior continued the legacy of the outstanding cross country program, and worked hard this season to win many individual accolades, as well as help her team out tremendously to get them many triumphs, like the Passaic County Championships for the third time in a row. To open her season, she ran a personal record of 18:26 at the Six Flags Wild Safari Invitational September 2022, and the achievements didn't stop there; she was able to go first in the conference championships, second in the county championships, first in the North 1, Group 2 State Sectional, first in the Group 2 championships, and sixth at the New Jersey State Meet of Champions. Her win at the group championships broke a North Jersey record, making Lakeland the first school to have two different girls from the same school win the group championships two years in a row.
Surprisingly, Uhlhorn started cross country freshman year and did not like it. She recalls crying after practices, but was inspired due to older teammates. Fast forward to now, Uhlhorn is the captain of the cross country team, and has many Division I offers, including places like Big Ten school Rutgers University. Over the summer, local news agency did not even have Lakeland on their radars for cross country after the graduation of star runner Angelina Perez, a role model for Uhlhorn and freshmen runner at the University of Florida. However, Uhlhorn and her team quickly quieted any doubters and started making headlines. When Uhlhorn recounts on her senior season, she remembers at the group championships when she was running to the finish line and heard so many people cheering her on; she told the Ledger that it was something that she "will never forget."
Reaghan Lomascola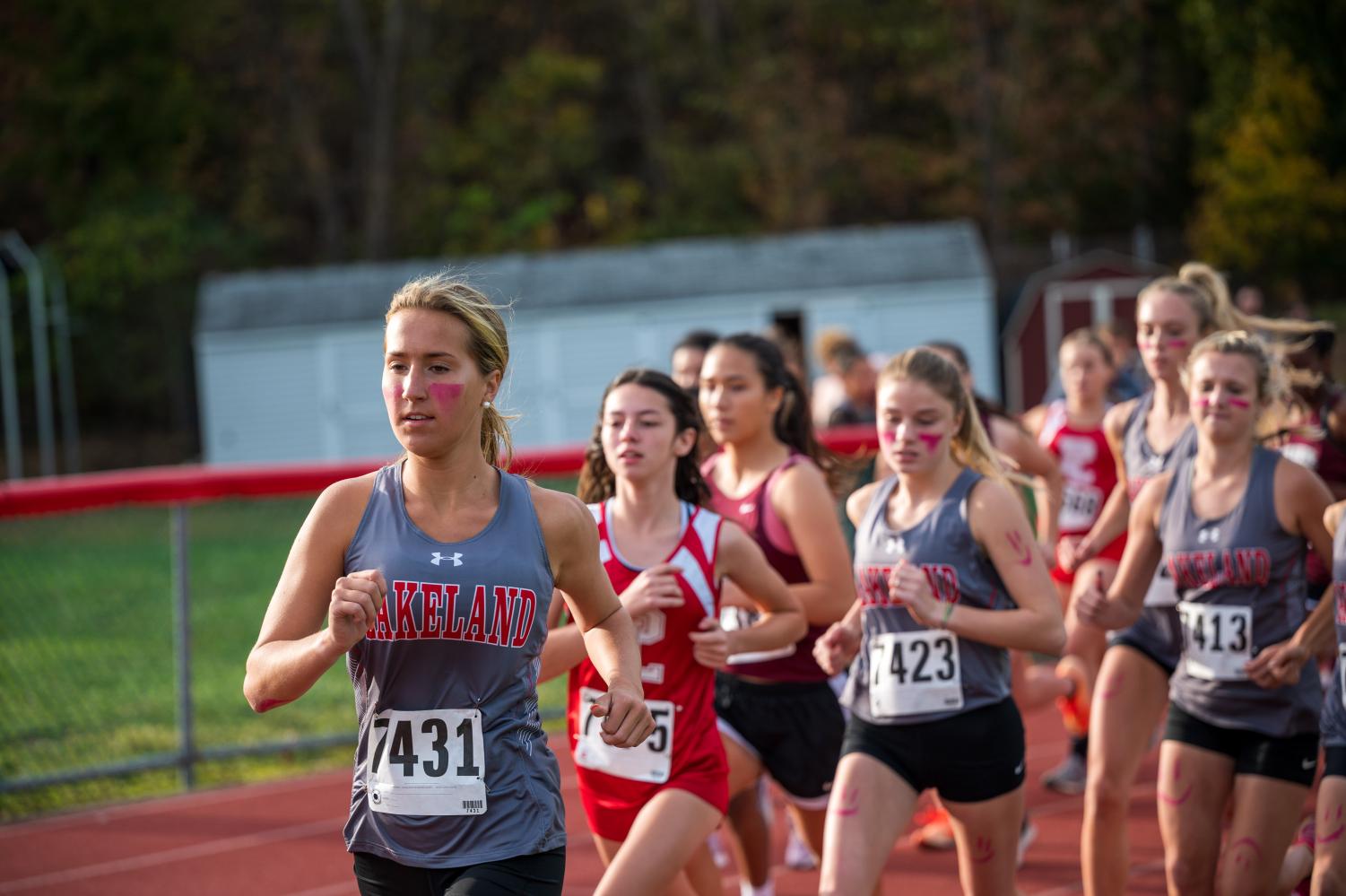 Another senior on the highly decorated cross country team is captain Reaghan Lomascola. The multisport athlete began running her freshman year to stay in shape for lacrosse, her main sport. She shared with the Lancer Ledger that this decision was "honestly one of the best decisions of my life." She explains that she plays lacrosse year round, and this sport was a great way to avoid burnout, stay in shape, and be competitive.
In addition to furthering her athletic talents at Lakeland, she grew to be close with many people on the XC team, and says she"wouldn't trade it for the world." Although Lomascola has many accomplishments on the cross country courses, she is not going to continue her legacy at college, due to her Division I commitment for lacrosse at Mercer University in her early junior year.
Unfortunately, after an amazing season this year, she became sick with COVID-19 during her last meet. Up until the morning of the race, she wasn't even sure if she was going to be able to compete, but she pushed through. Even though she didn't have her best race of the season, she got to finish out her cross country career by proving herself and persevering.
Nate Caldwell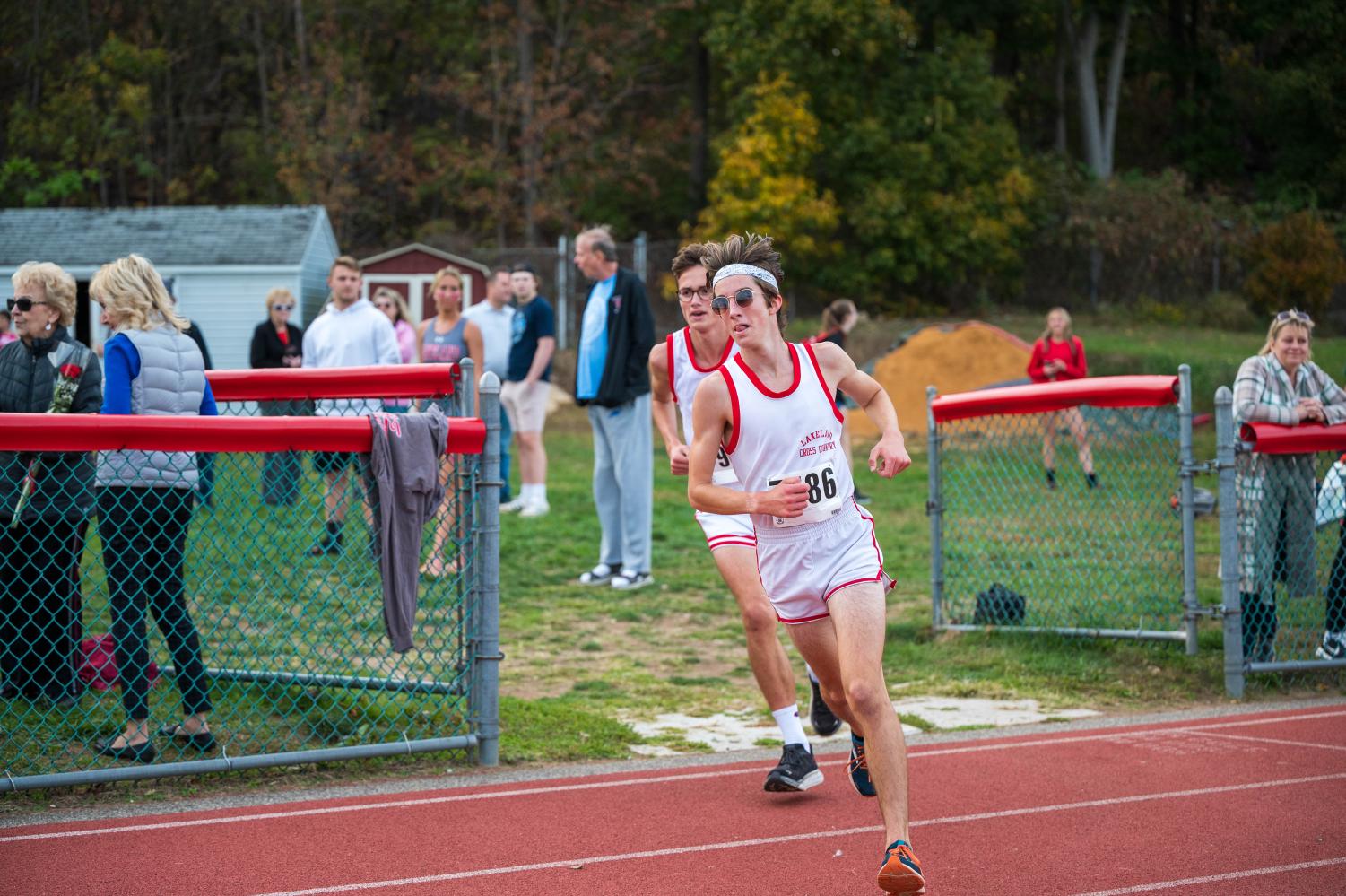 Cross country captain and senior Nate Caldwell has had yet another impressive season for the Lancers this past fall. He achieved many personal goals as well as helping the powerful boys team achieve theirs. This is his third year in the sport. Along with so many accomplishments, like taking second place in the Passaic County Championships with his team and fifth place himself, Caldwell had many memorable moments. One of his favorites was the Six Flags trip. He further shared how "each year [the team goes] to run at Six Flags and then [they] spend a day in the park. This year, everyone ran some fast, personal bests and [everyone] enjoyed a nice day in the park." Caldwell added how "the team came out of the day much closer."
Caldwell made gigantic strides in his own running career. His best moment of the season was finishing second behind Owen Horevay at states. "This was my goal for a majority of the season and going 1-2 in the Sectional is an impressive feat for any team. It was definitely one of the top moments," Caldwell told the Lancer Ledger.
His selfless attitude in regards to his team cannot be forgotten. Caldwell mentioned to the Ledger, "The best team moment had to be winning the conference, where we just beat Wayne Valley by a few points.  We won because of our new runners who decided to step up." As the season came to a close Caldwell walked away with many great memories and self improvement. Despite any uncertainty as to his future running career, Caldwell has many options in the upcoming years.
Owen Horevay
Another outstanding runner in the spotlight is senior captain Owen Horevay. His cross country career has been nothing but phenomenal. He's been running for five years now, and when talking to the Lancer Ledger, he had nothing but gratitude for running, as it has "gotten [him] into even better shape, and improved [his] confidence."
Horevay was one of the leaders responsible for leading the powerful boys team into many triumphs throughout the season, including the teams second place win in the Passaic County Championships. Individually, Horevay had a dominant season, getting first place at conference, first at counties, first at state sectionals, second at groups, and tenth at the NJ State Meet of Champions. Thankfully, the runner has no plans of stopping anytime soon, and has looked into many colleges that held offers for him. Recently, he committed to Division I Cross Country and Track and Field at Lipscomb University, where his sister, Abigail Horevay, is a freshman on their cross country and track team this year. Furthering his dominance through the season, Horevay finished the cross country season by earning second team all-NorthEast, after regionals where he ran a 15:58. Although he didn't qualify for nationals, he was the top finisher from New Jersey.
Bobby Hoogmoed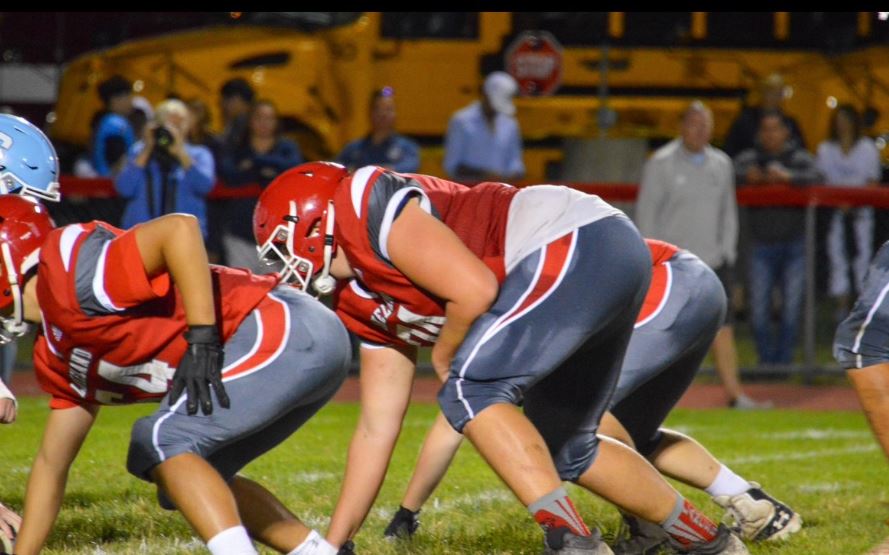 Football captain Bobby Hoogmoed fulfilled his senior season at Lakeland with lots to be proud of while persevering through an injury. With four years of experience, Hoogmoed is not new to the sport of football. Being named a captain taught him leadership skills that no other experience could provide and called it a "big accomplishment of mine."
Hoogmoed has made countless memories with the team. One of his favorites consists of starting on the defensive line as well as beating rivals West Milford three consecutive years. Anyone who attends LRHS understands just how important that win is.
Up until the very last game of his high school career, Hoogmoed showed countless support towards his teammates. He shared with the Ledger, "[During our Jefferson game,] I got to start at my favorite position on the line, but I did get injured…which ended my season." Despite the hardship, the captain was there for his team every step of the way. Although he will not be continuing his footbll career past this point, his efforts to strengthen and unify the team will never be forgotten.
Football Underclassman, Brody McCormack and Collin Sabric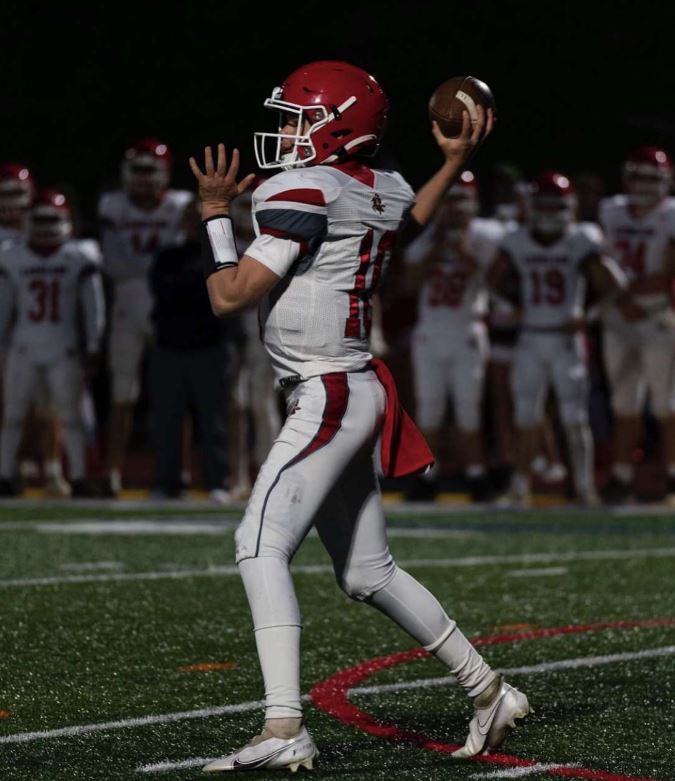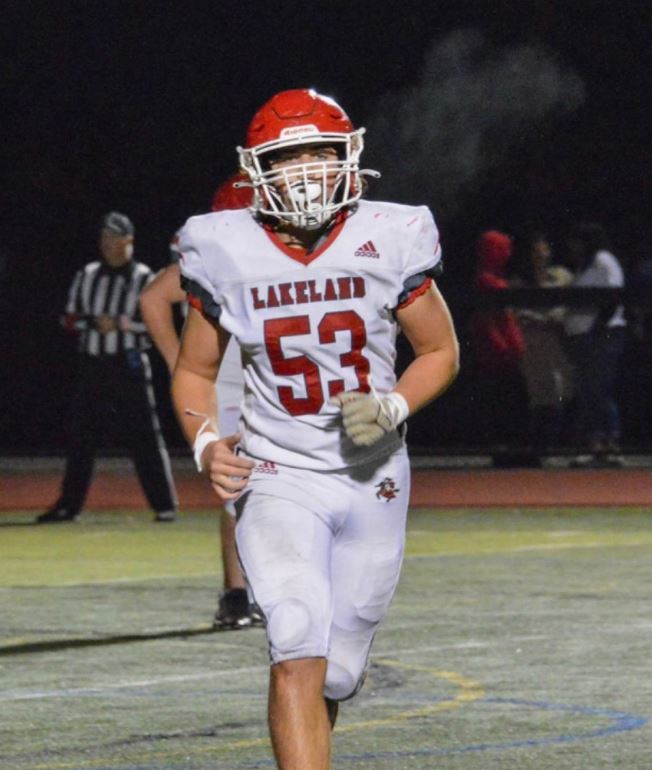 These two sophomores held a critical role on the football field this season. Collin Sabric, the quarterback, and Brody McCormack, a member of the offensive and defensive lines, were both starters this past season, an incredibly hard feat to do as sophomores. Sabric came from Saint Joe's Regional to Lakeland over the summer, and helped lead the team to a respectable 2-6 record this year. McCormack, a player of nine years, had many stand out moments, like scoring an unexpected 20 yard touchdown while on the defensive end.
Sabric led the team to its first win, which was against West Milford where they won 14-6, making this was the third time in a row Lakeland took the Suburban Trends Cup against the rival. Throughout the season, Sabric led to many touchdowns with his outstanding passes. He feels the trust between him and his teammates made these plays possible. Being new not only to the team but to the school, he found the Lancers extremely welcoming. He says, "The most positive part I can say I had through this season was the team bringing me into the family. I was nervous that I wasn't going to fit in at school but the team helped me and brought me in, to feel comfortable on the field and during school."
Throughout his season, McCormack used his size and strength to stop anyone trying to get through and grew as a player. He achieved over 50 tackles in a season, a personal goal of his. McCormack left this season feeling fulfilled by the feeling of playing in varsity games, as he grew up watching LRHS football and the older players from the sidelines. 
There is truly a bright future for these two underclassmen. 
Megan Szanto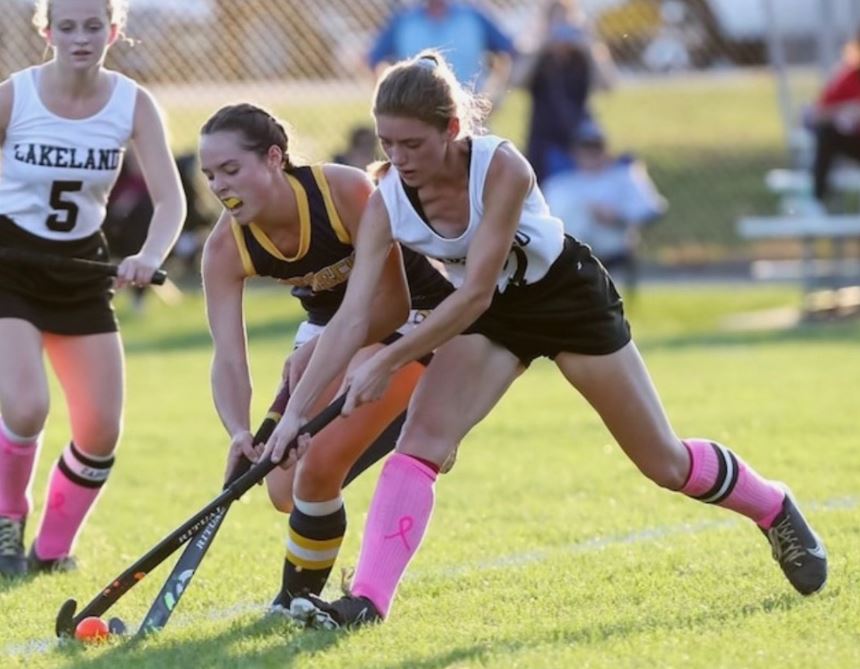 Senior captain Megan Szanto is no stranger to the spotlight. The field hockey player of 10 years has been a part of many amazing seasons at Lakeland, and her senior season was no exception. This season, Szanto tried to create as much team unity as possible, and made an effort to make all members of the field hockey team feel more like a family, not just a team. Szanto is an amazing captain in the fact that she incorporates the underclassmen into every field hockey effort. Every time the team meets up not on the field, Szanto made sure that everyone was involved in the team outing.
Thankfully, this season wasn't Szantos' last on the field. She has committed to the University of Mary Washington, a competitive Division III school. Overall, the captain is thankful for her last winning season as a Lady Lancer, and is excited for what is yet to come.
Kylen Trossman and Drew Burek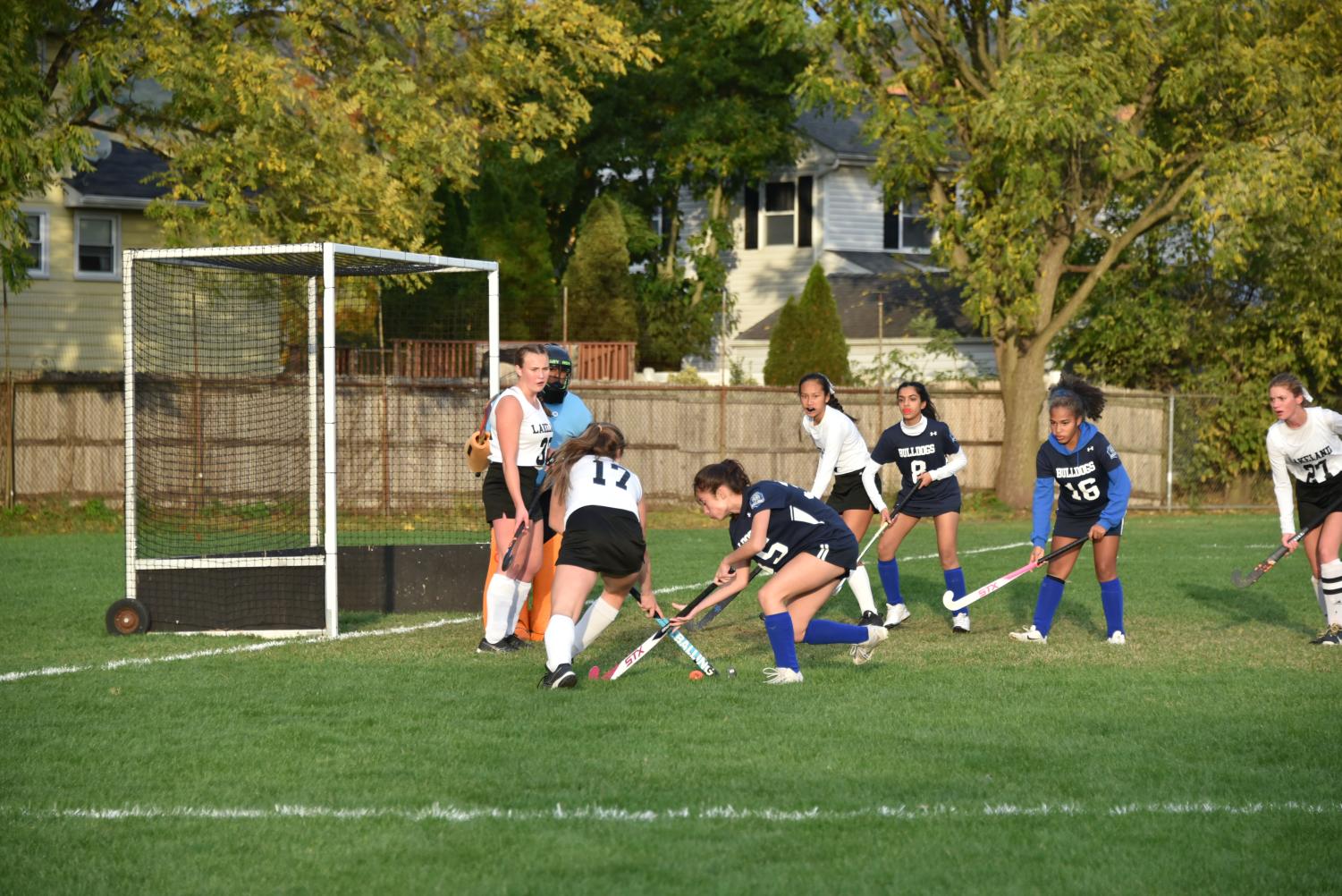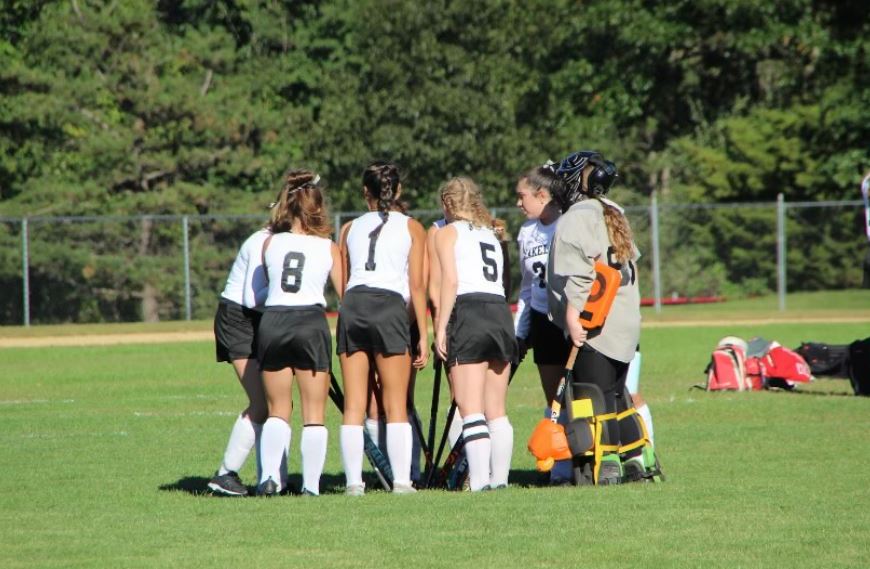 The upperclassman and underclassman defensive duo truly changed every game this season. A field hockey player of 11 years, junior Kylen Trossman, held strong all season long. Her game changing lifts moved the ball across the field on multiple occasions. Almost everytime the ball came to her it was cleared, and if it broke through, sophomore goalie Drew Burek was there to stop it every time. Although she was a field hockey goalie in elementary school, Burek decided to play soccer her freshman year, but switched sports in order to help the team, who was in need of a keeper. Burek shared, "It was an amazing decision."
The team shares a close-knit bond unlike any other. They often spend time outside of the busy season bonding with one another. Burek appreciated this inclusive feeling saying, "The team and I were very close with each other and [they were] very supportive." This feeling was mutual towards Burek. The team often ran up to her, win or loss, and shared a post-game hug .
When reflecting back on the season, Trossman was proud of the result. The winning record is something that the field hockey team has consistently seen over the years, and the consistent amounts of hard work they put in is reflected on the outcome. Trossman also told the Ledger how much she loved the themed practices this season, as it was a way to bond with the team even further.
Despite neither player's commitment to play in college just yet, the future is bright for Lakeland field hockey's defensive line.
Kaitlyn Vanzile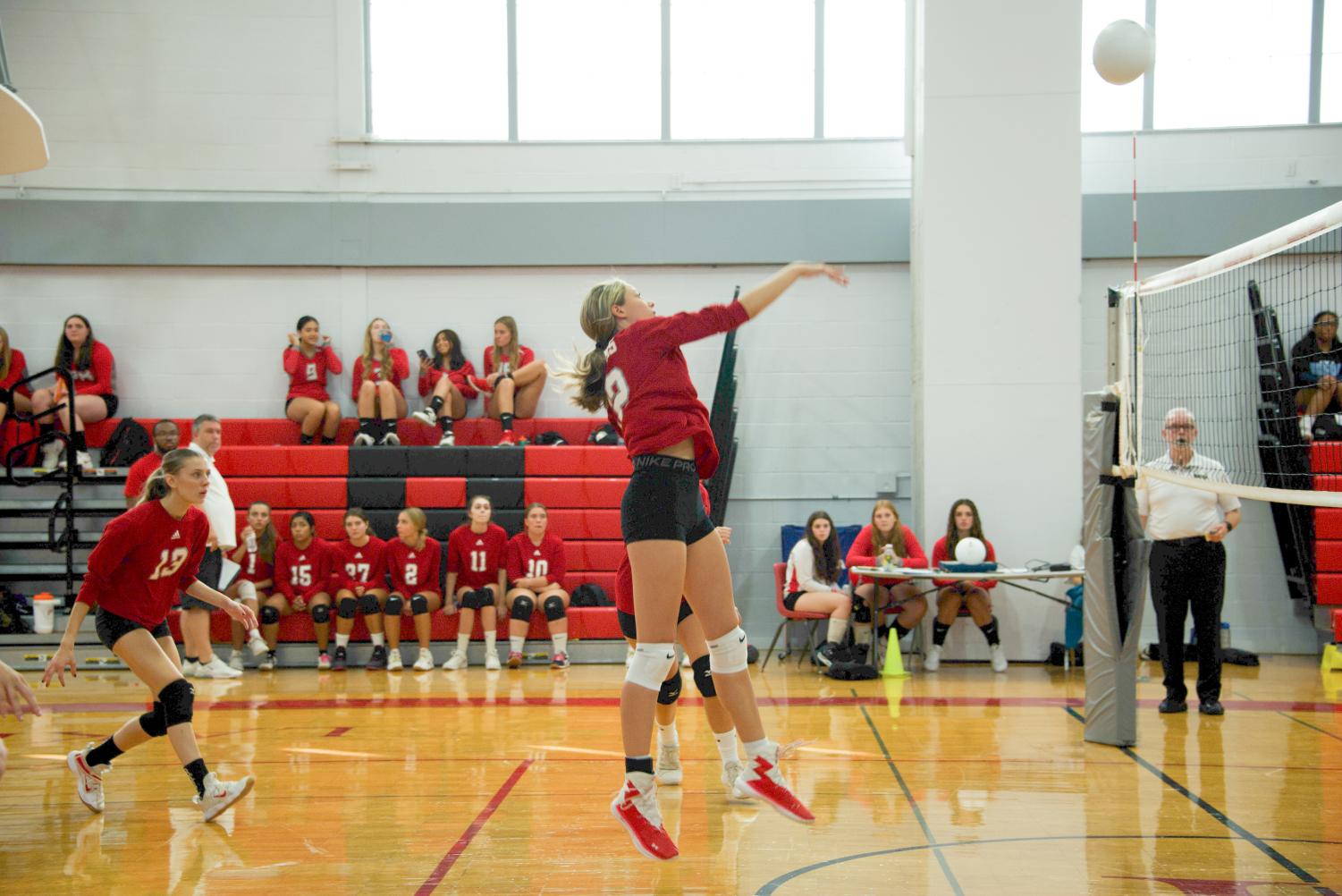 Senior captain Kaitlyn Vanzile had an amazing last season for the Lancers. The volleyball player was a great leader for the team, and even led to a win against the powerful Wayne Valley, a team that the Lancers had not beaten in 12 years. The middle blocker has put up some impressive stats such as 87 kills and 21 blocks in this season alone.
Recently, Van Zile committed to Division III volleyball at Ramapo College. This is an amazing accomplishment, and after four years of hard work, Van Zile should be very proud. The senior said she will be sad to leave the team after this year, due to the team's bond growing very strong over this season.
Leave a Comment
About the Contributors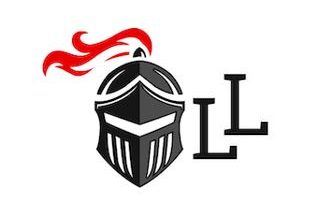 Isabella Andriulli, Staff Writer
Isabella is a freshman in Journalism Class and Club. She is involved in various extracurriculars around school, such as Democracy Matters, Service Club,...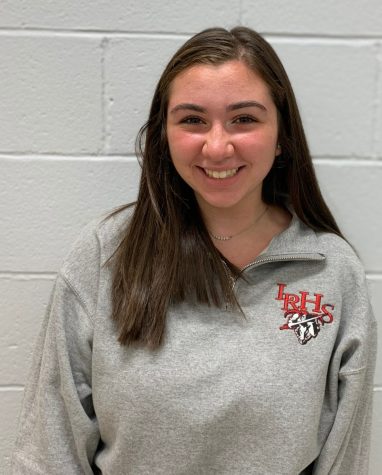 Emily Becker, Staff Writer
Emily is a freshman at LRHS and staff writer for The Lancer Ledger. While this is Emily's first year in journalism, she hopes to produce some informative...